Bangkok hotel review: First House
Bangkok is one of my favourite destinations for its good food and fantastic deals. As much as I'm not a touristy person who likes to look at waters and hills, I map these onto my passion for good deals.
In all honesty, I don't need a fantastic place to stay in, just a bed and a shower will do. This time, however, my fat brother tagged along for the trip and he doesn't always head out with us.Sometimes, he would rather stay in the hotel room to escape from two women eager to find good deals.
We stayed at First House in the shopping district. The location was prime and we were 10 minutes away from Platinum and Shibuya. Both are great malls with wholesale prices although Shibuya tends to err on the pricier side. They have a map posted on their website; check it out if you're interested to see the location.
My mum, fat bro and I stayed in the Family room which was big and spacious for us! The design was kinda vintage with kooky touches.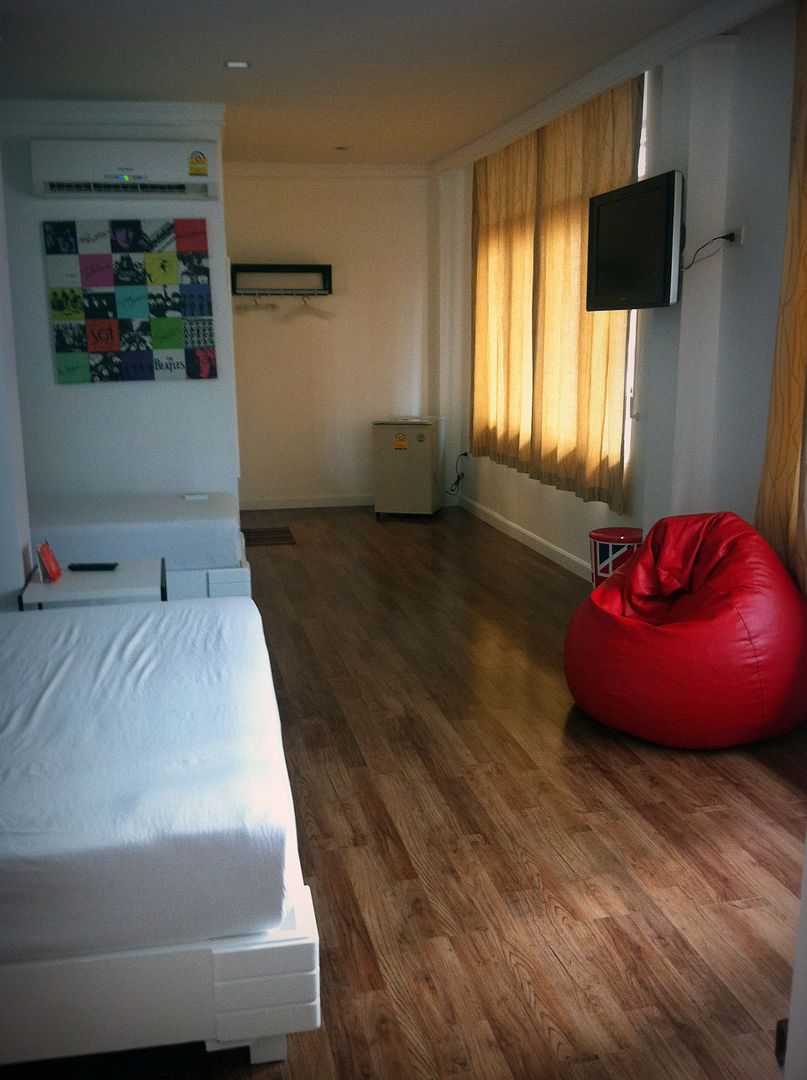 There were little touches of modern design in the room that cheers up the room instantly. We had two huge beanbags to lounge in, cute bins and nice lights… if you like that kind of thing.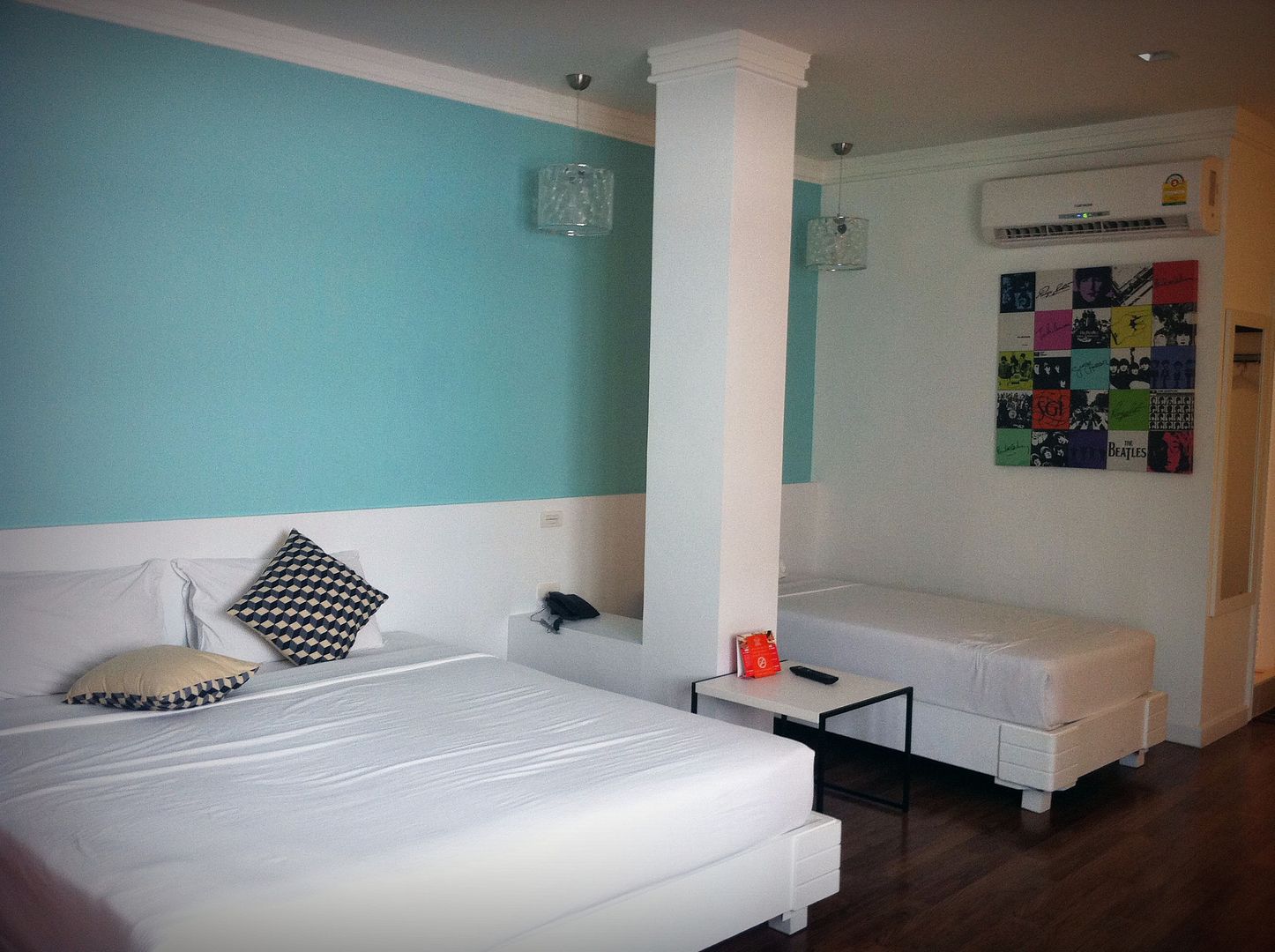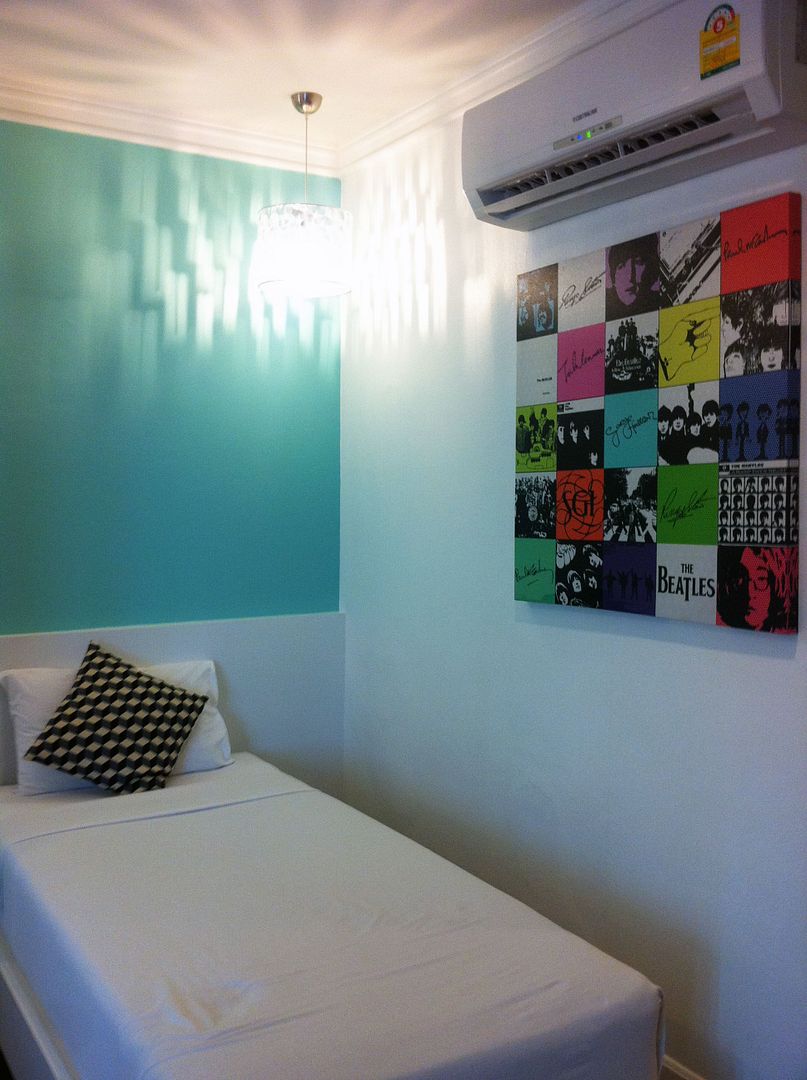 The toilet serves its purpose since I don't spend like hours on the toilet bowl reading newspaper or crouched on the basin with a long make up procedural.
The good things about First House:
I love the prime location as it is merely 10 minutes away from Platinum, Shibuya mall and Central World. I can easily head back to drop off my packages if I want to mid afternoon.
 The number of eats around the location. Further down the lane, there was a fantastic pork trotter rice stall. Coincidentally, my friend recommended this stall as well.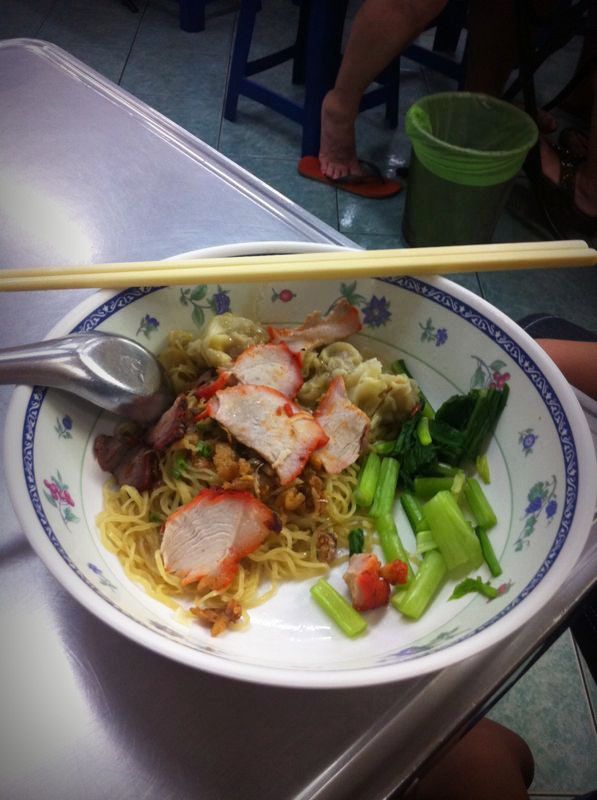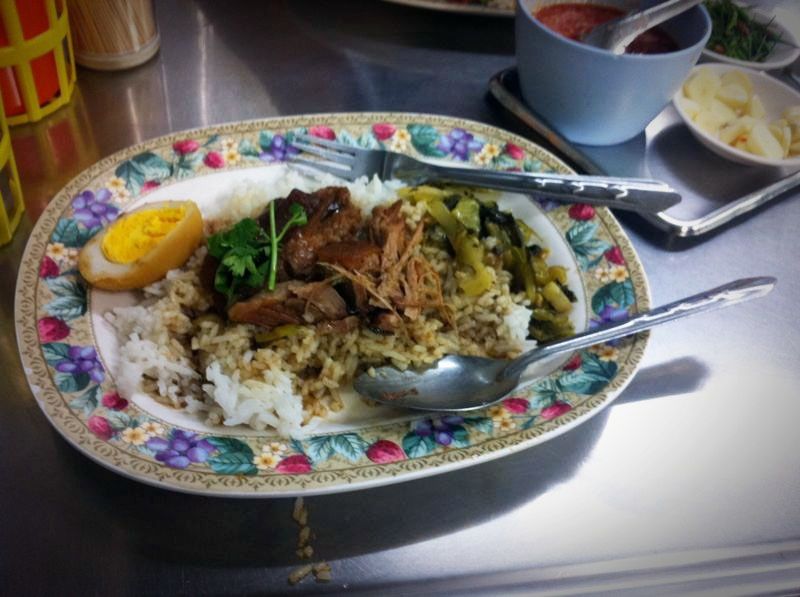 There's a 7/11 further down the lane and a family super mart too. Every morning, there is this uncle selling drinks as well. I was pretty amazed because he has this huge vat of steaming milk that he uses to make drinks. Once the vat is gone, he's gone as well. Every evening, there are a variety of street hawkers. During my short four day stay, I had fried chicken wings, salt grilled fish, crepes and probably 10 000 other things.
The price was good as well. we paid about $85/night for our room which can sleep three. The hotel has various online promotions as well if you book via their hotel. Our stay came with free breakfast which was nothing to shout about – wanton mee for breakfast anytime!
Working facilities and clean rooms! I love the parquet flooring which was speckless throughout our stay – no flies or lizards or cockroaches. The shower was equipped with hot/cold water and the air con at night was cold.
The bad
Everyone is required to pay a 1,000 baht deposit for the kooky stuff they have in their room which you will get back at the end of the stay. I think this is okay though.
The rooms are provided with glass bottles of water which you can't bring out. The water tasted a tad salty to me as well.
Each room was provided with one wireless password which you can connect to only one device. I felt rather cheated at their promise of free wireless. Additional passwords can be purchased but I remember it as being expensive – like $8/day kind of thing.
Would I head back to stay? Definitely yes! I think the good things outweighed the bad definitely and the bad stuff, I can live with it any day although I might grouse a little.