Our Hong Kong apartment via AirBnB
I went to Hong Kong with a few of my friends from June 27 to 1 July. It was their graduation trip and I suppose, my one-year work anniversary trip. It was a rather eclectic mix of friends, we were kind of brought together by convenience I think. It wasn't a group that I regularly hang out with but thank goodness, the trip turned out well and there was no animosity of any sort.
We planned for a 5D/4N trip, flying into Hong Kong in the late morning and back at night via Jetstar. We were kiasu Singaporeans, I think we planned our trip a good 5 months ahead.
Photos are not mine – Shu En's Olympus Pen at work.
Also check out the apartment via video:
The apartment:
NOTE: The apartment is no longer listed on airbnb but you can check out the host's profile. She doesn't speak English very well but is conversant enough.
There were six of us – 3 guys and 3 girls. It was a three room/one toilet apartment right smack in Kowloon, above Ladies Market street. We booked the apartment via Airbnb and it was a perfect choice for us! The room is pretty much what you see in the pictures. I kinda forgot to take pictures of the apartment but I would totally recommend the apartment.
If you do a search on AirBnB it is: Apt1: Mong Kok MTR 3BRS fit 8ppl or "Happy House"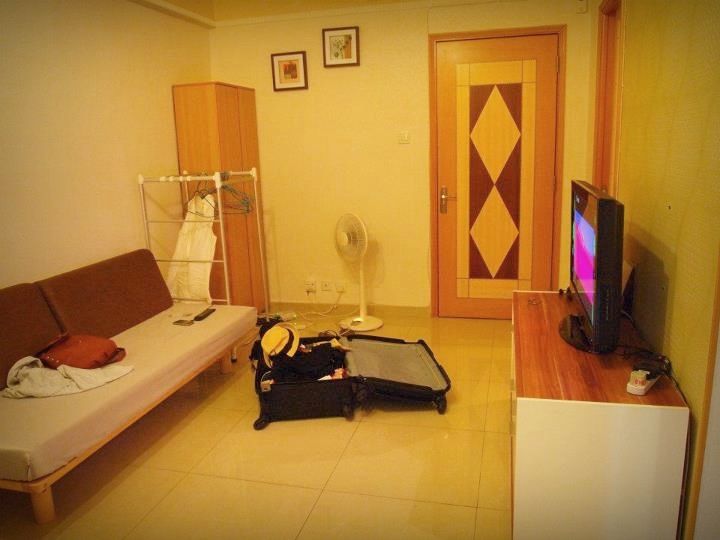 The good:
1. Strategic location: It was smack in the centre of all shopping in Hong Kong. I would say: avoid Ladies Market because it is such a rip off. It's only worthy if you bargain 1/3 of the quoted price, and the vendors actually do sell at 1/3 of the quoted price.
2. All facilities were of good working quality. The sheets were clean, the floor was clean. The washing machine and detergent were nice touches to the apartment because we are lazy asses who brought minimal clothes to Hong Kong so we had to wash our clothes. The TV was working. WiFi equipped – need I say more?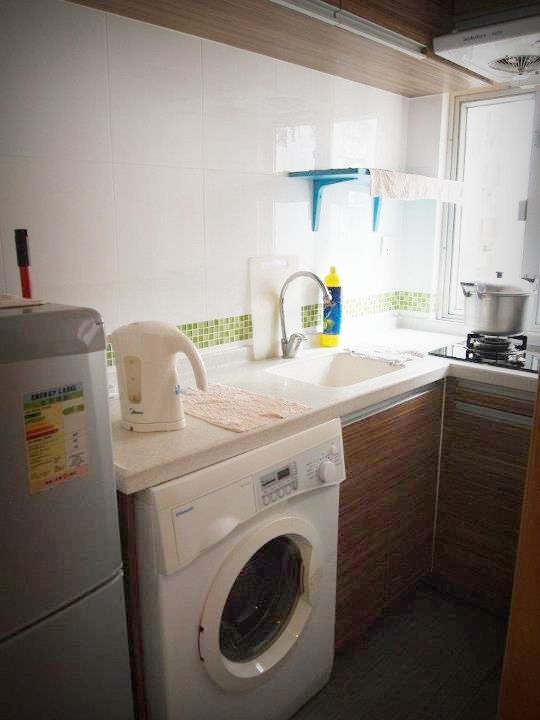 3. The owner of the apartment made arrangements to pick us up at the bus stop so we were guided to the apartment. Also plenty of old Hong Kong apartments had no lifts, I came across to a few Airbnb listings where you would have to climb up nine levels to get to the apartment. That's utter craziness for vacation. This apartment had a lift – old but working!
The bad:
1. Although two of the rooms can fit three in its single upper deck and double lower deck bed, I would advice against sleeping three in a room because its rather squeezy. If I'm not wrong, the lower deck is a somewhat a super single/queen size.
2. Only one toilet!! I really hate this because this would mean we take close to 1.5hours for all of us to finish bathing.
Would I rent the apartment again?
Yes definitely if its 5-6 people again – we paid about $160-180 per person for 4 nights.