Swap-bot.com: Favourite Candy Swap September 2
Here's the final swap package that I received from the Favourite Candy Swap September 2:
It was supposed to be merely USD2 but my swap partner definitely spent more than that. Or I guess it could be candies are really cheap in USA. My swap partner was really kind to include a card, a small butterfly charm and a pen with the package. She kinda inspire me to want to do more for my future swaps – to include the additional layer of "thought" into my packages.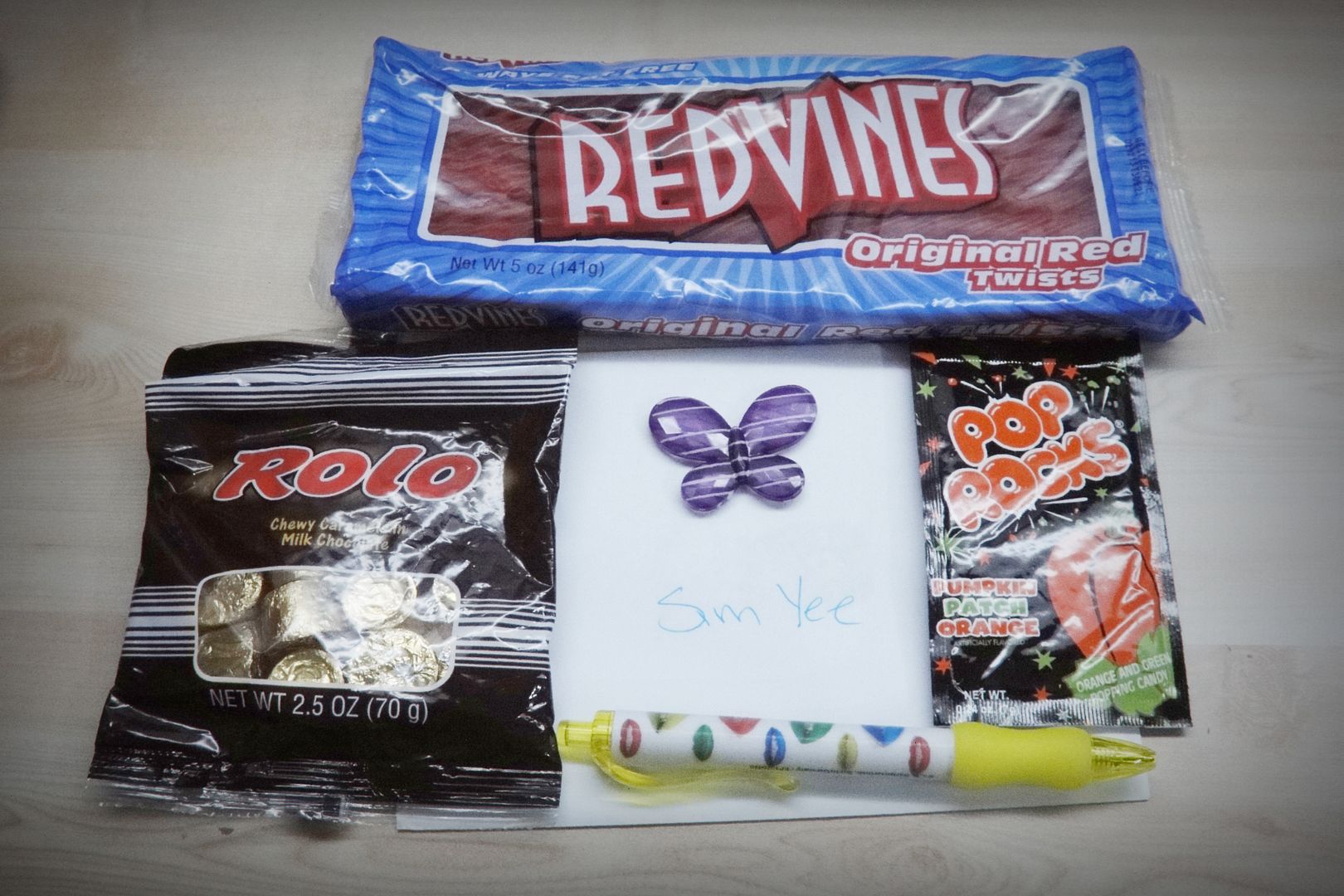 To read all swap posts: Click here