My BB creams stash
If you still have no idea of what BB creams here, I don't know what planet you might have been on. BB creams are all the rage now. This good blog entry explains very clearly what BB creams here.
I jumped on the BB Cream wagon sometime early this year. Previously, I was using just Foundation alone and I felt that it was too thick for daily coverage. I was getting a lot of small little pimple bumps that aren't pimples and were super hard to get rid off. My skin seldom needed the thicker coverage foundation provided as well, so I thought, perhaps BB cream will be the answer.
Since I was a newbie at this, I thought I would try different BB creams to see which suit me best. Some of the BB creams were gifted to me (I am a blessed child, thank you) and some I bought them myself.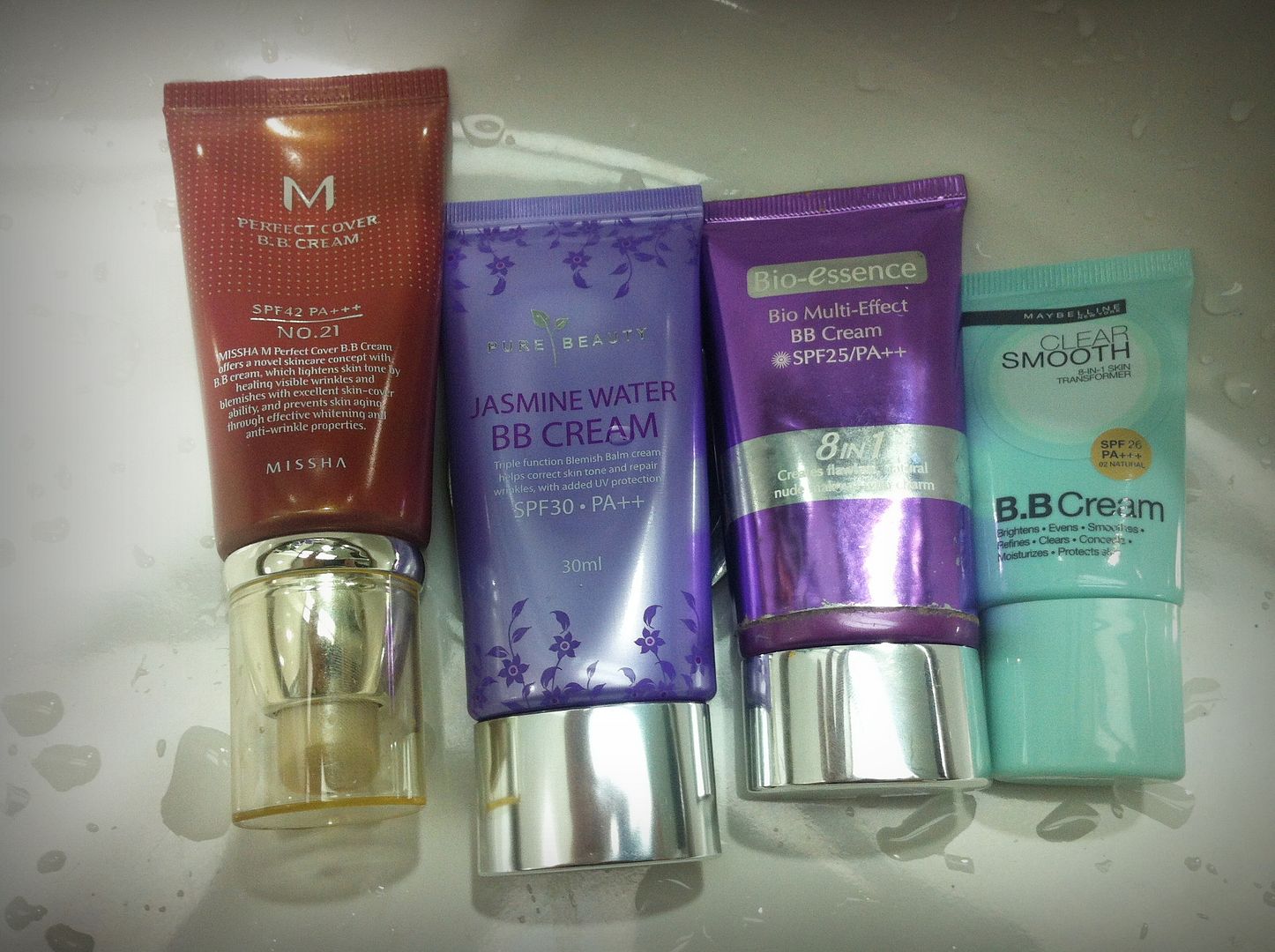 My favourite for everyday wear would definitely be the Maybelline Clear Smooth because it was long lasting and had good oil control. I liked the Jasmine Water as well because it gave me very dewy complexion. Missha and the Bio essence are good for heavier coverage days – I like to layer on foundation on top because both are a little too fair for me. Missha definitely lives up to its name – Perfect coverage indeed.
I'm a lazy bum when it comes to make up removal so for a while, I battled with complete make up removal. I was so tired after dance most of the times I would remove my make up haphazardly. This is a BIG no-no if you don't want black heads. BB creams clog your pores very easily if you do not remove them entirely.
Remember kids – remove your make up entirely or suffer a strawberry nose!