Penang food: Eng Loh coffeeshop
If you're planning to visit the Penang Peranakan Mansion, you might want to drop by Eng Loh coffeeshop for some breakfast first. The coffeeshop is directly opposite the museum and serves some interesting bread.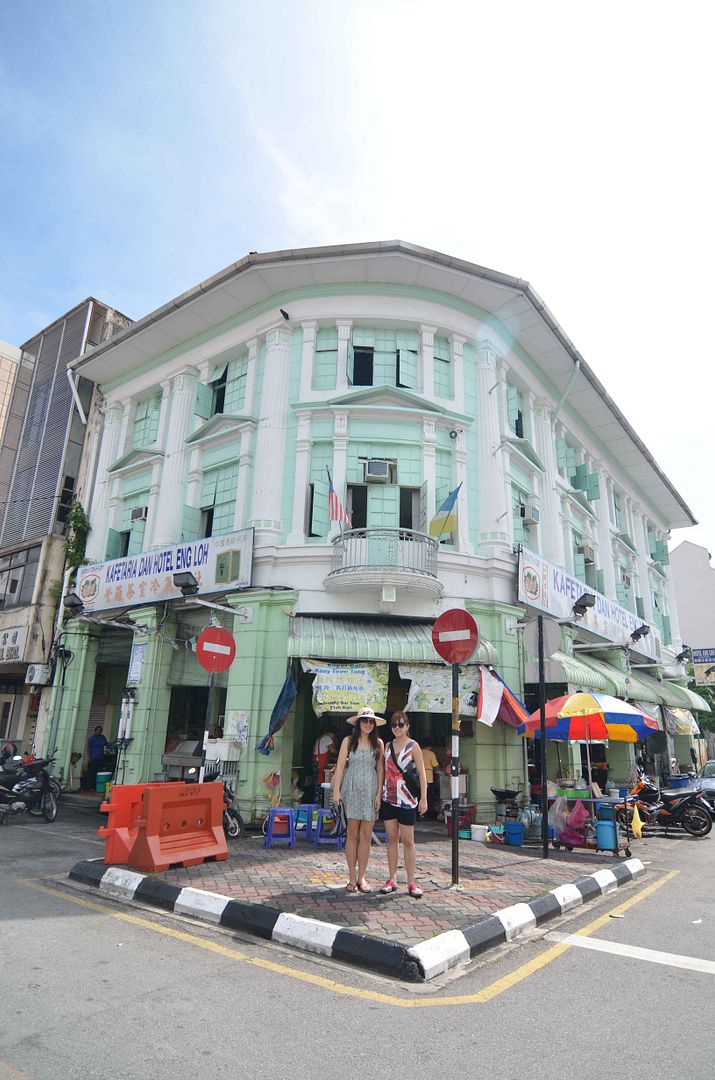 There are plenty of bread options available ranging from the more Asian choices to Western stuff such as the American breakfast.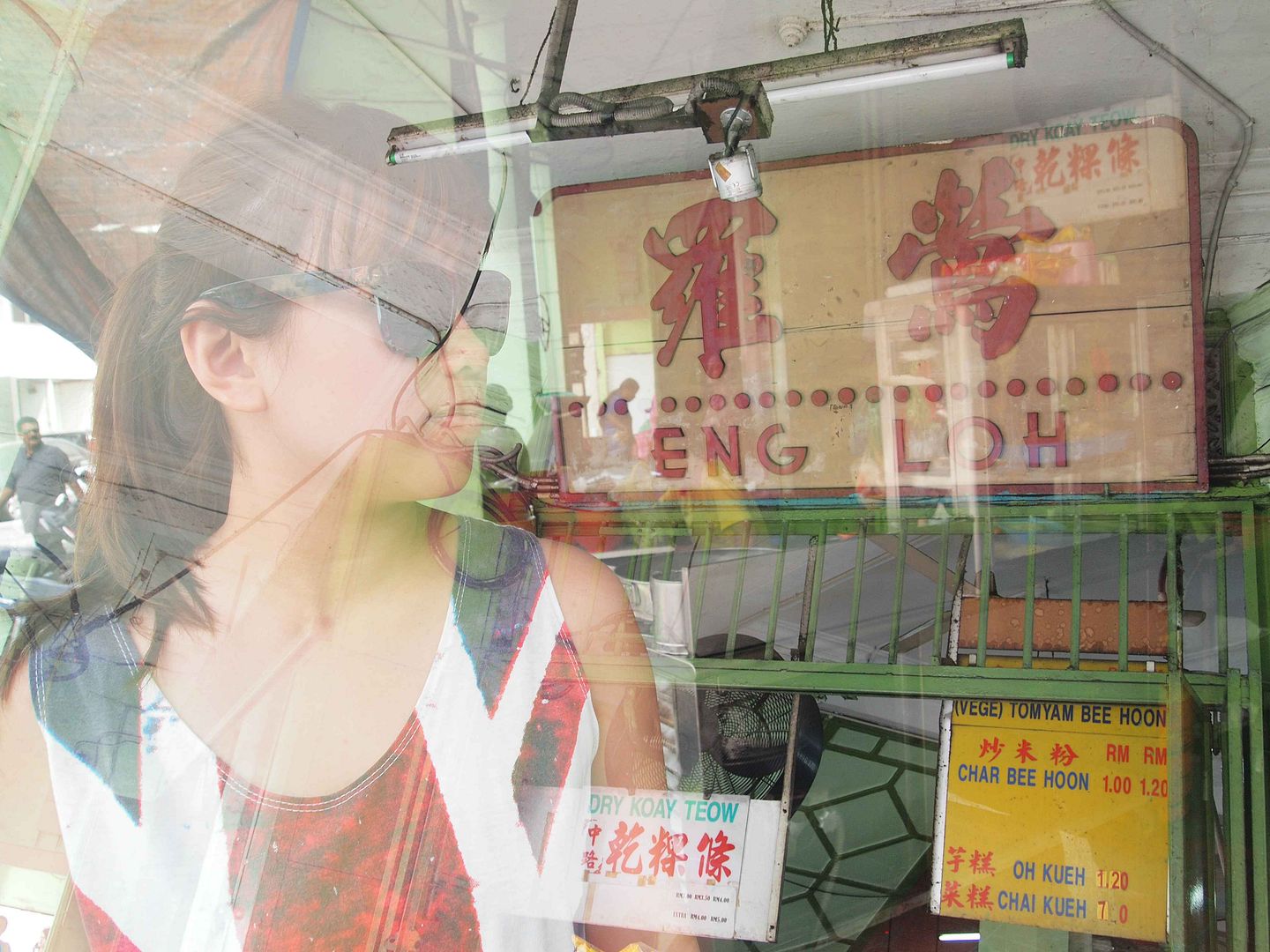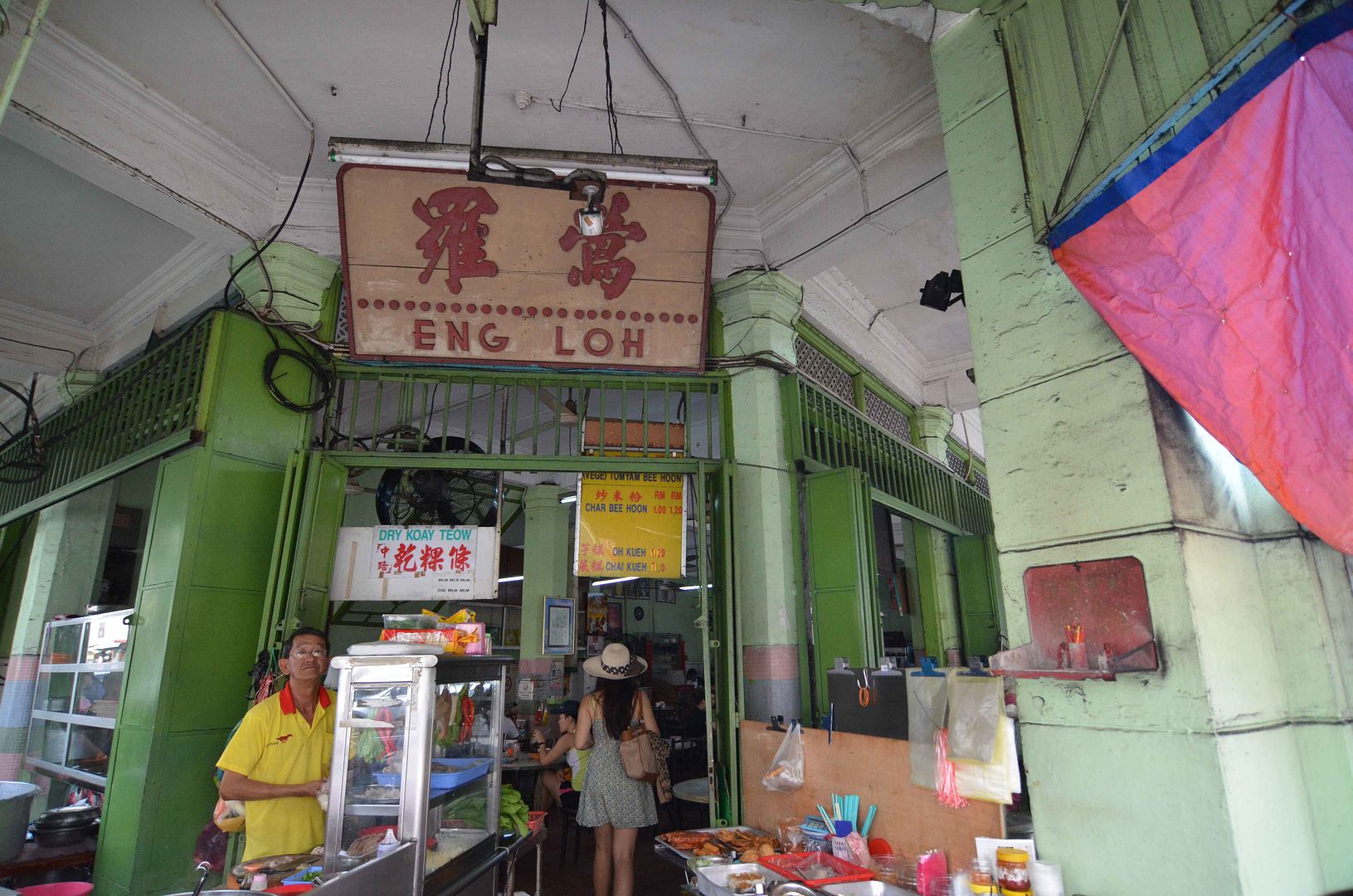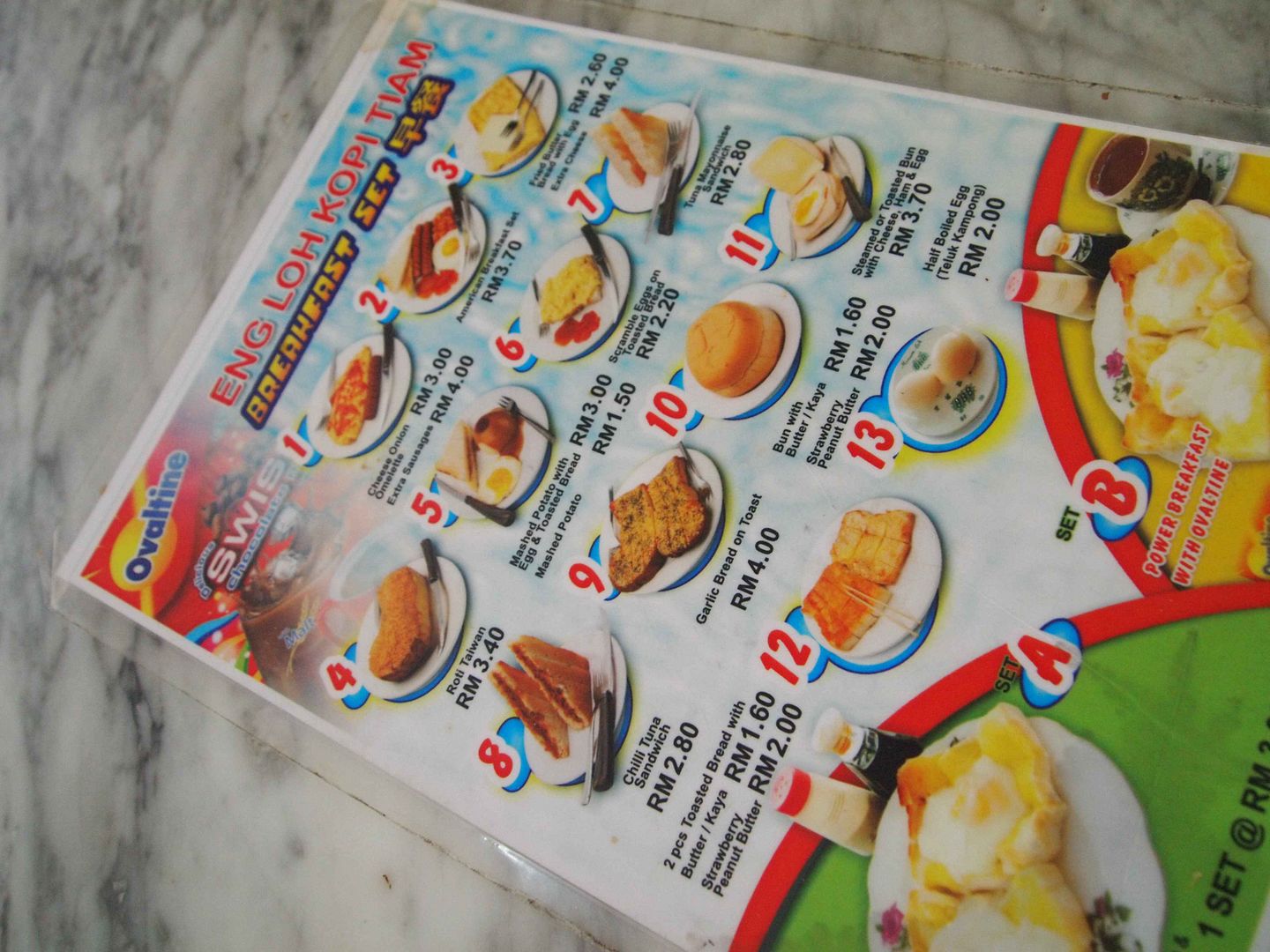 This was marketed as "Taiwan Roti" although I don't remember seeing this kind of bread in Taiwan before? This is thick bread, toasted to a crispiness outside and fluffy soft bread inside. So when you bite into it, it's like fluffy pillowy crispy bread. The crisp outside is smothered in a layer of peanut butter with peanuts sprinkled on top.
If Toast Box sells this, I think it would be Peanut Butter Thick Toast Dinosaur.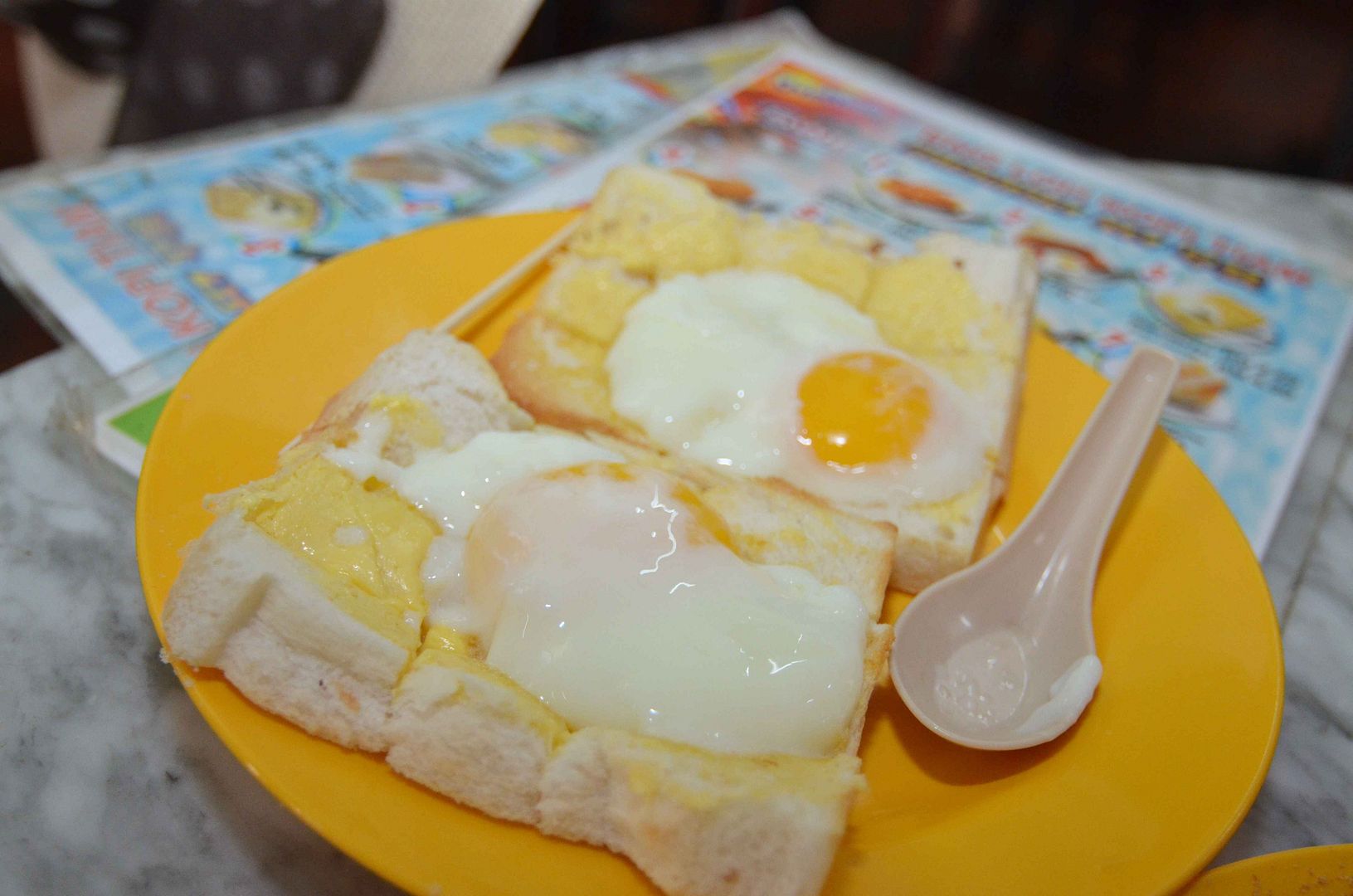 Instead of serving half boiled eggs and thick toast separately, the half boiled eggs were served atop of the toast. You break the egg yolks and smother the bread in eggy goodness. The toast taste quite delicious this way, I wonder why coffee joints don't serve eggs and toast in this method.
I think I might try this the next time I'm at Toast Box.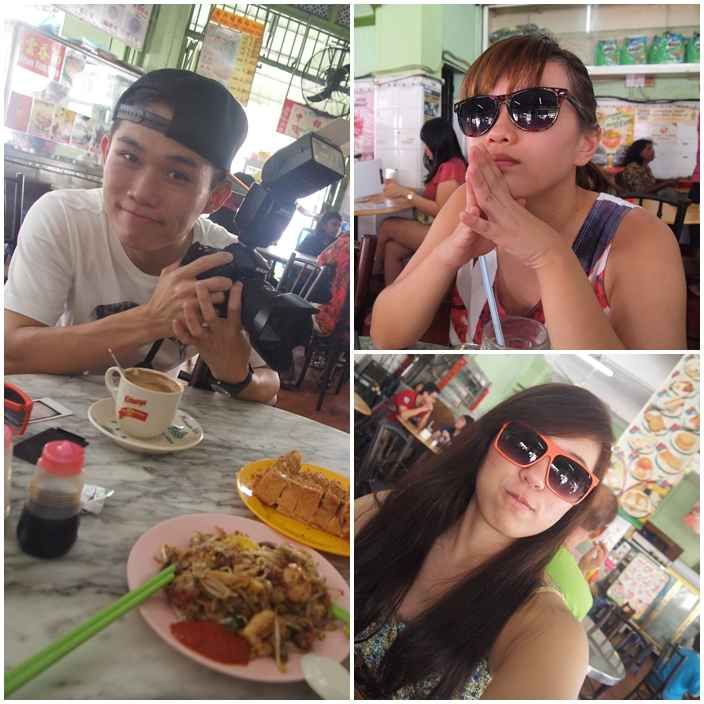 Eng Loh Coffeeshop
48, Lebuh Gereja,
10200 Georgetown, Penang, Malaysia.
(At the Junction of Lebuh Gereja and Lebuh Penang)
Business hours : 8am – 3pm.
Closed on Sundays.