Bali: Travelling from Ubud to Canggu
If you're keen to check out my travel route for Bali, here's a Google Map that I have plotted.
I admit, I am a cheapskate and was desperately trying to find a cheap route from Ubud to Canggu prior to my trip but even my crazy stalkerish/superb research skills couldn't find any.
Then, there must be none. And I was right!
There are multiple tour operators along the roadside offering shuttle bus services to locations in Bali. These are like shared mini vans that go to tourist spots at a very cheap rate at set timings of the day. I wasn't too sure exactly what shuttle service operator those roadside tour operators use but I got my tickets directly from the shuttle service operator, Perama Tours.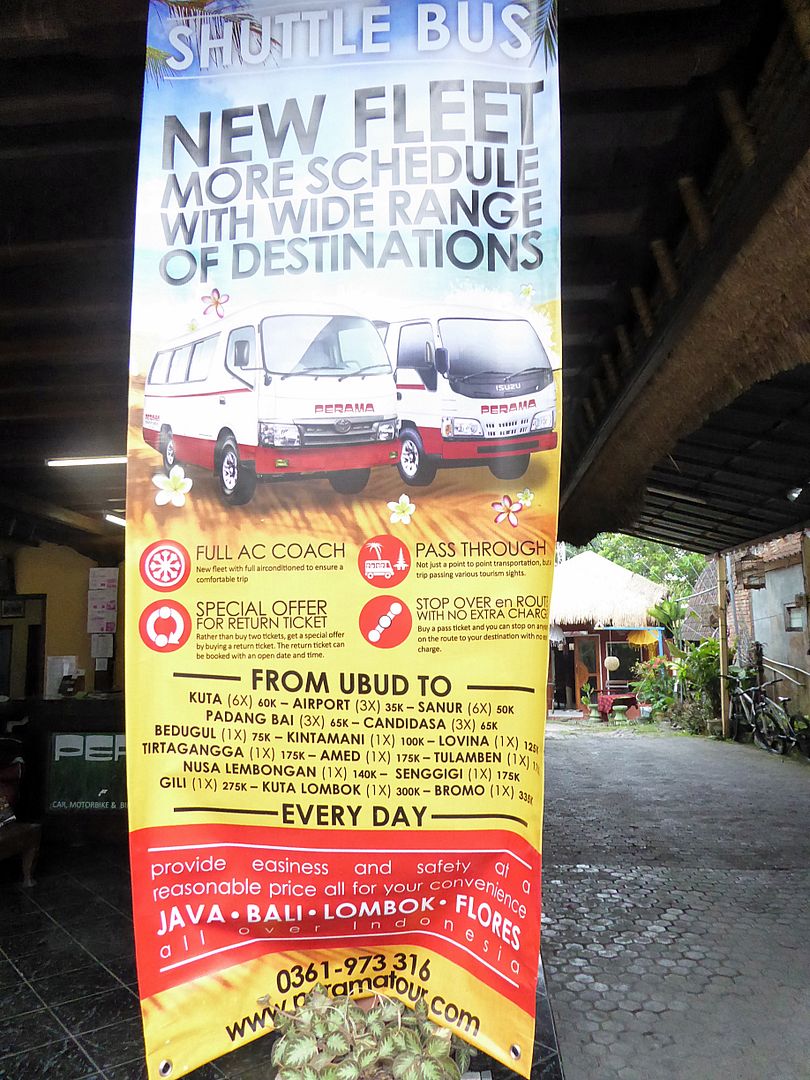 There wasn't a direct shuttle stop at Canggu so the most convenient and cheaper way to do Ubud to Canggu is:
Take the shuttle from Ubud to Kuta (nearest stop): 60,000RP
Stick your arm and hail a cab to Canggu : Approx 90,000RP
I suppose it'll be possible to hail an Ojek (motorbike taxi) or take the local public transport bus (bemo) but I was lugging a mid-sized luggage so those weren't options for me.
I got a couple of quotes and it looked like a direct car from Ubud to Canggu will cost around 300,000 to 350,000RP. This would have been affordable if I'm travelling in a group but I was a lone solo warrior. My total transport cost (shuttle + taxi) added up 150,000RP. I took maybe 30 minutes extra by taking a detour (heading south then up north again) but that was negligible for me.
I got my shuttle ticket at Perama Tour official bus station which looks like this: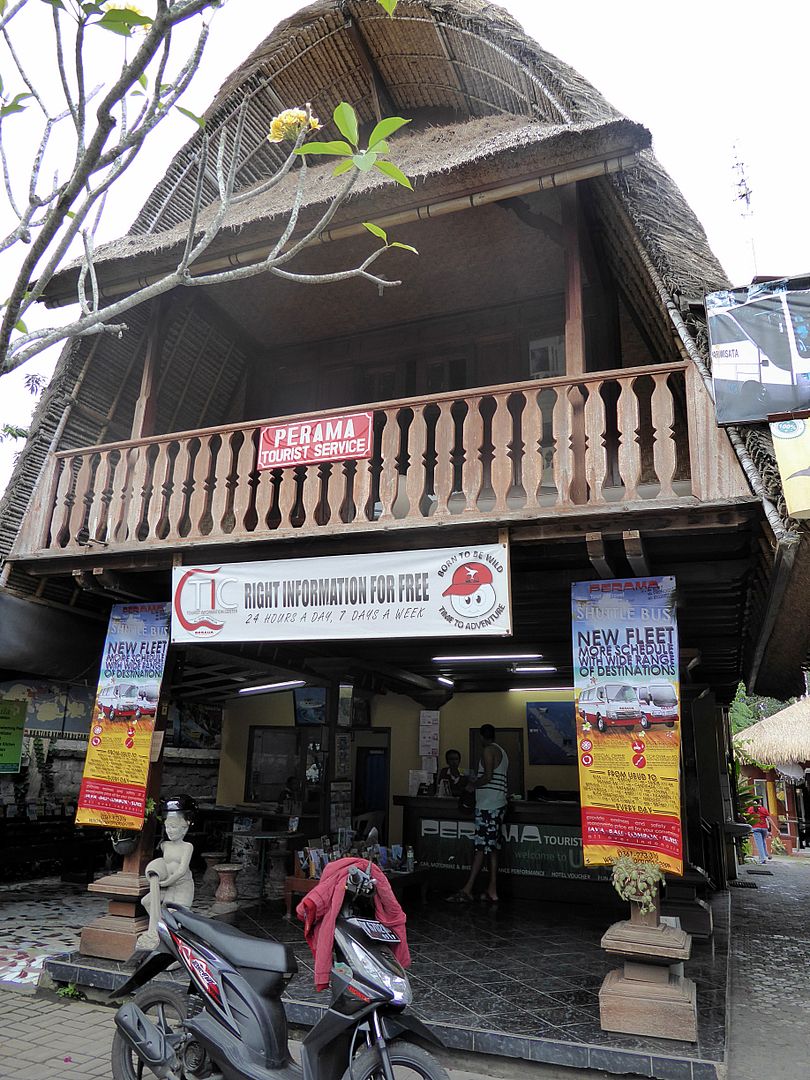 It's recommended to reserve a seat 1-2 days before your travel so they can allocate the number of seats accordingly.
Perama Tour Bus Depot
Jalan Hanoman
Google Map location