Bangkok 2015: ISAO
ISAO is officially my favourite restaurant in Bangkok. It has knocked off Sab Sab pork trotter rice, Another Hound's prawn bisque and After You's sticky date pudding.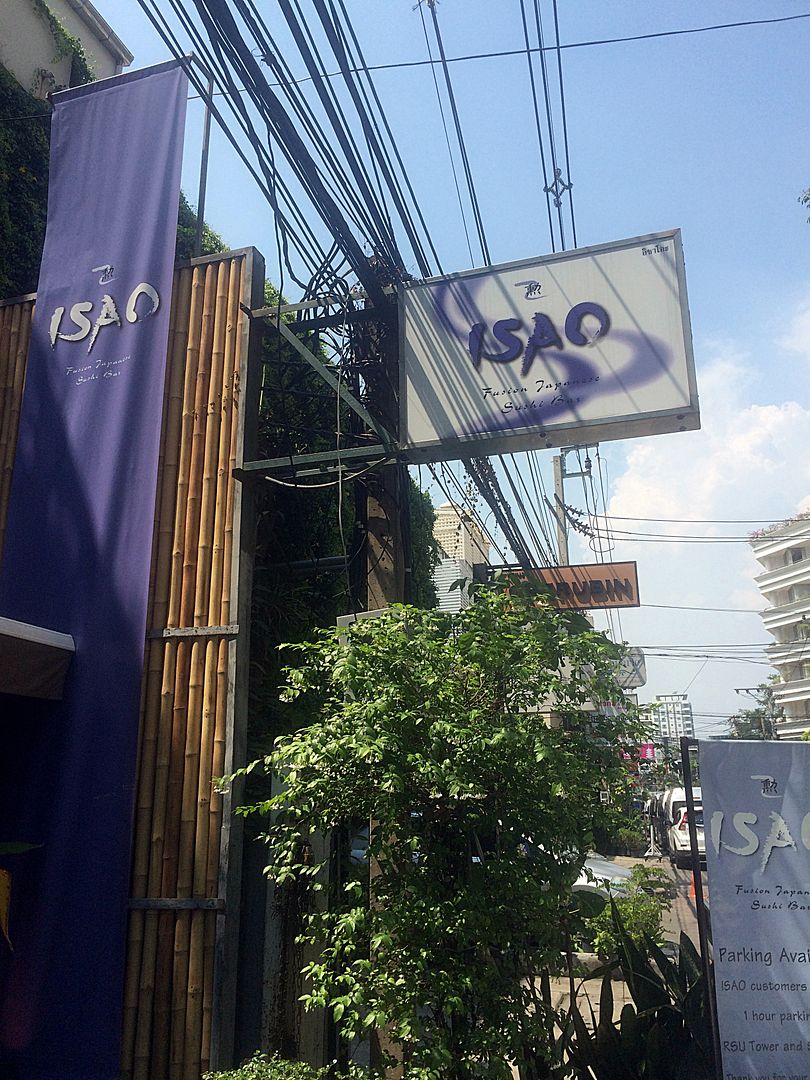 You get the gist right? I've heard so much about ISAO so this time, it got right up on to the top of my Bangkok list. It is a MUST EAT I told my travelling companions. ISAO was so good that we went back for a second time as our farewell meal before heading back to Singapore.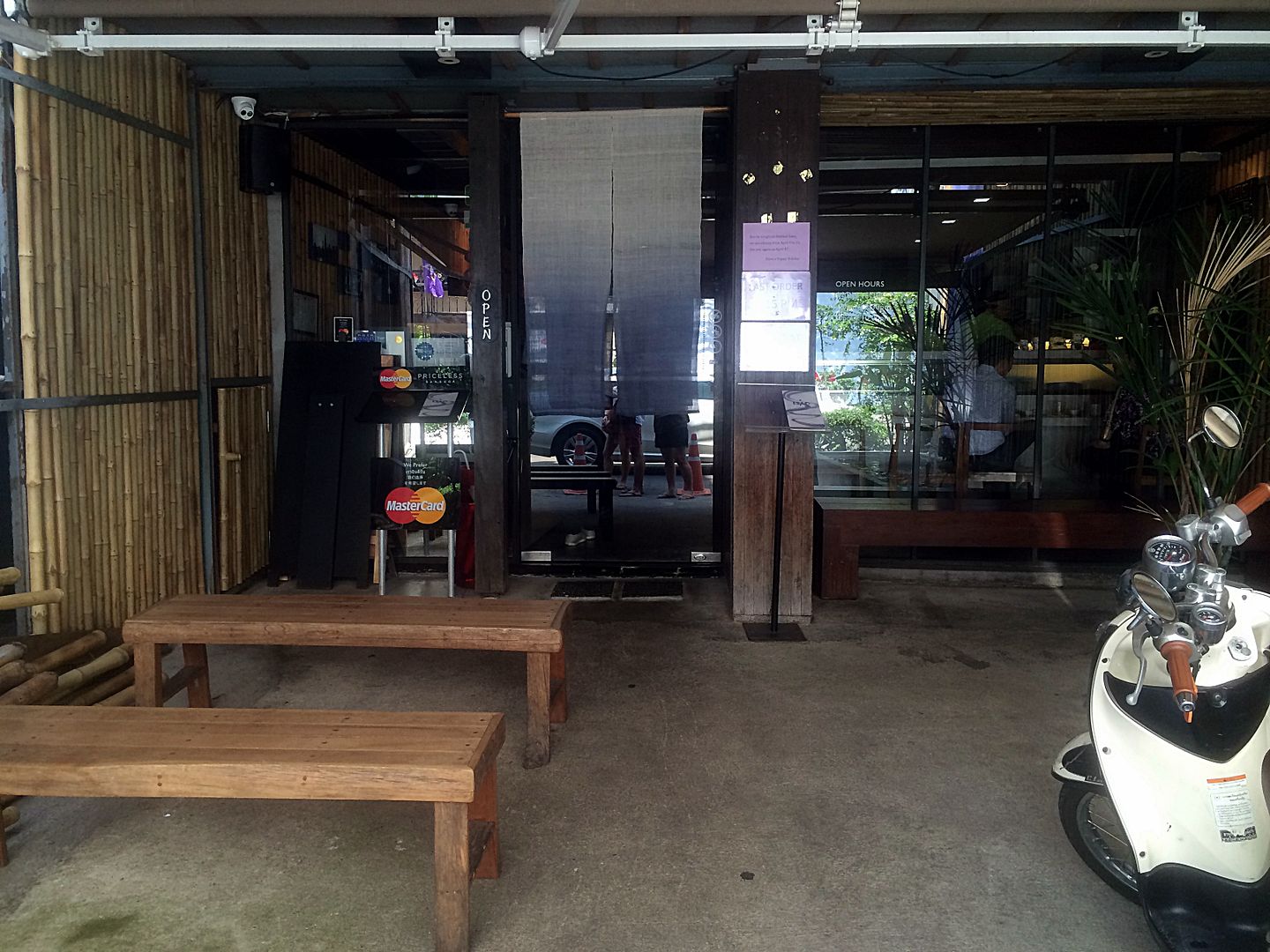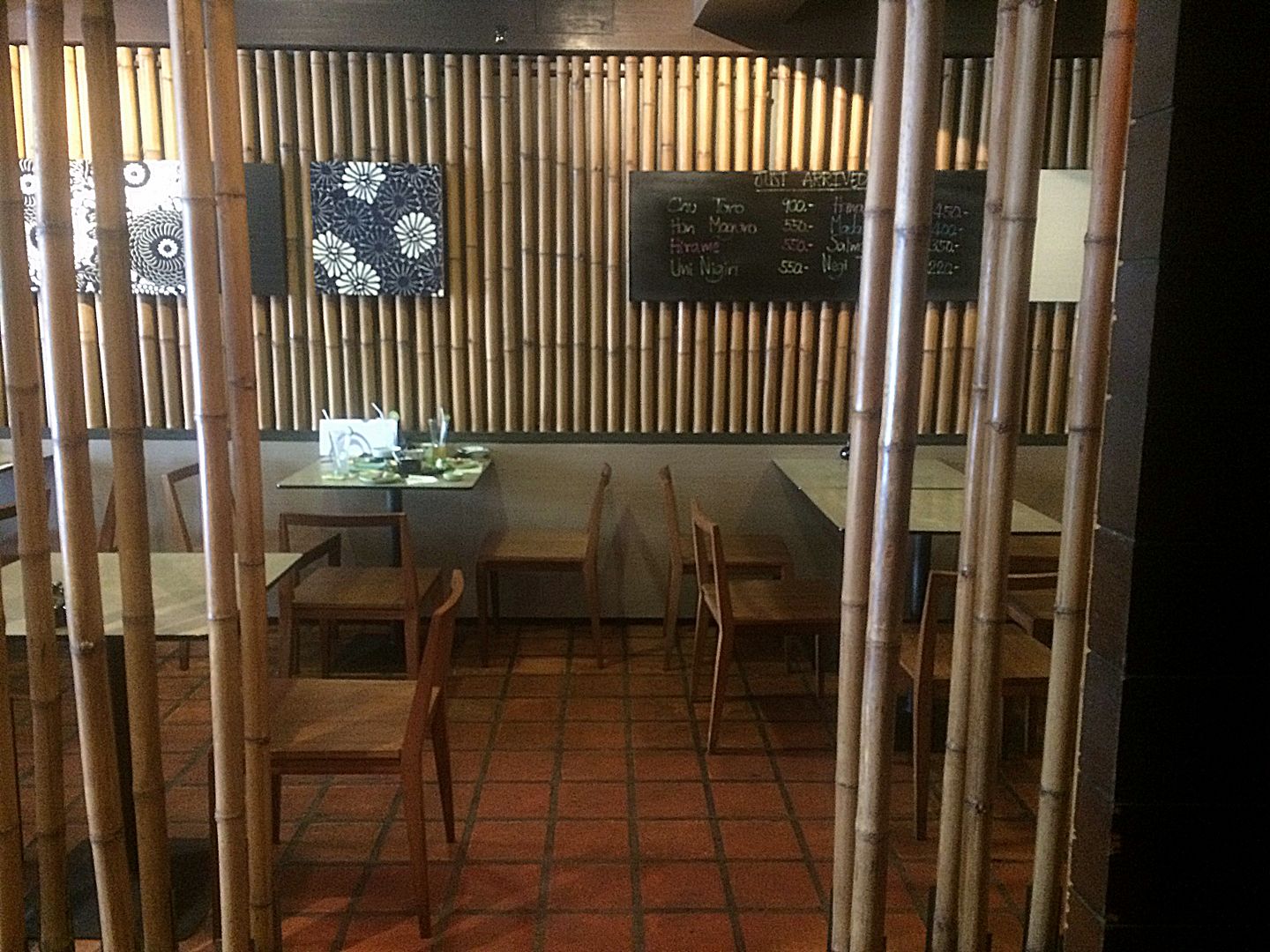 What makes ISAO so special? It checks off all the criteria for a good Japanese restaurant:
Innovative sushi rolls
Quality ingredients
Addictive sauce
Fast and prompt service
Attractive presentation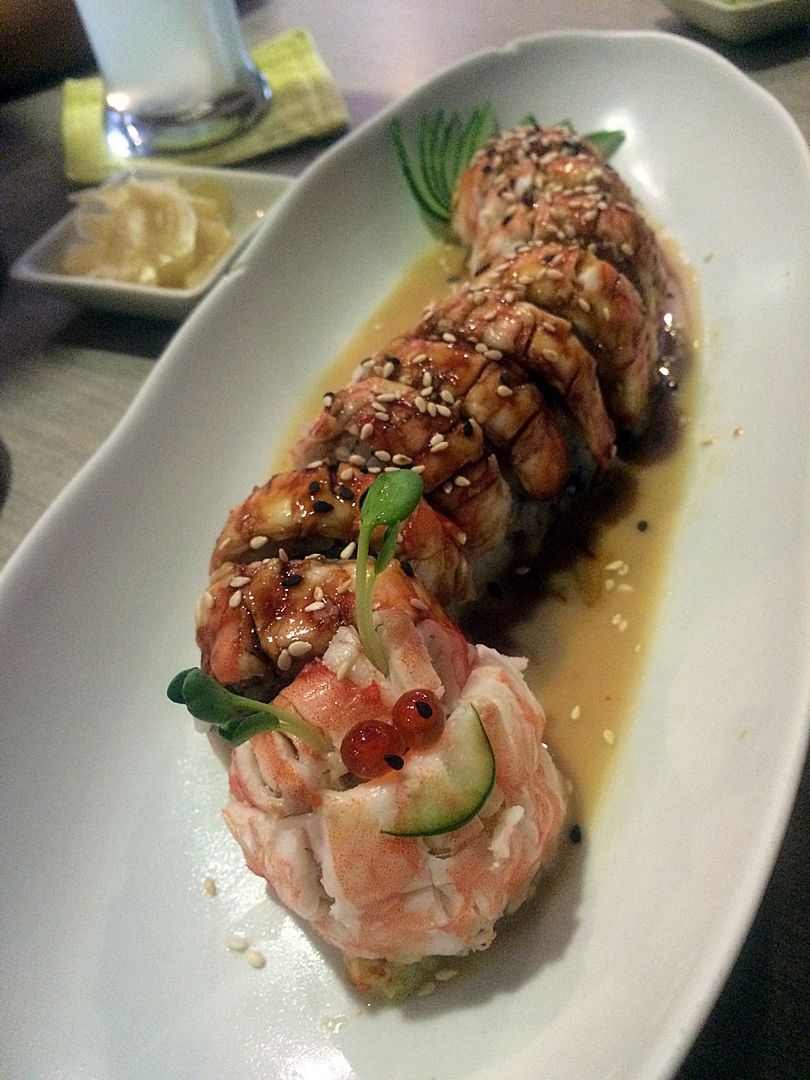 The Jackie Roll (350THB) is made of shrimp tempura, ebiko, avocado, wrapped with a layer of prawn again, topped with a sweet sesame sauce.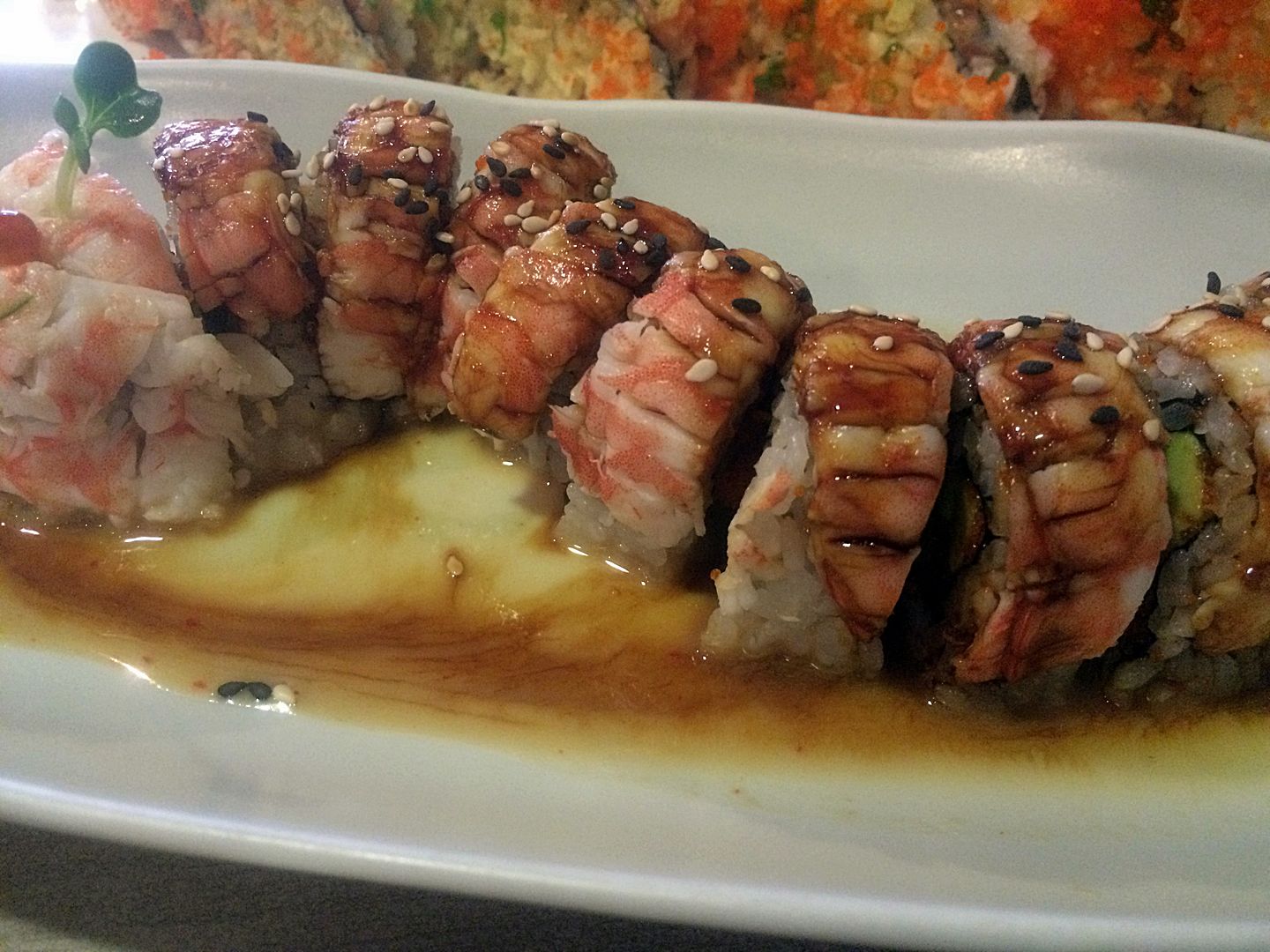 The other hot favourite has got to be Sushi Sandwich (300 THB). This is almost a must order. This is also another winning combination: spicy salmon and tuna sashimi stuffed in a sandwich of rice and tempura bits.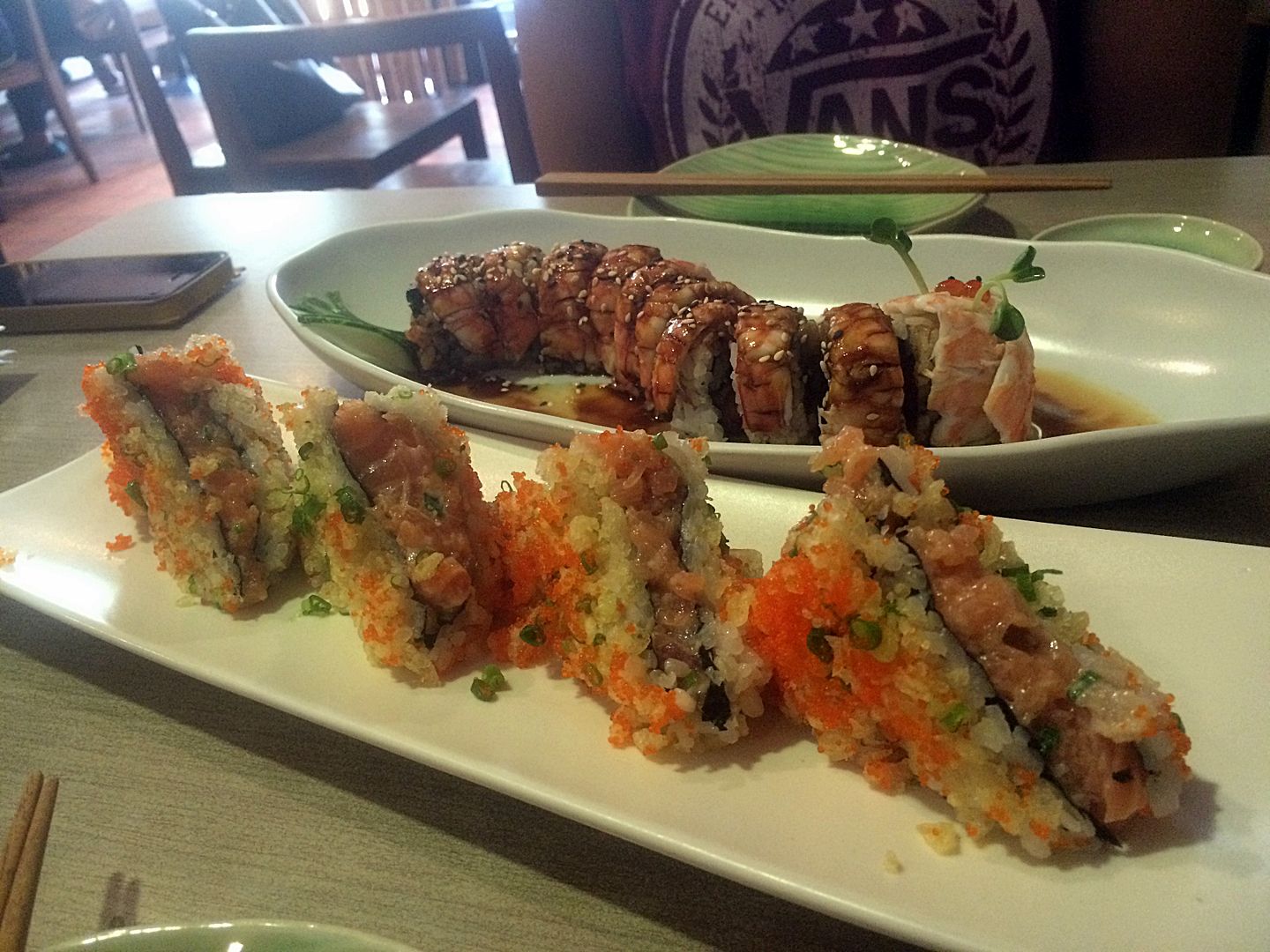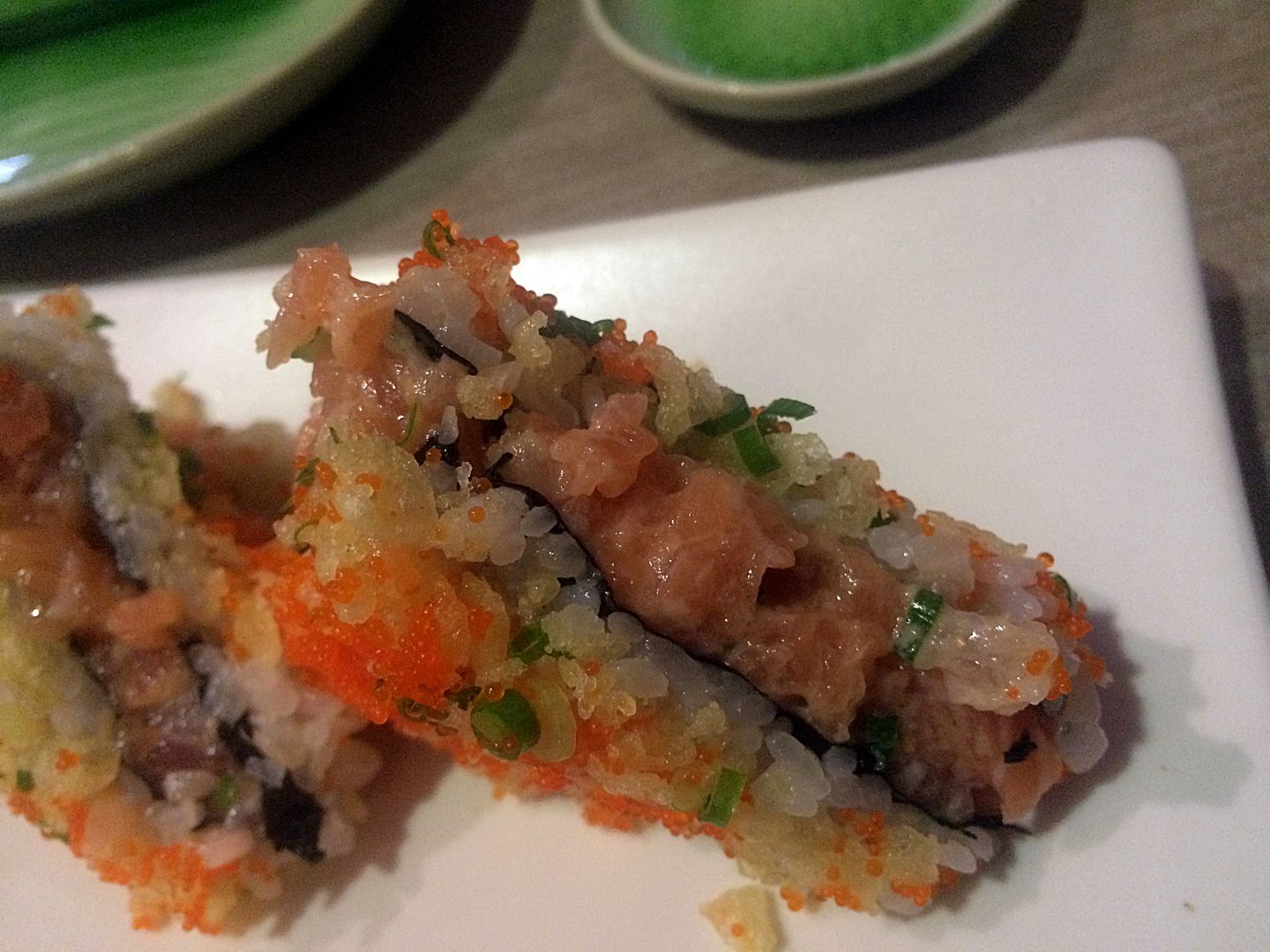 This is an off the menu item: Lava Maki (250 THB) A sweet berry sauce atop salmon sashimi with avocado. I liked this but my friends didn't because they can't comprehend the sweet and savoury sashimi pairing.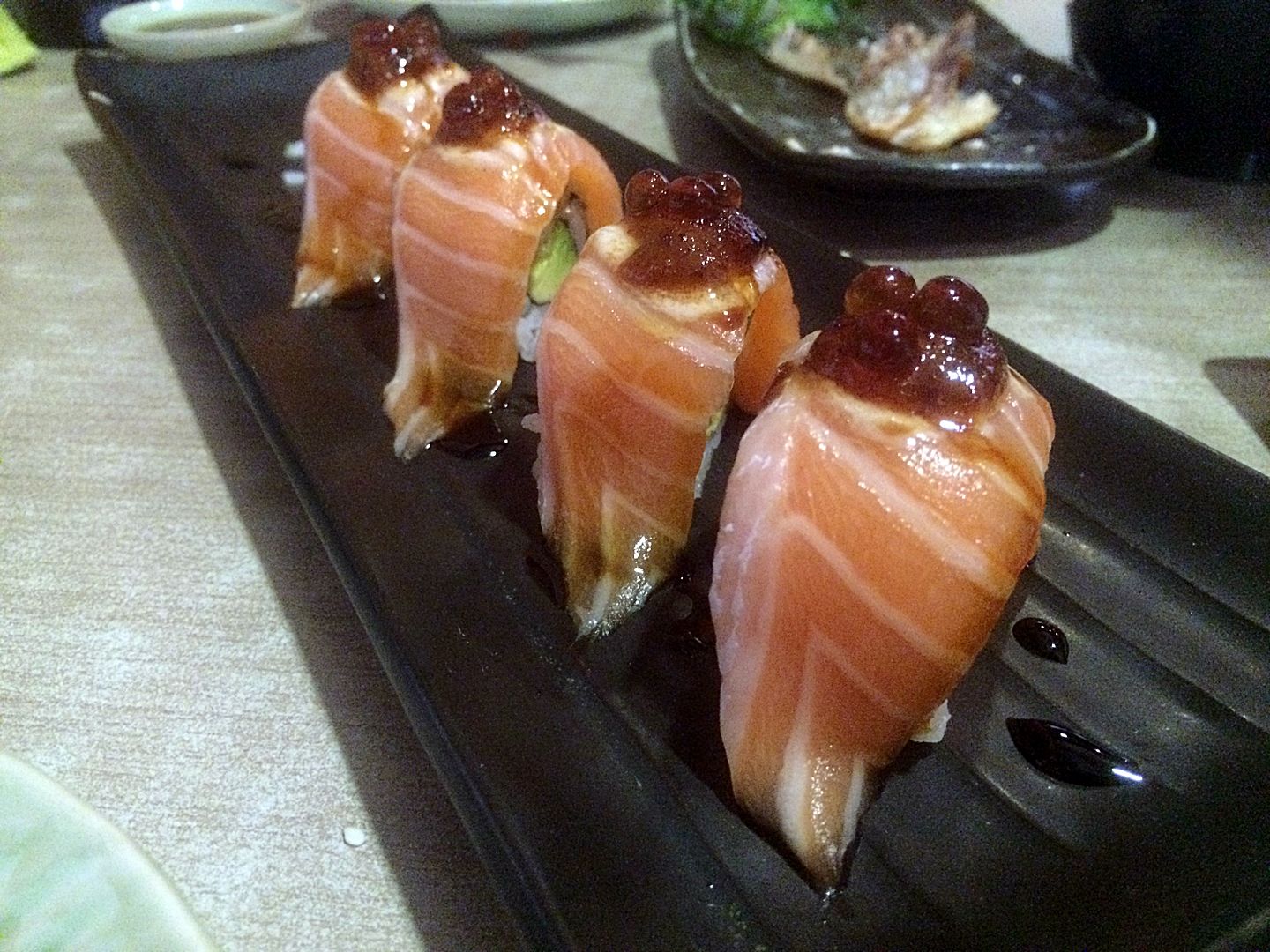 Almost another sushi that always appears on most orders, this is Crunchy. It sounds really simple: fried tempura in a sweet savoury sauce wrapping spicy salmon sashimi. Why hasn't anyone in Singapore thought about this?
The volcano is diced scallop in the same sweet savoury sauce as Crunchy roll. This is a really rich dish, best paired with garlic fried rice.
Soft shell crab roll but don't order this. It's forgettable.
If I'm here again, my orders would be:
Jackie Roll
Crunchy Roll
Sushi Sandwich
Volcano + 1 white rice
Lava Maki if you're still hungry.
Best shared amongst 3-4 friends! If you're alone, order the Jackie Roll and Sushi Sandwich. Take away if you can't finish.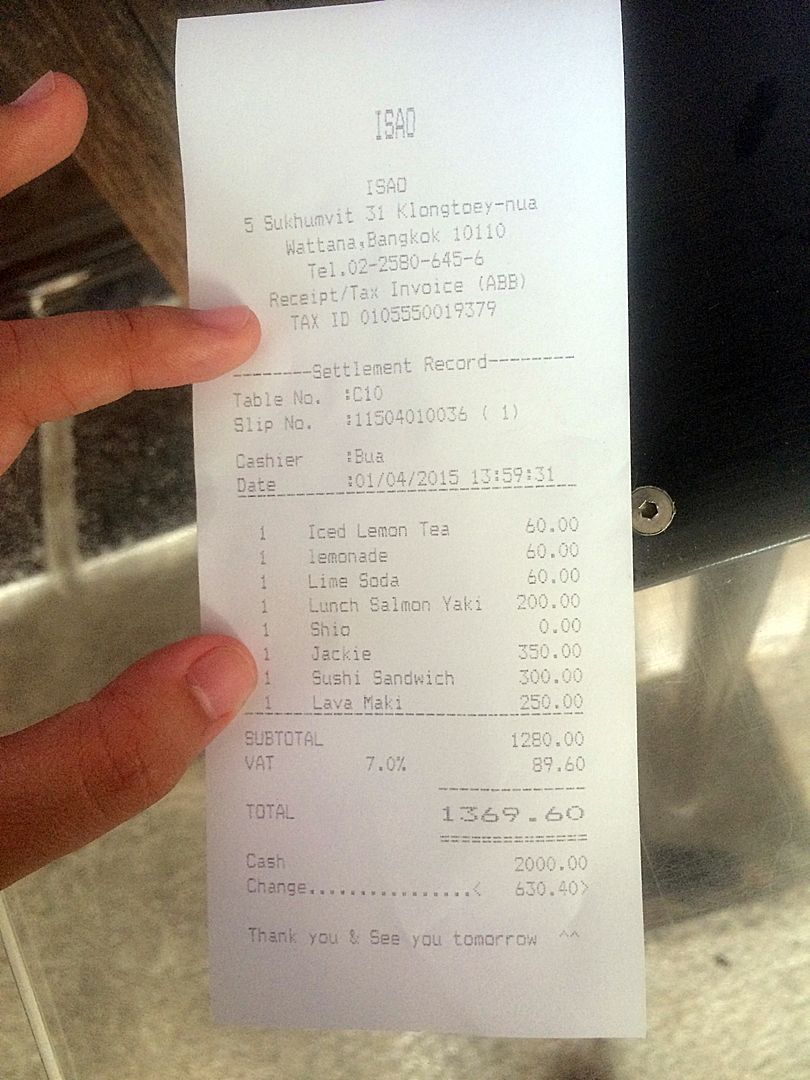 ISAO
Address: 5 Sukhumvit Soi 31 (about 150 metres from Sukhumvit Road)
BTS: Phrom Pong
Opening Hours: 11 am-2:30 pm, 5:30 pm-10pm (mon-sun)
Google Map: ISAO