Osaka: Cat Tail Cafe
I told myself I wouldn't go actively look for another cat cafe when I was in Osaka but I stumbled onto Cat Tail cafe in America Town.. It was a sign that I had to go in.
If you only have the cash to go to one cat cafe, I totally recommend Cat Tail. If I'm not wrong, it's 1200Y for 60 minutes with a free drink.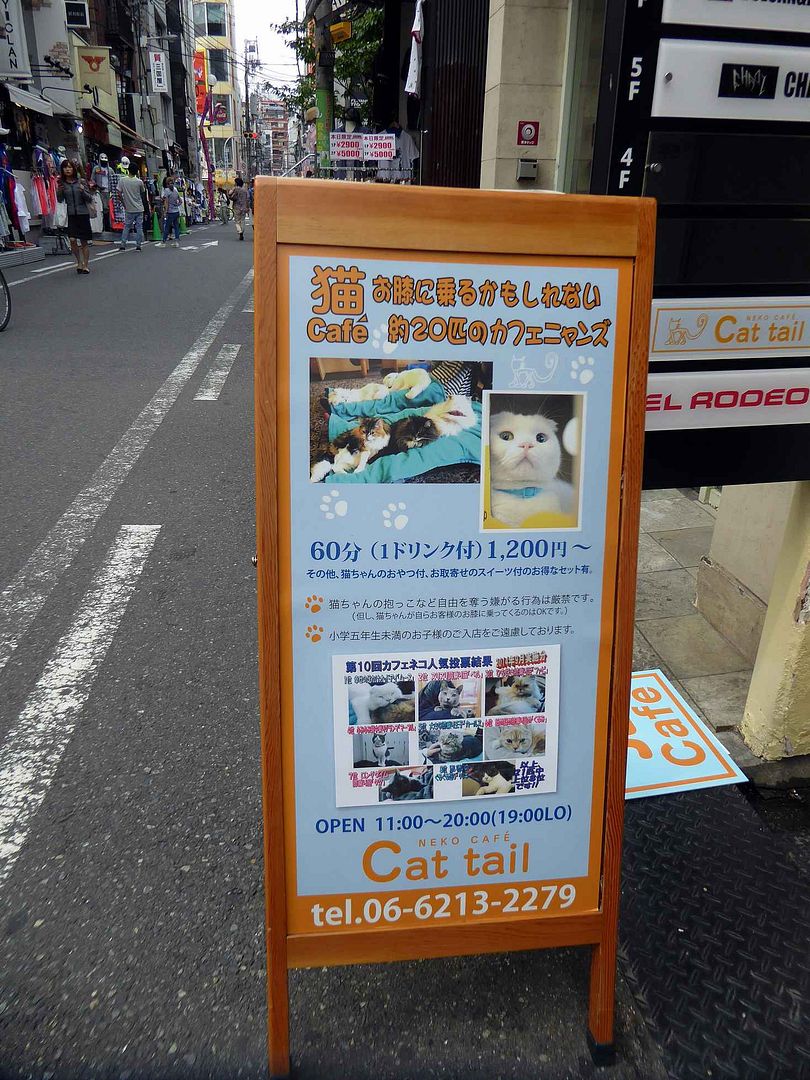 This is probably my third or fourth cat cafe and ranks high on my list in Osaka!
When you check in, you pay your entrance fee and will be asked to keep your belongings in a locker.
You will then be handed a lanyard with your time slot.
The host will lead you to your seat and pass you a menu. Order your drink and start exploring!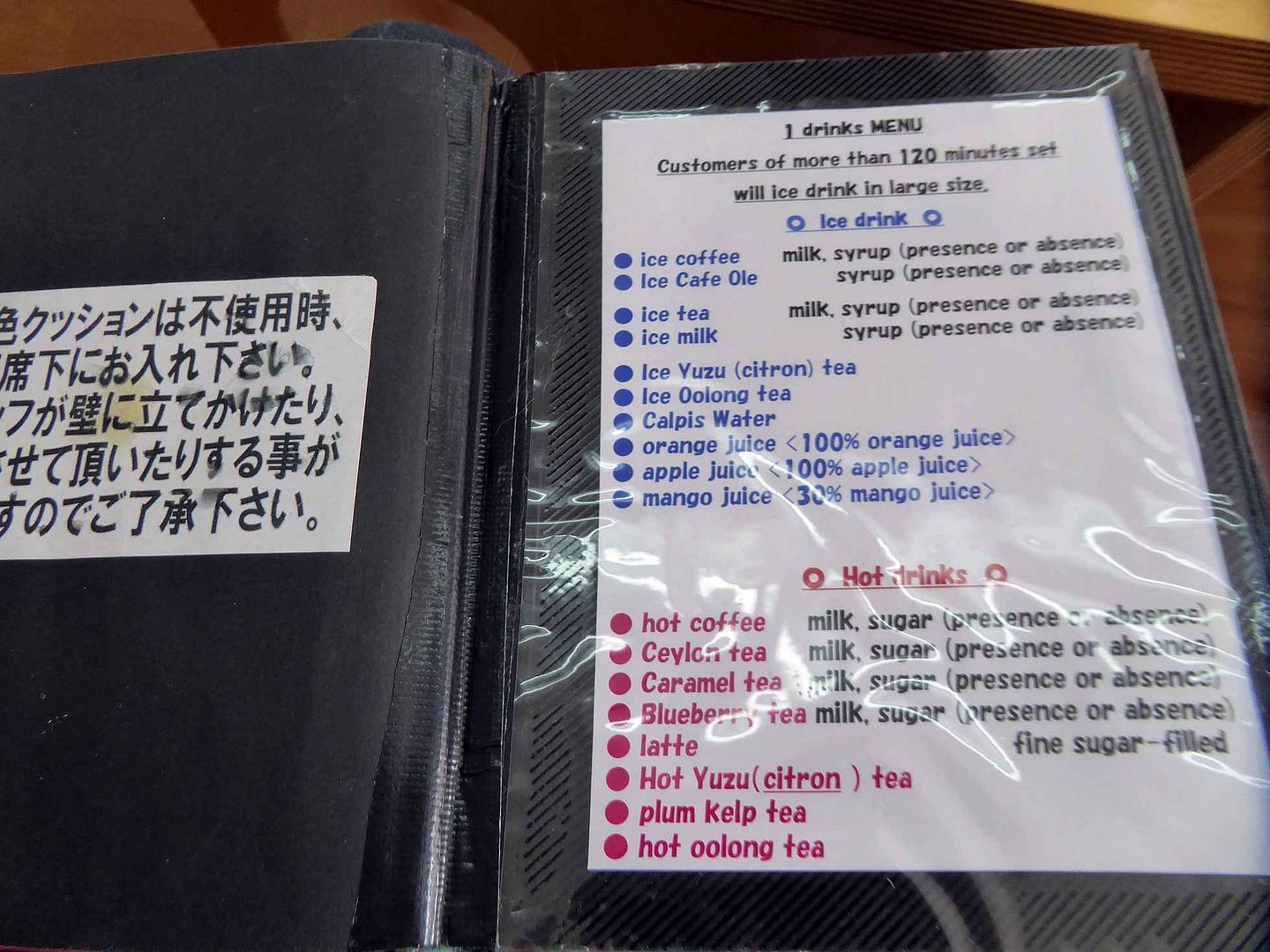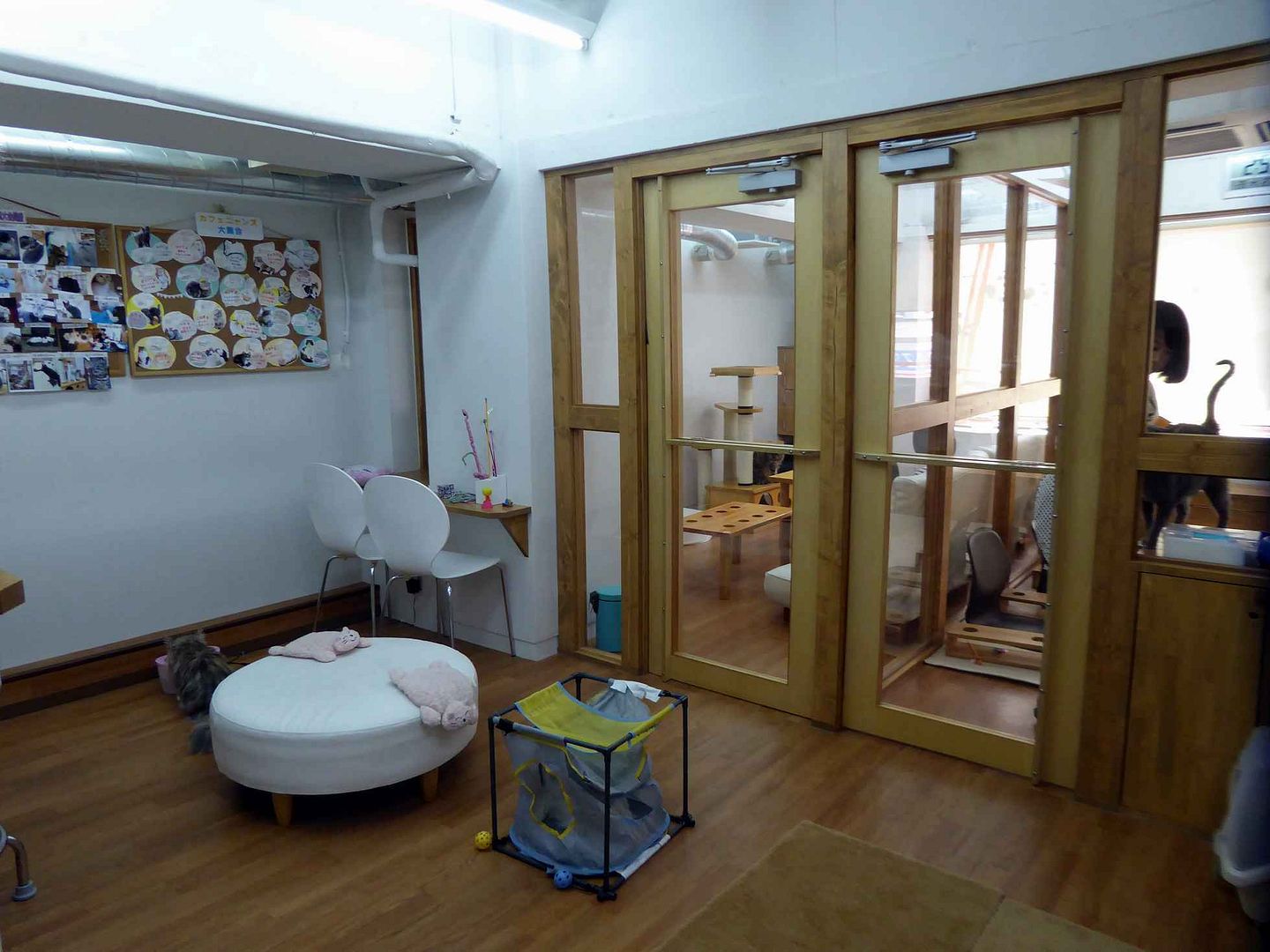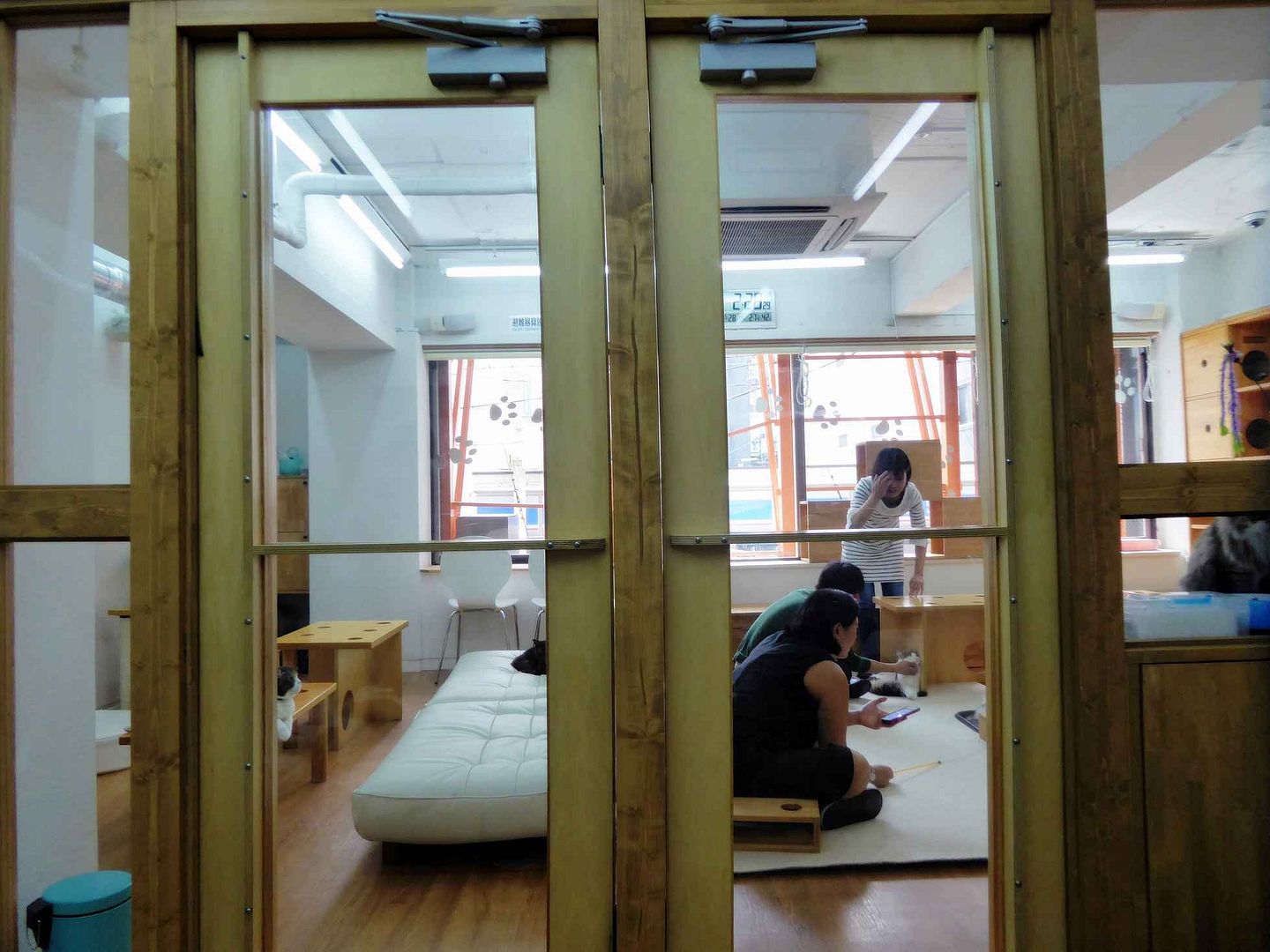 There is three spaces: Two rooms and a reception area that you are free to wander.
I was there on a weekday afternoon, about 12 noon and the cats were active. There were only 1-3 other guests.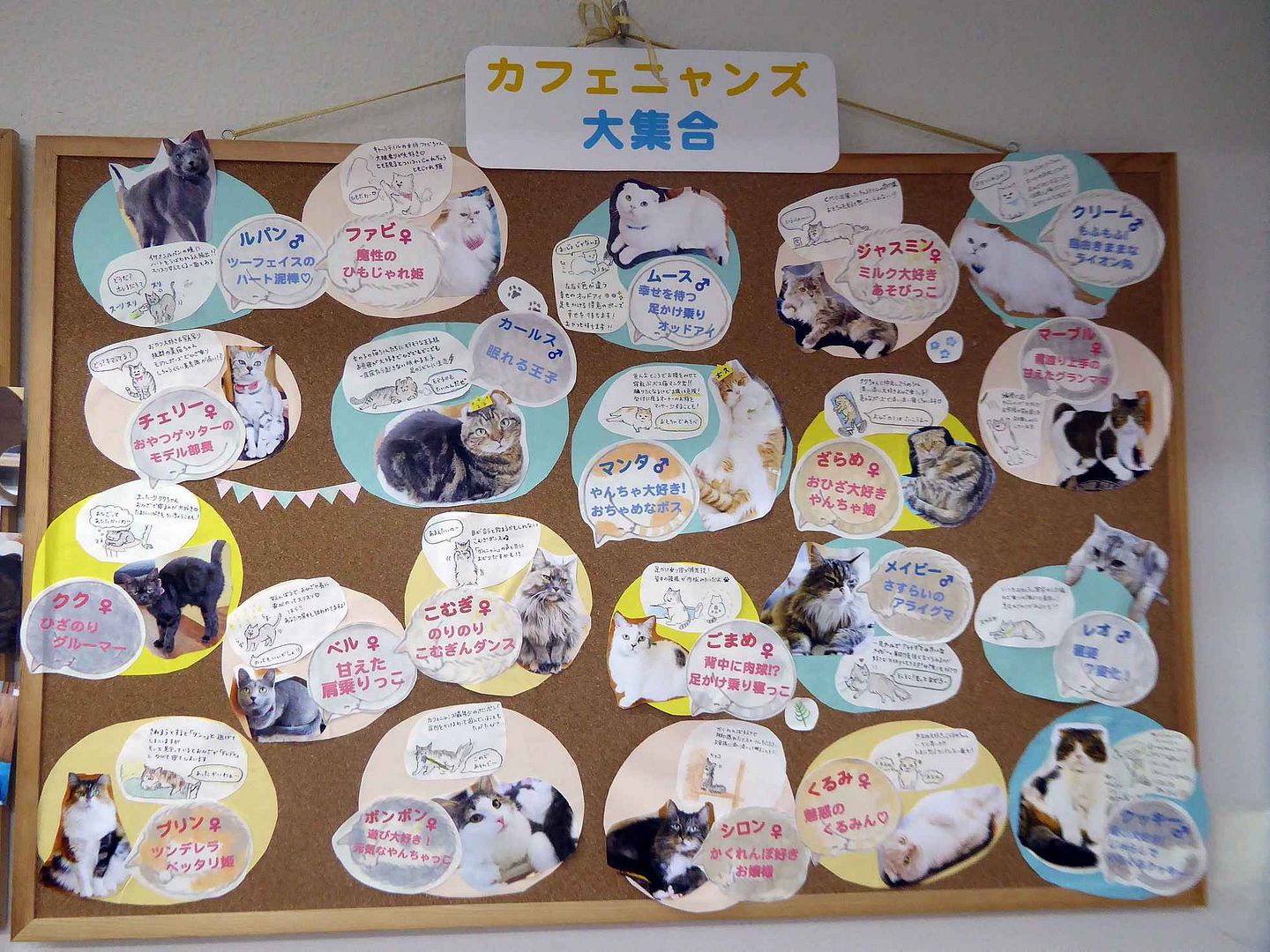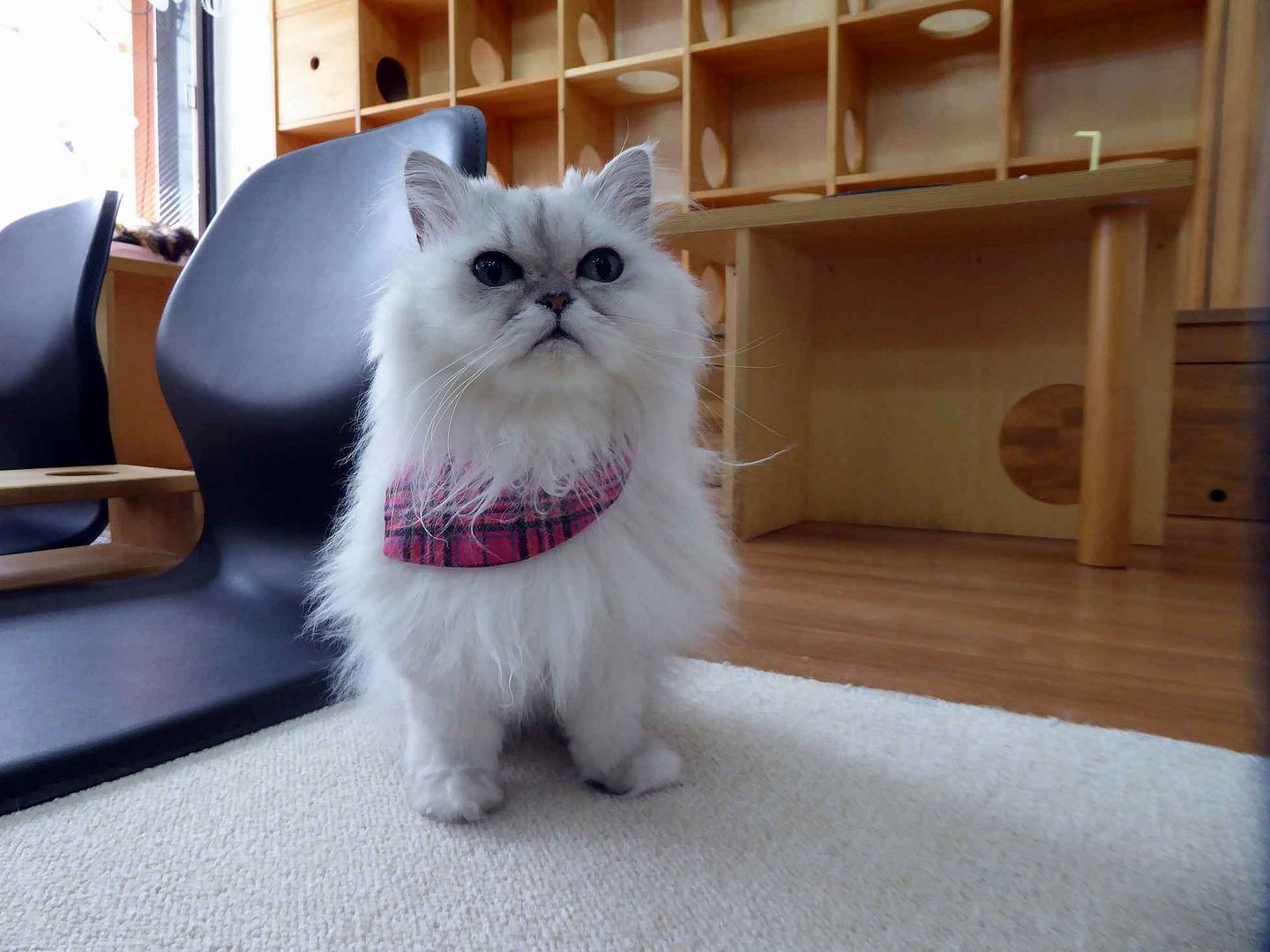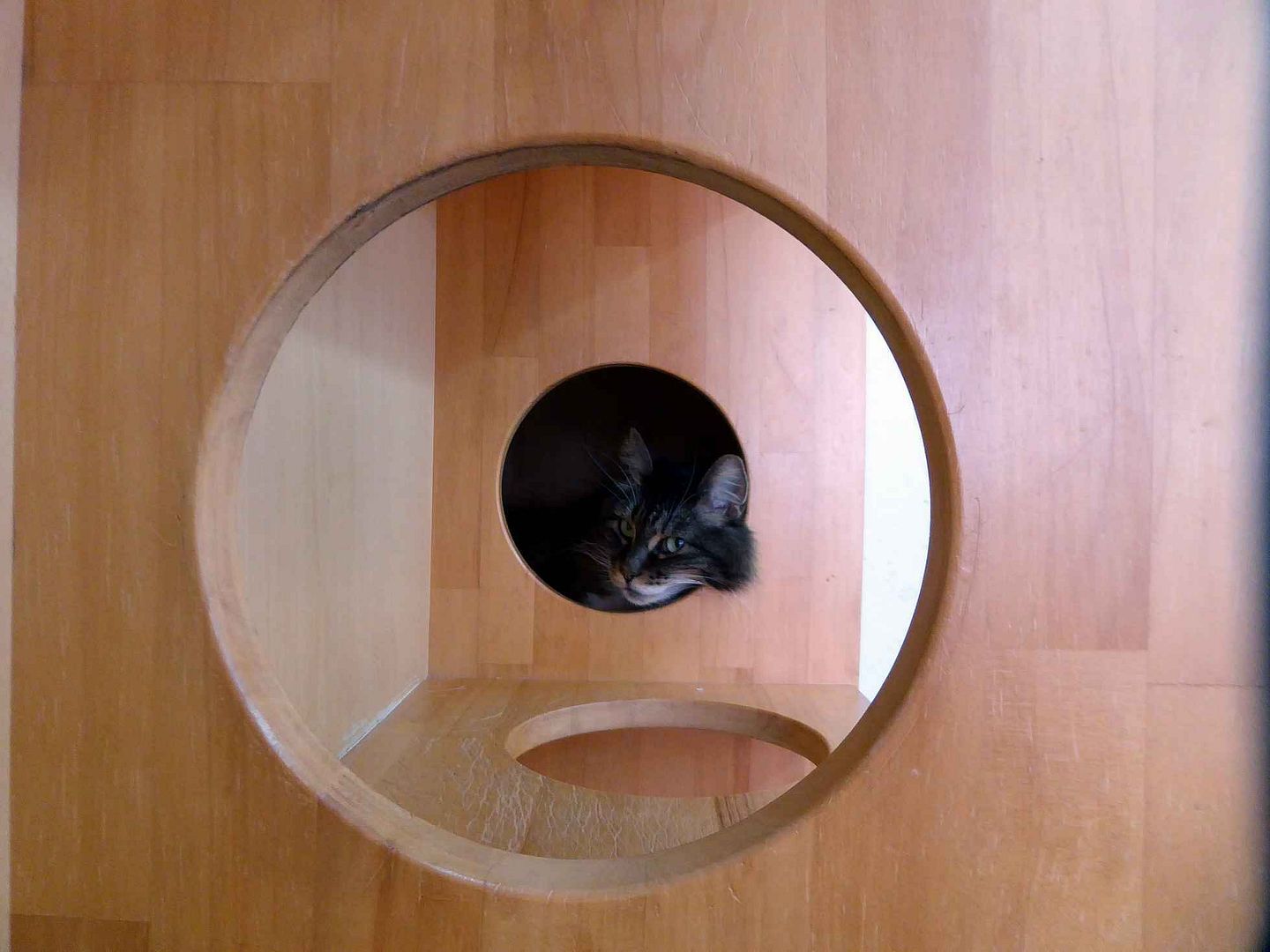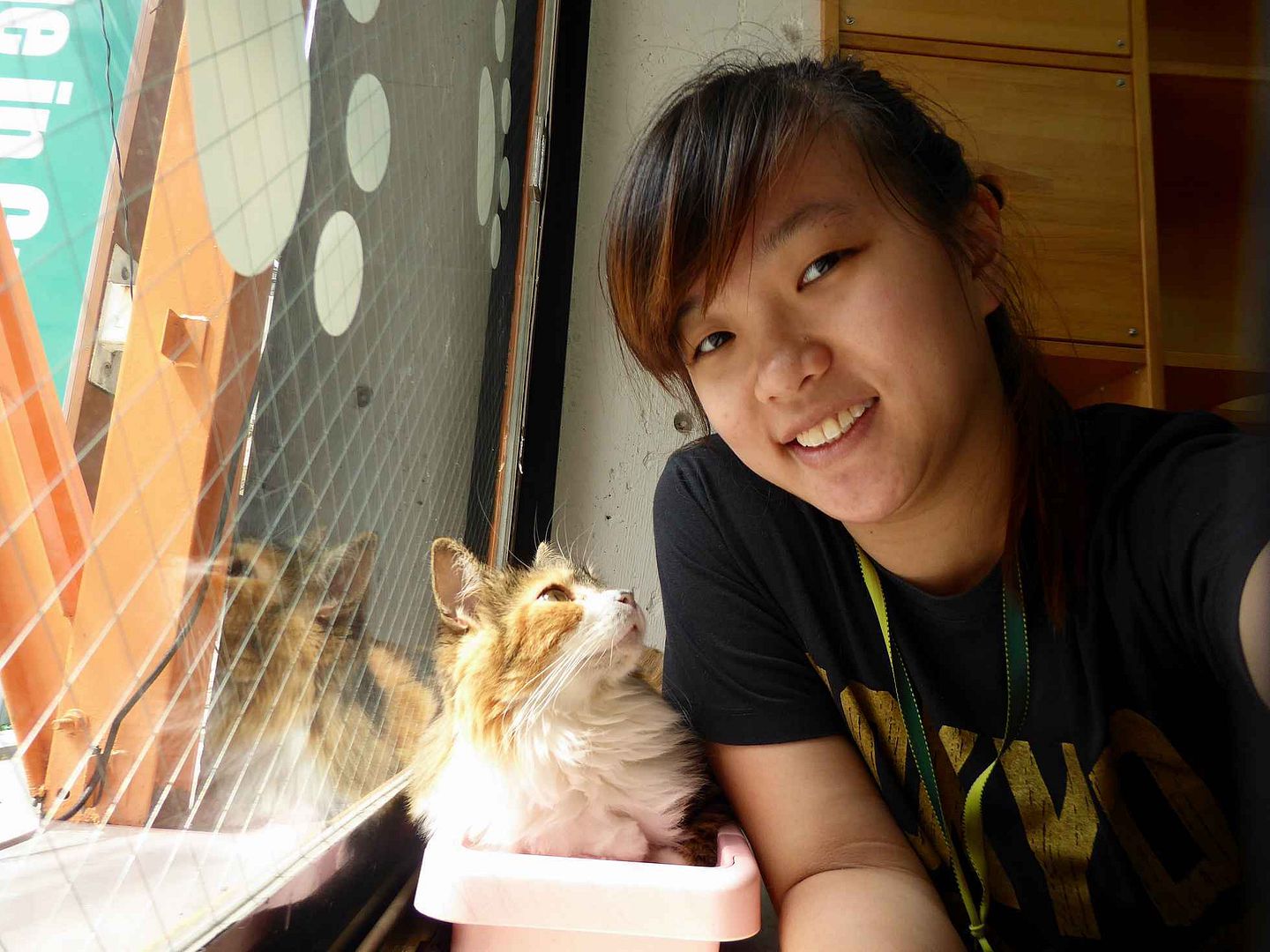 They have quite a few unique cats. This is the first time I've seen this particular breed.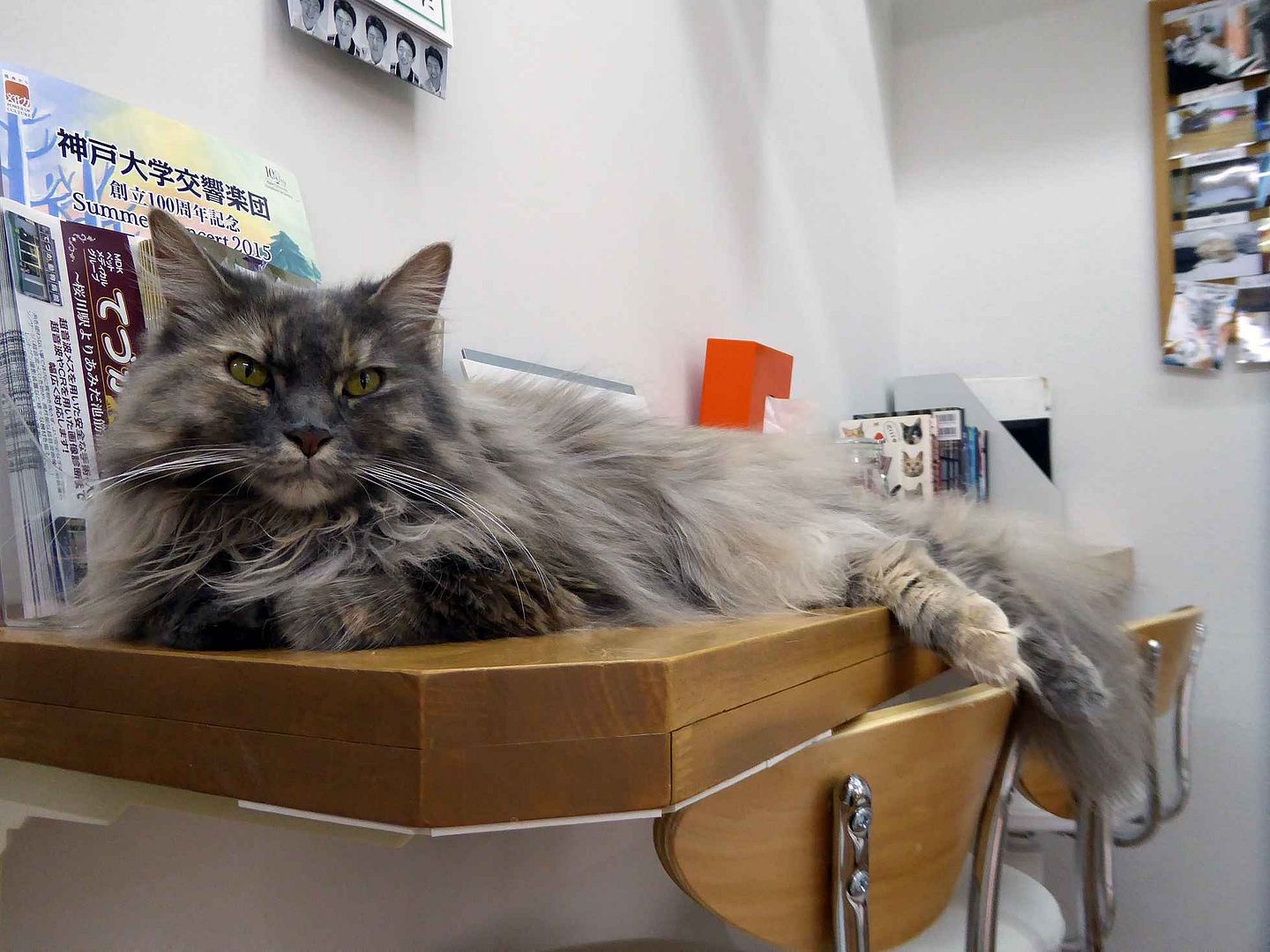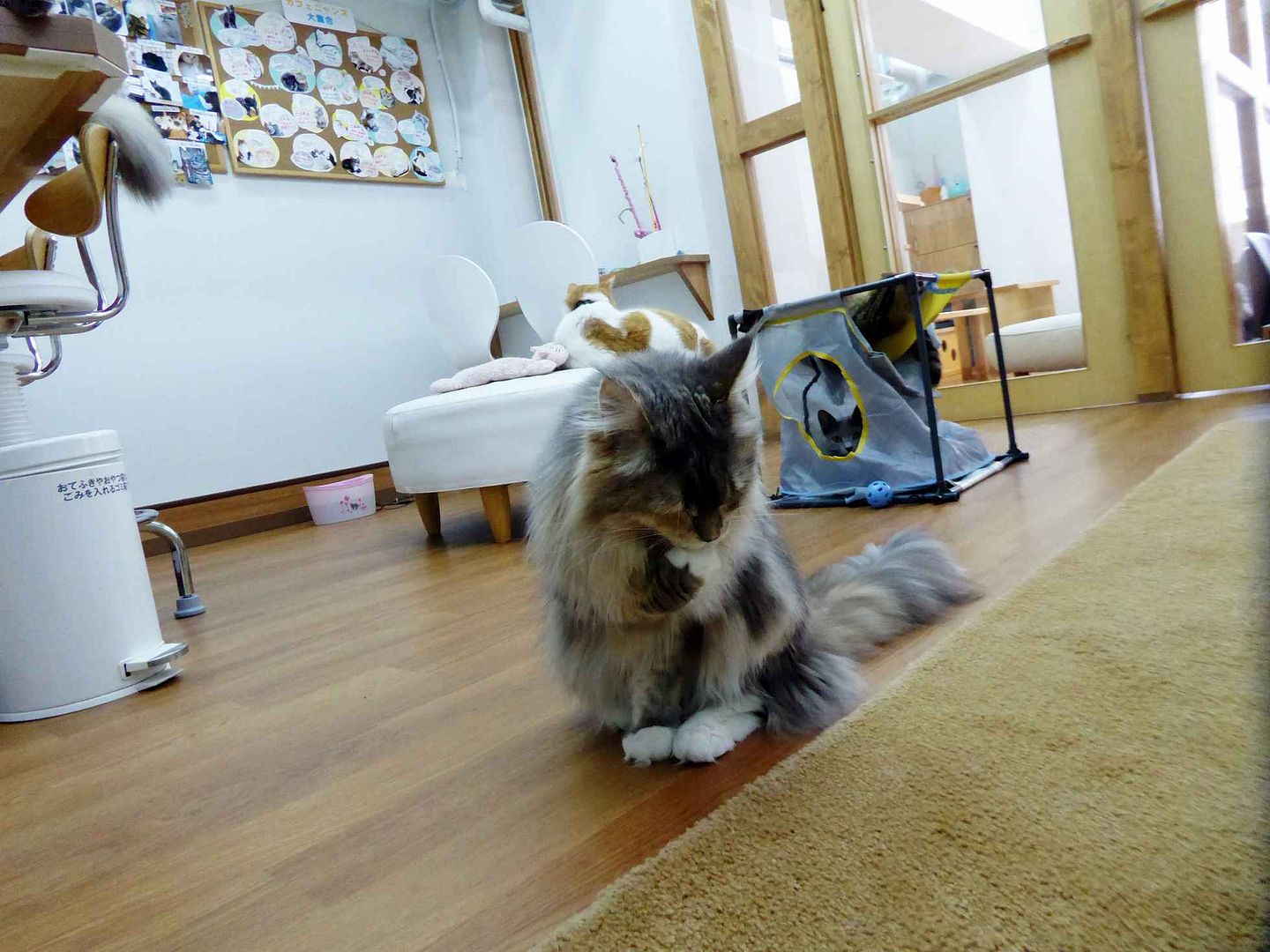 My personal favourite is this Russian Blue that hopped onto my shoulder.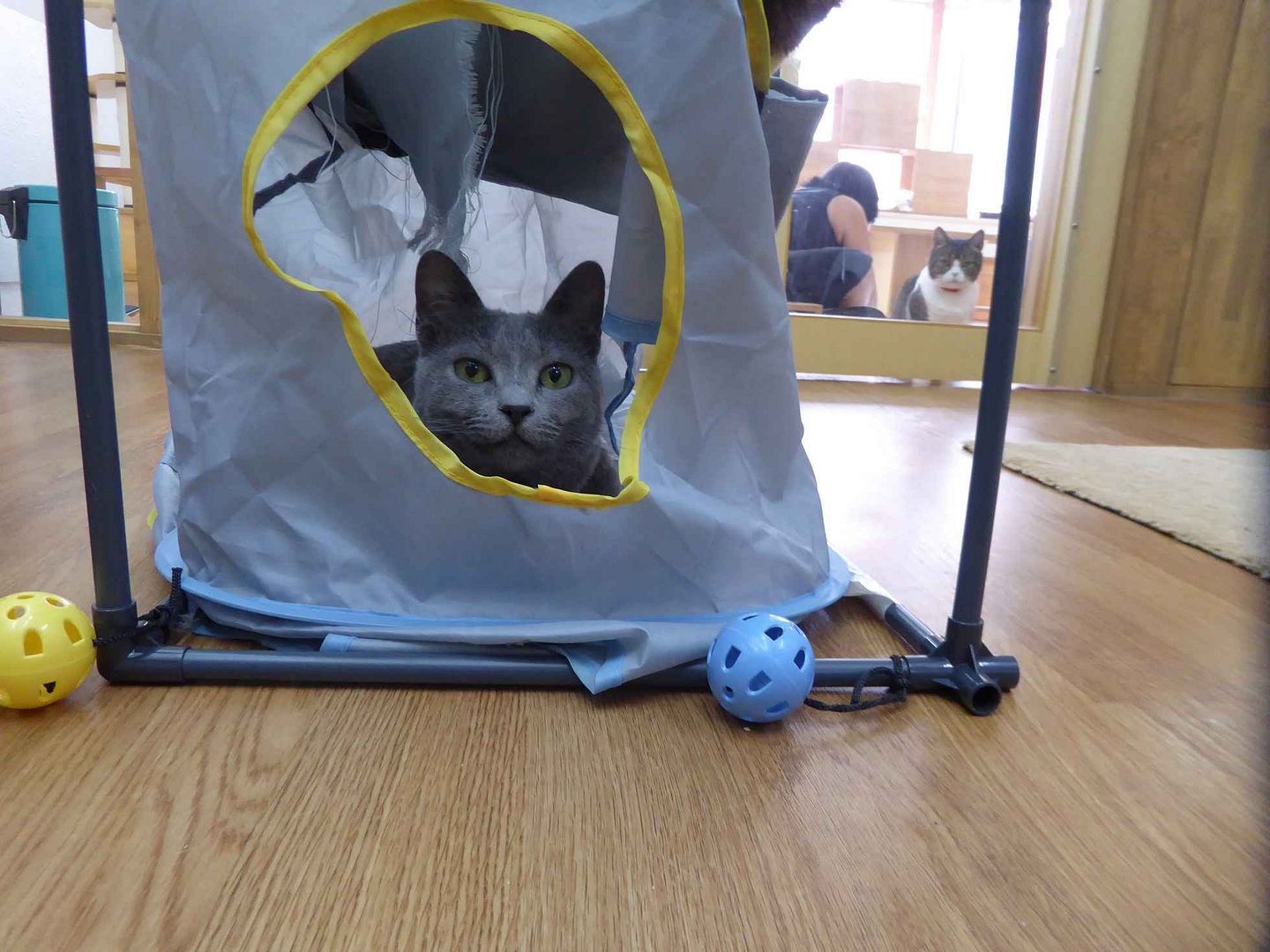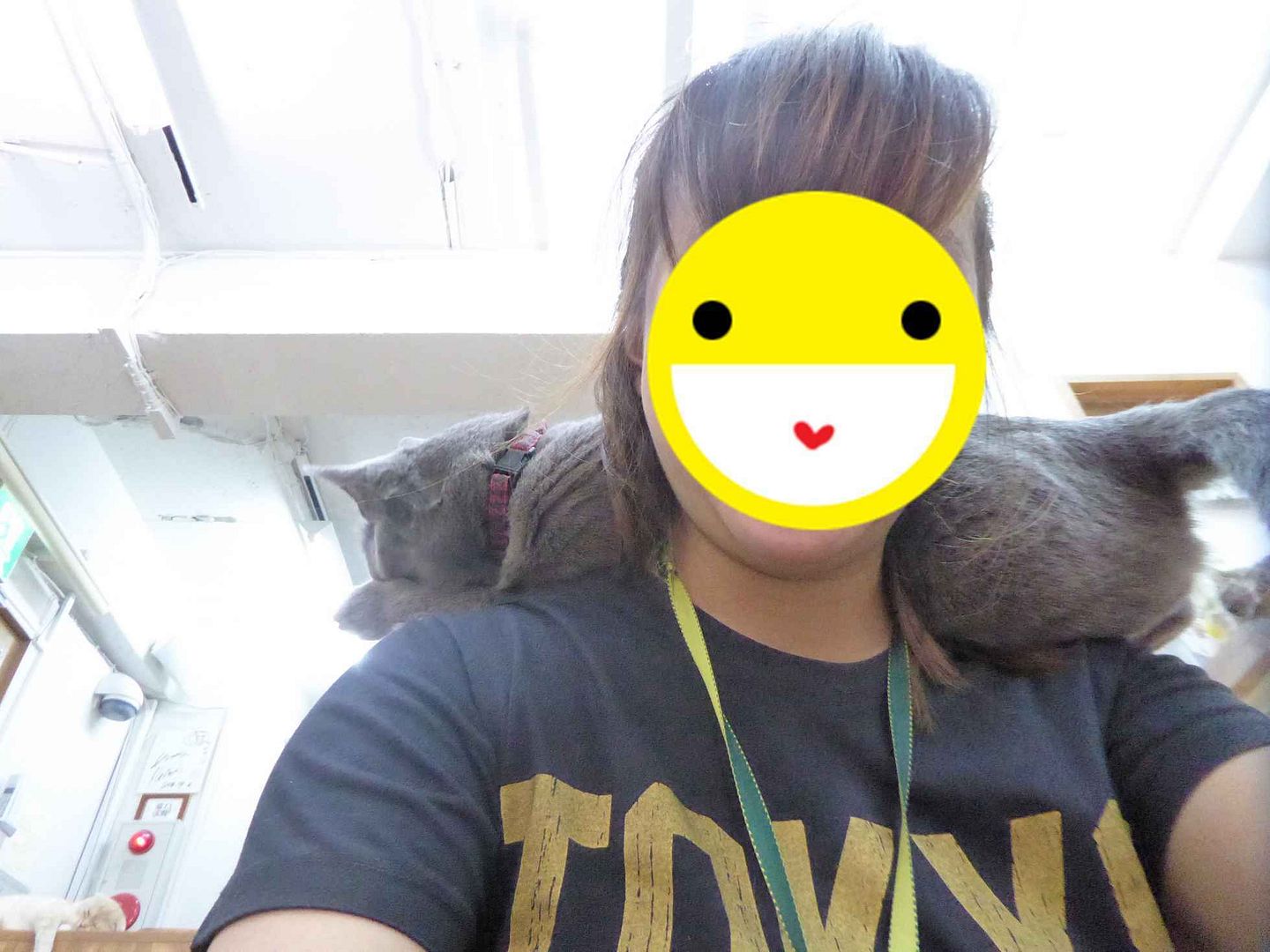 She proceeded to settle herself on my lap and spent ages grooming. Me, I was just too ecstatic.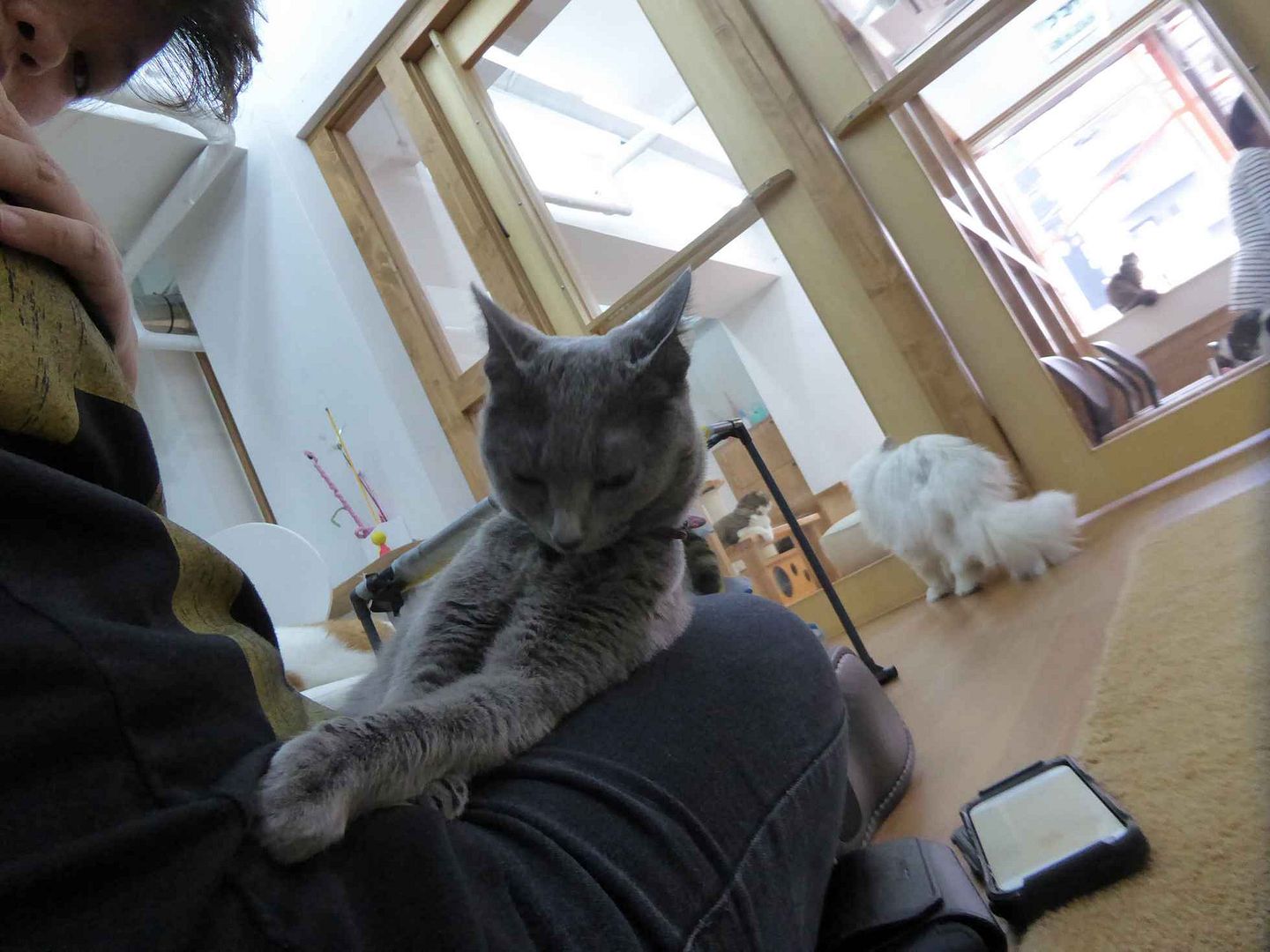 When you first enter this cat cafe, you will be asked to avoid touching Boss Cat.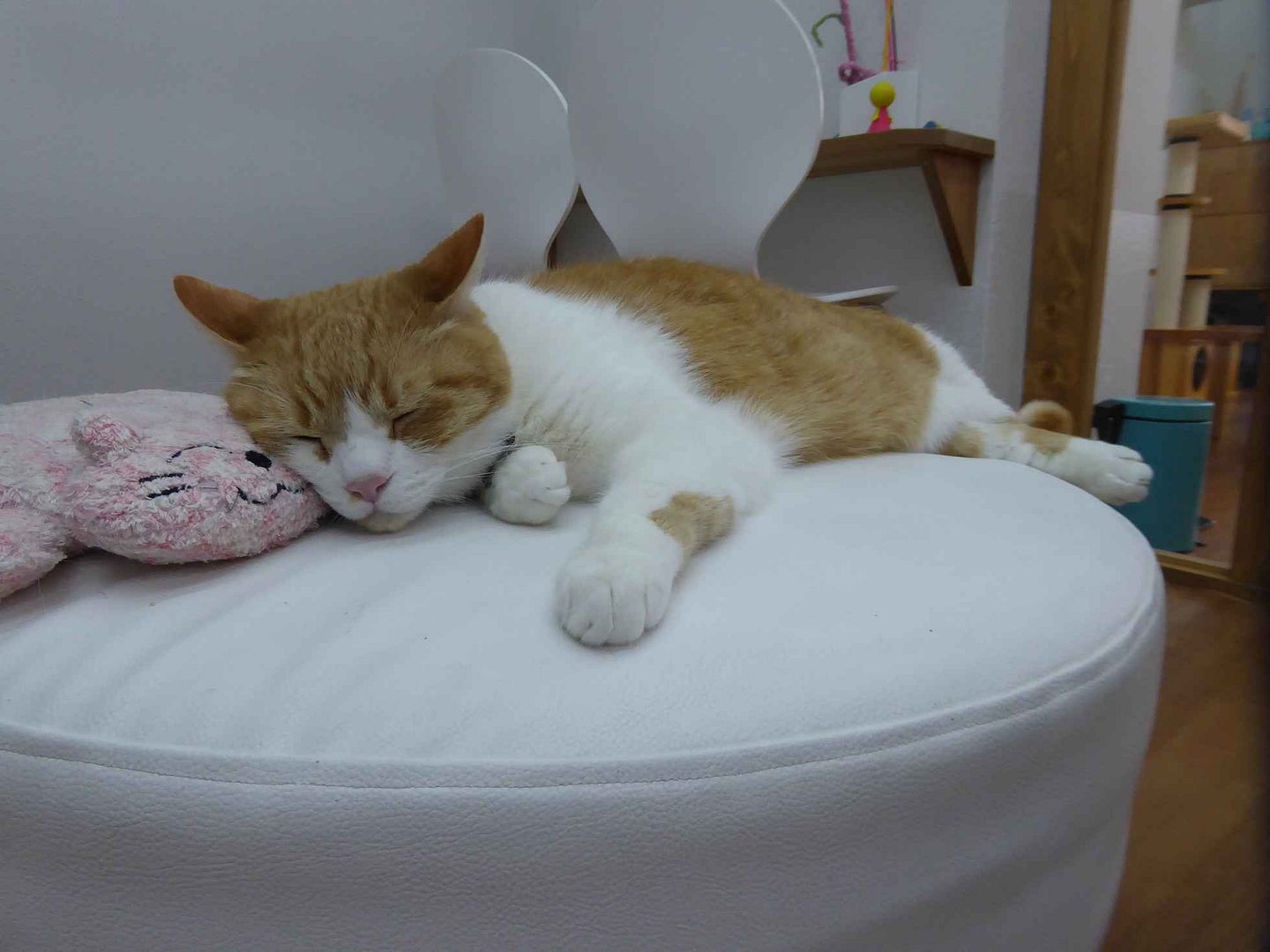 Between the two rooms, there is a small hole for the cats to walk through.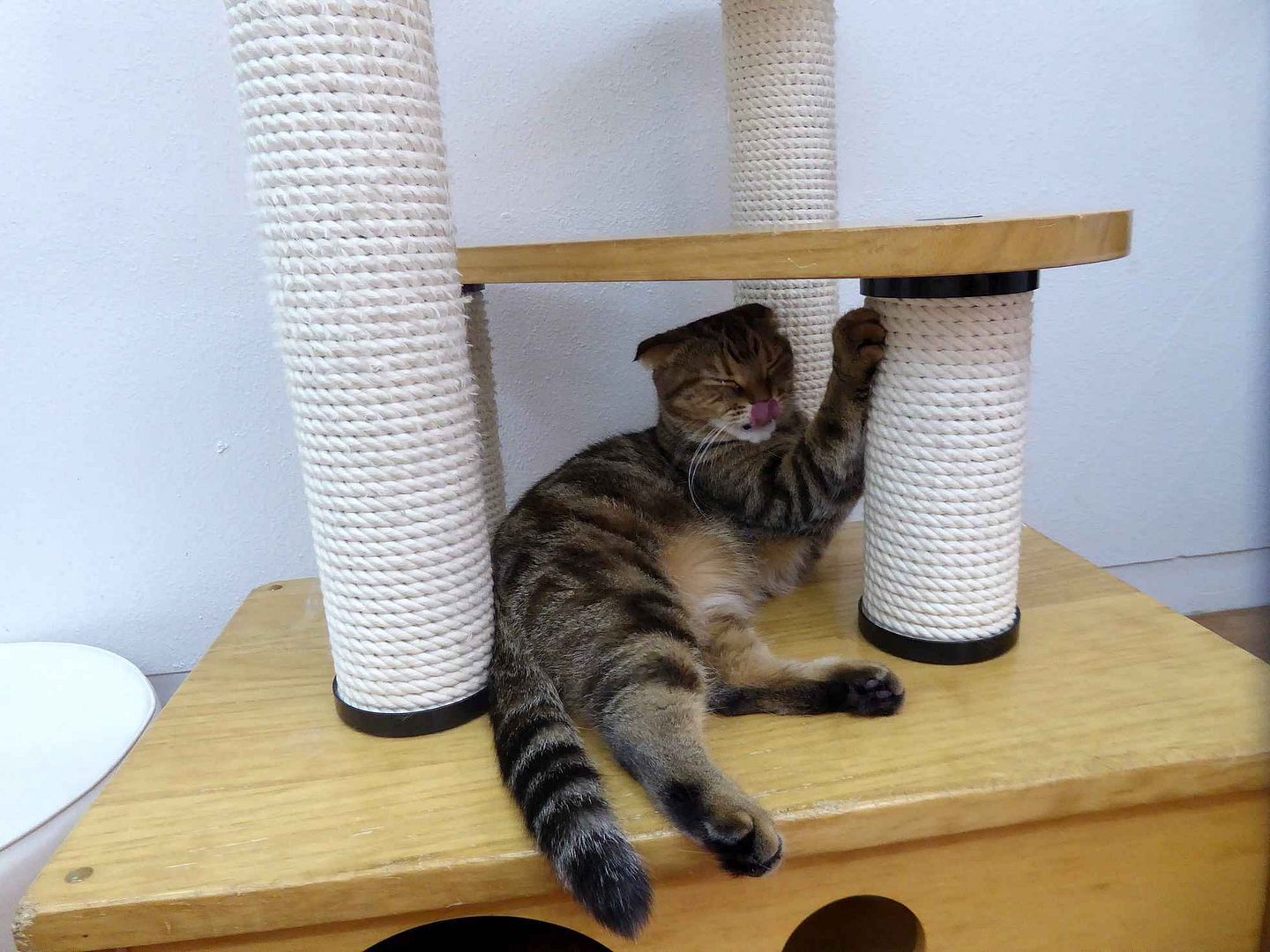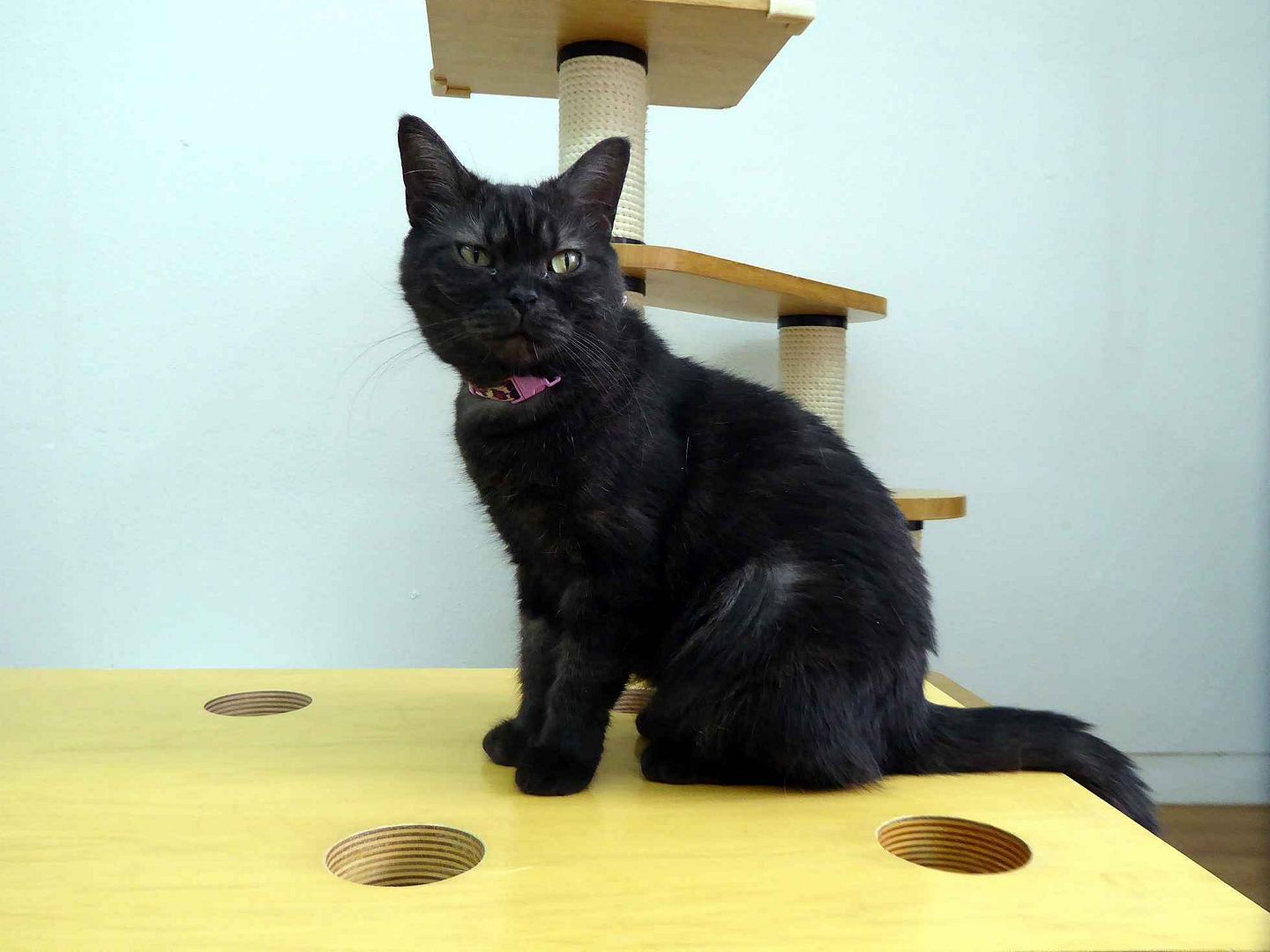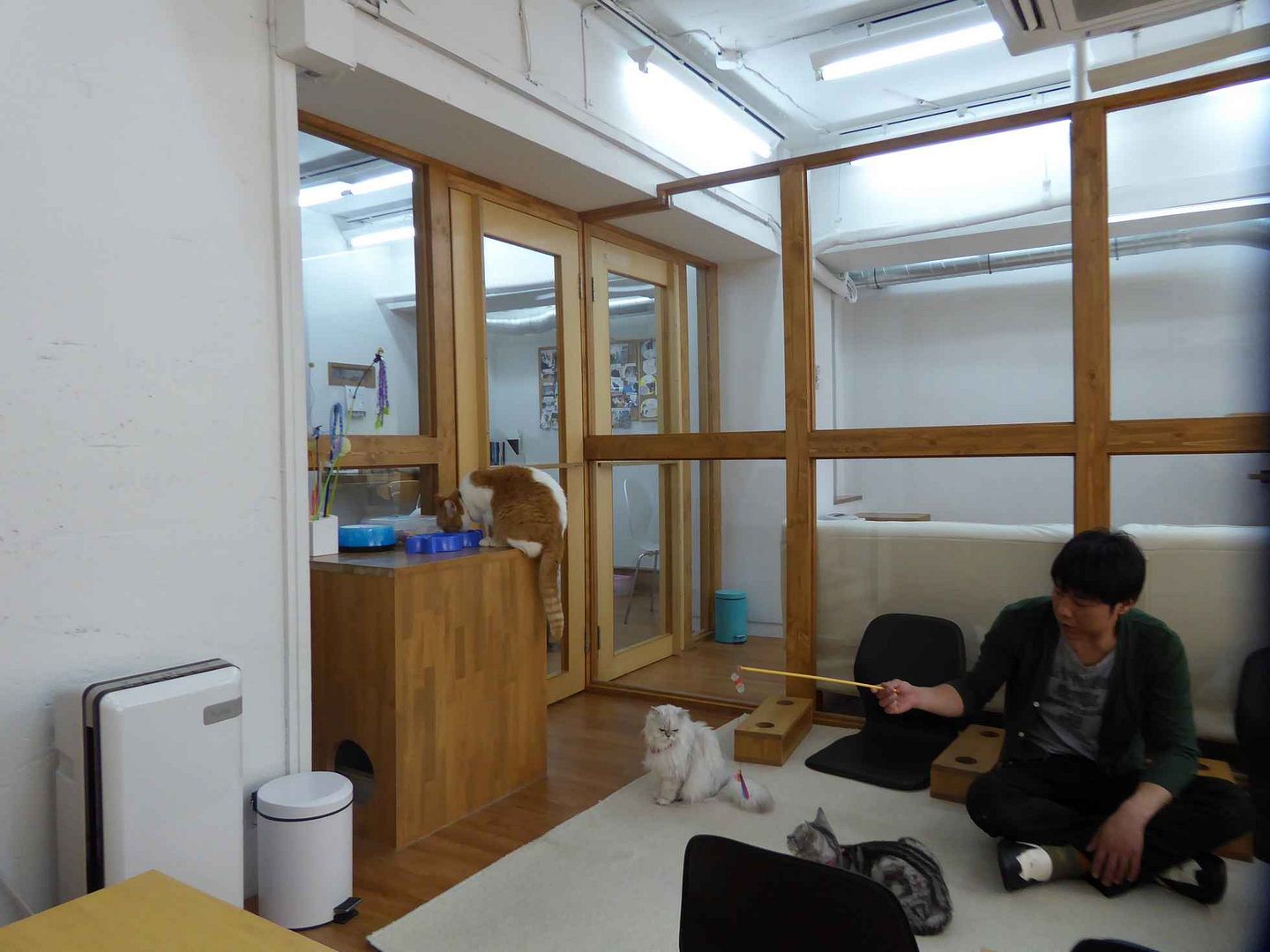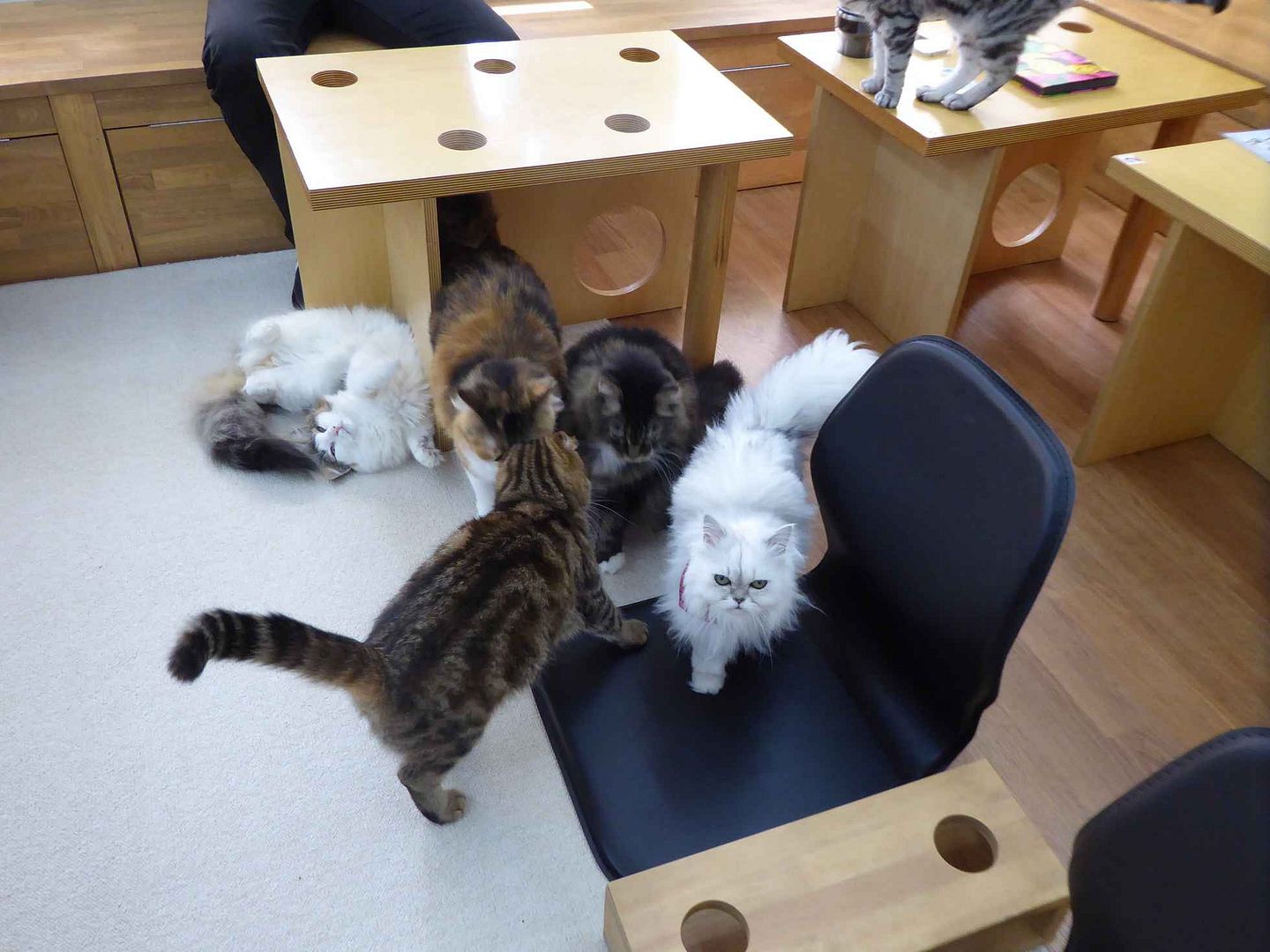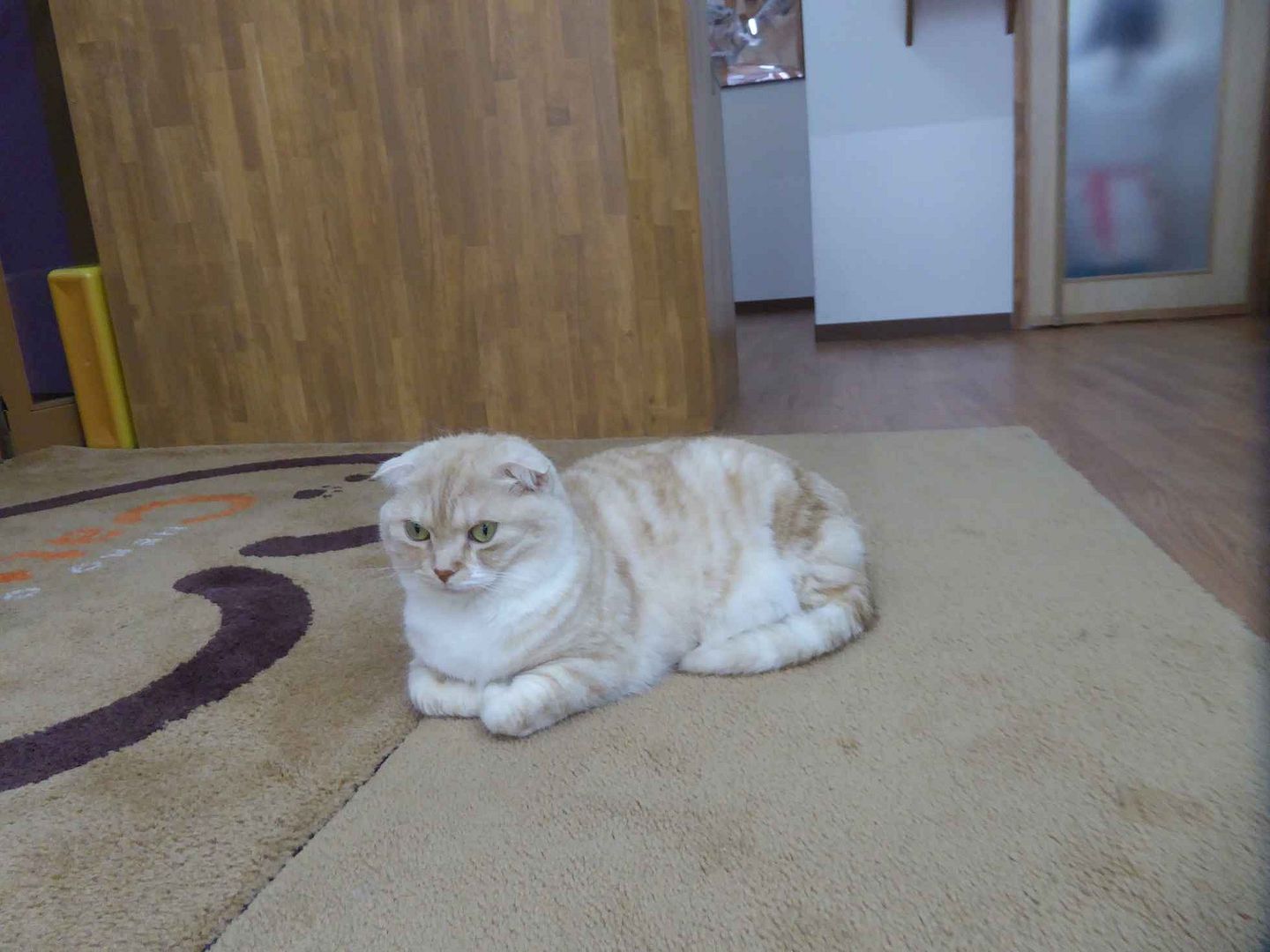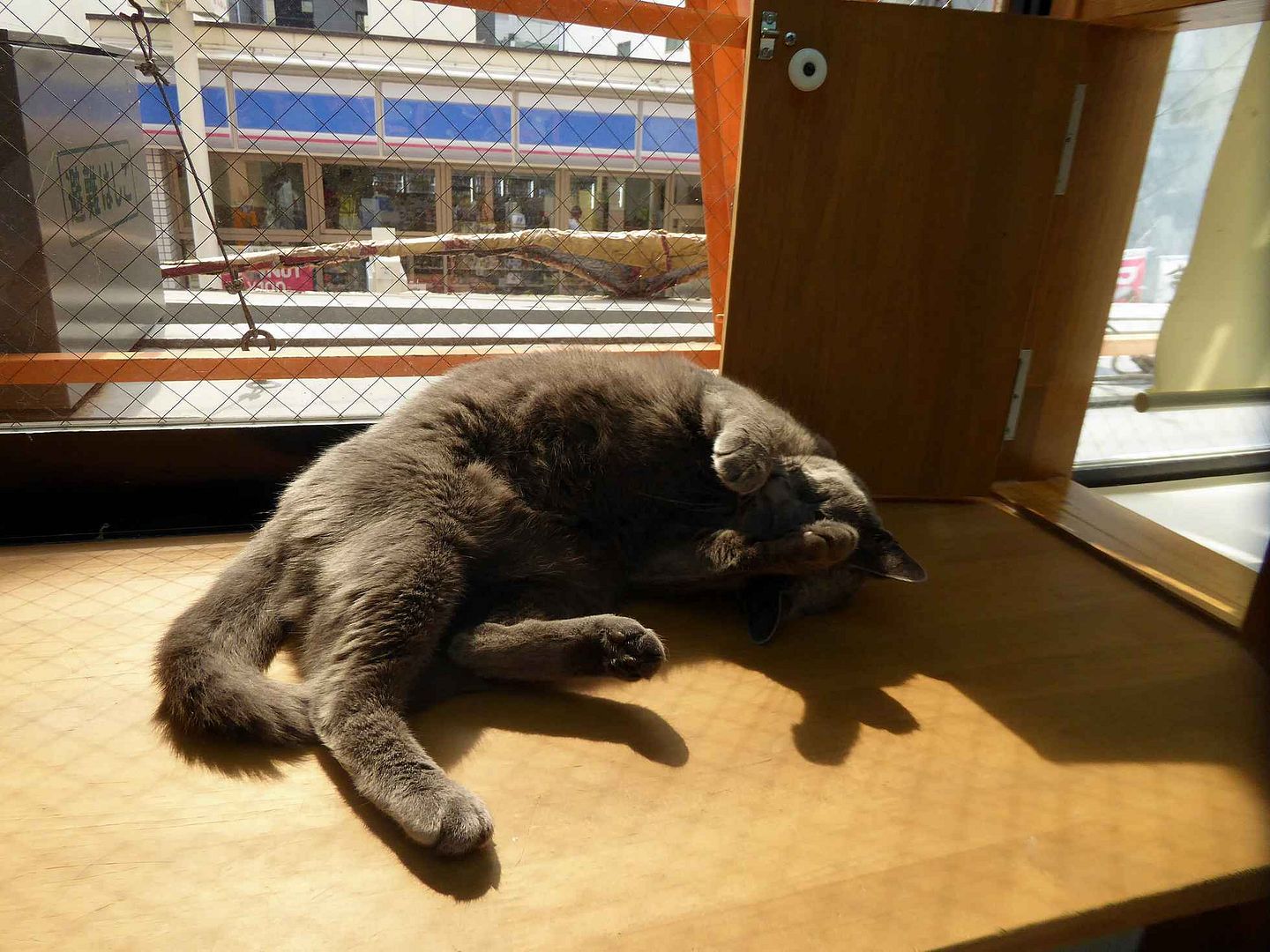 Cat Tail Cafe
Address: 2-10-22 Nishi Shinsaibashi, Chuo-ku | 2F 2nd Tada Bldg., Osaka 542-0086, Osaka Prefecture
Google Map: Cat Tail Cafe
Opening hours: 11am – 8pm