[CLOSED] Bangkok 2016: Talad Rod Fai 3 (Kaset-Nawamin)
Update 2018: This market has been closed permanently!
Yes, following the success of Talad Rod Fai 1 (Srinakarin) and Talad Rod Fai 2 (Ratchada), Talad Rod Fai 3, Train Night Market (Kaset-Nawamin) is up.
P.S. If you go to Talad Rod Fai 3, you should go to Hua Mum Market too as it is a short 10-15mins cab ride away.
For more night markets, refer to my round up list or find them on my Bangkok Google Map.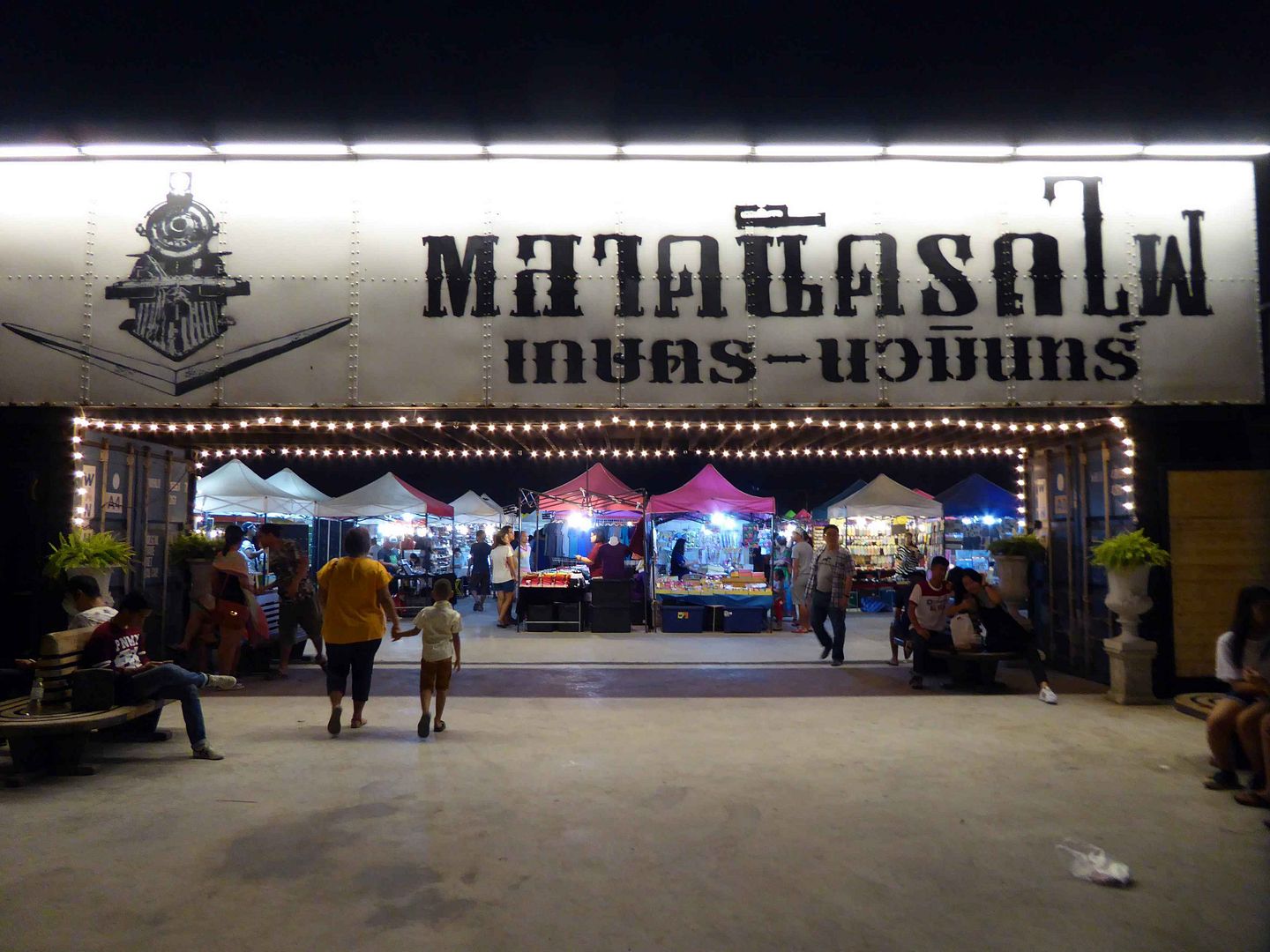 In terms of size, I think the third is between the size of the first and second Train Market.It's not as humongous as the first but not as small as the second Talat Rod Fai. The set-up and layout are similar to the second market, you have eateries/bars fringing the stalls.
In terms of accessibility, it is just as un-accessible as the Srinakarin Talat Rod Fai. From the nearest MRT station (Lat Phrao), you'll need to take a taxi in.
I was there on a Sunday and it wasn't crowded at all. It could be that the next day is a working day or because Talad Rod Fai 3 is not as well known as its other siblings. A good 30% of the stalls were not open too.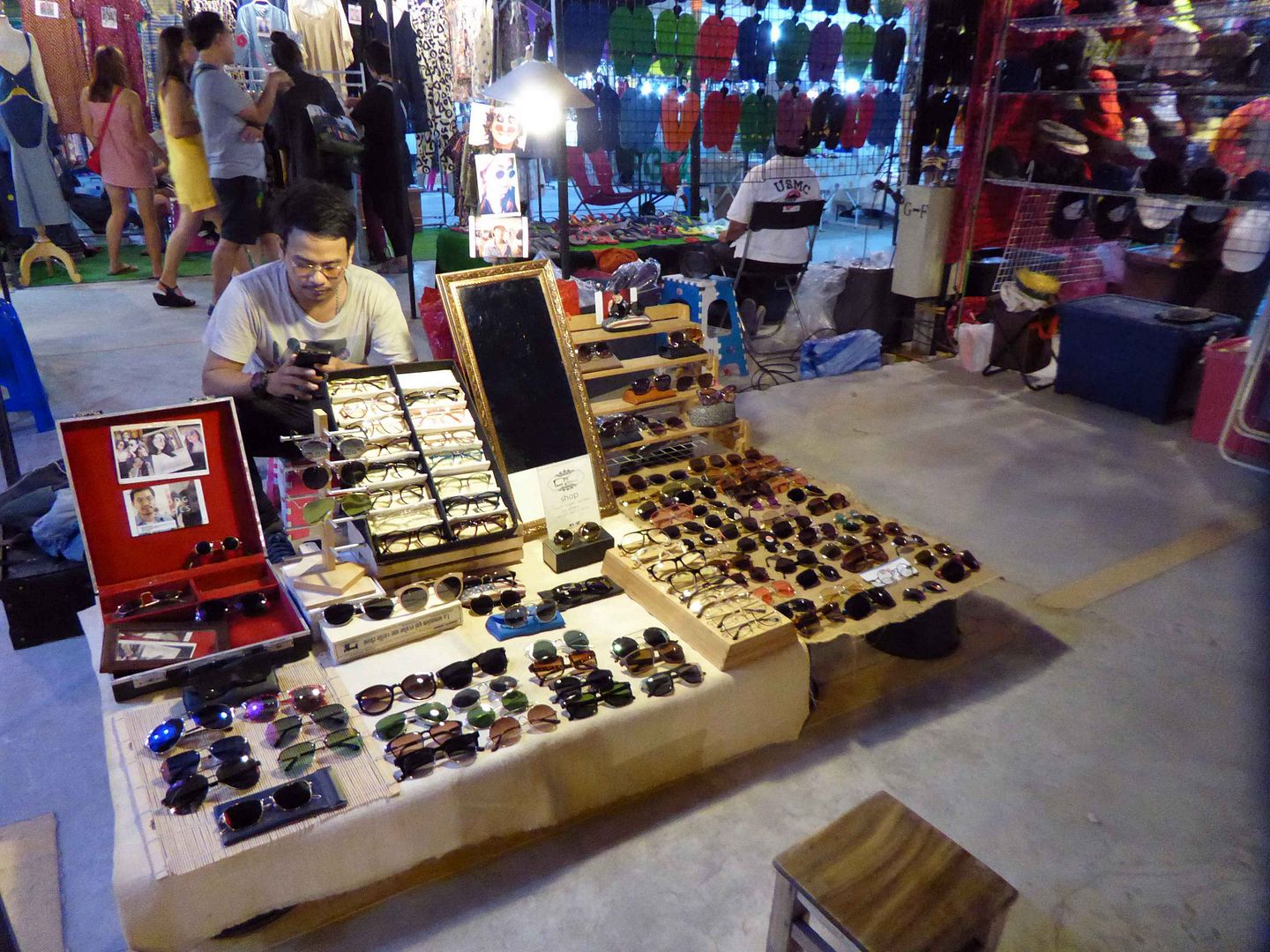 In terms of wares, the stuff here is similar to that of the other two Talad Rod Fai.
Fun fact: I bumped into a vendor that I used to buy umbrellas from at Talad Rod Fai Srinakarin at Kaset-Nawamin.
No pictures but I remember this amazing Ceylon Milk Tea stall. If you spotted it, be sure to get some of those tiny bottles.
It seems like a permanent set up too, there were a lot of bars and restaurants in containers on the peripherals of the market.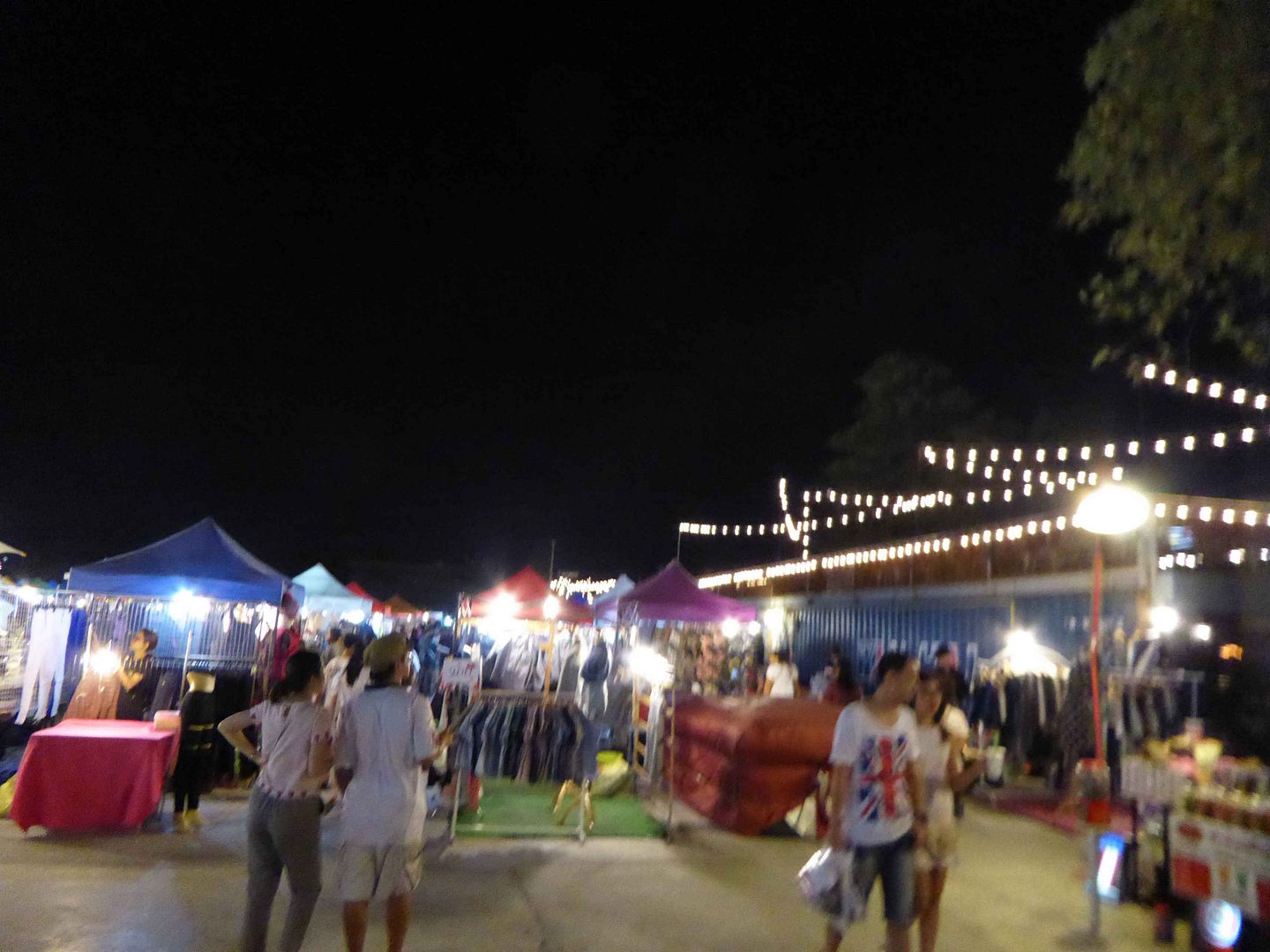 Out of all three Train Markets, I think I enjoyed Kaset-Nawamin the most because of the fewer crowds, more apparel options and Ceylon Milk Tea.
There are two night markets within Kaset-Nawamin area, this and Hua Mum Market. It took about 1.5 hours to finish Talad Rod Fai Kaset-Nawamin on a not-crowded Sunday and I hopped over to Hua Mum Market on a cab.
I don't have an English address for Talat Rod Fai Kaset-Nawamin unfortunately. I took a taxi from Lat Phrao and showed the driver the location on Google Maps. If you search on Google, the exact name is, "Train Night Market Kaset Nawamin".
| | |
| --- | --- |
| Attraction | Talad Rod Fai 3 (Kaset-Nawamin) |
| Address | แยก เกษตร นว มิ นท ร์ รัช ดา รามอินทรา แขวง นวลจันทร์ เขต บึงกุ่ม กรุงเทพมหานคร 10230, ถนน เกษตร-นวมินทร์, แขวง นวมินทร์ เขต บึงกุ่ม, กรุงเทพมหานคร 10230, Thailand |
| Opening hours | Thurs – Sun, 1700 – 0100 |
| How to get there | Taxi from Lat Phrao MRT station, approx 100-150 Baht |
| Google Map | Train Night Market Kaset-Nawamin |