What's in my bag?
I love a tough and hardy bag that lasts me for ages because I cart so much stuff around daily. My grandma gets so annoyed with me because me, being so muddle-headed always leave something behind.
I admit I'm somewhat of a geek. I need my Glee and my books with me all the time!
I present to you, ladies and gentlemen, my "What's in my bag" post: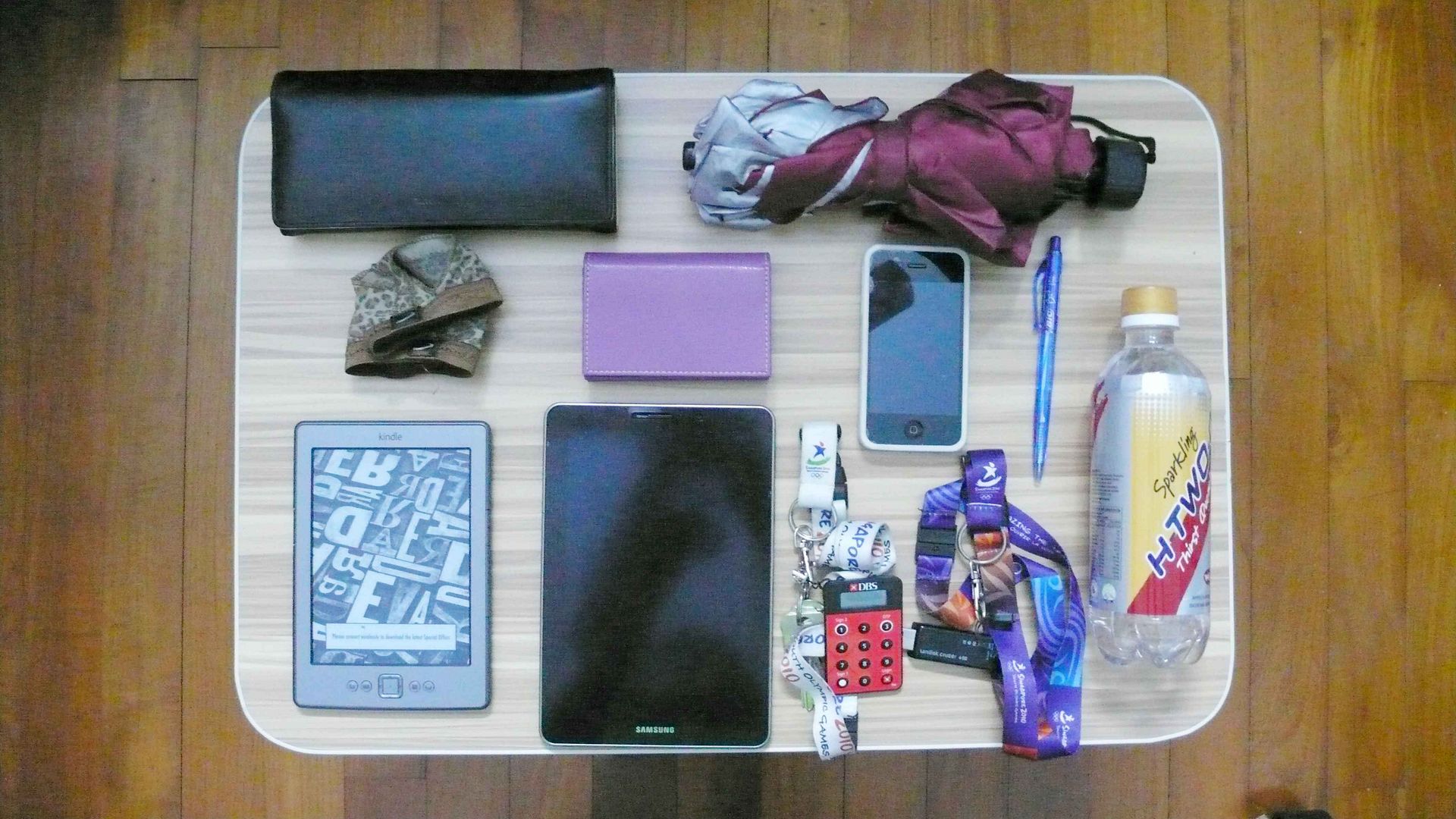 Top row:
1. My wallet, a 21st birthday gift form my JC mates from Kate Spade.
2. My handy trustworthy brolly because my office is a 10-minute non-sheltered walk from any MRT station and the walk home is non-sheltered as well.
Second row:
3. My leopard foot thongs (No funny jokes please colleagues) for jazz/street jazz classes.
4. My name card case, a present from my office's Secret Santa last year.
5. My iPhone baby
6. A ballpoint pen for useful situations
Third row:
7. My Kindle for easy curating of books I'm currently reading. I devour books so fast I used to drive my parents mad when I pack five books for a five day trip. Of course, I finished reading them all.
8. Samsung Tab (24GB memory in total) for the TV shows and movies I'm watching.
9. My YOG lanyard (a gift from my big boss during my internship with YOG) of keys and iBank device.
10. My YOG lanyard (also a gift) for thumb drive in case I need it for documents transfer at meetings.
11. A bottle for dance classes. I keep losing water bottles and forgetting to bring them out in the first place, I just gave up on the permanent ones.
12. My make up kit which is not captured because I left them in office