Singapore Dance Delight Vol. 5 Prelims Part 1
I've been following Singapore Dance Delight (SDD) since the very first edition when Joyce And The Boys won the very first SDD five years ago.
Back then, you can see how different the dance scene was five years ago and how we have progressed on! P.S. Check out the dance costumes and stage size.
Pictures courtesy of F&N Facebook Page.
 Fast forward 4 years later, I have the good fortune to be invited by F&N and Omy.sg to cover SDD as a blogger! I don't hide that I'm a PR girl by day (you can Google/LinkedIn me quite easily) so it was a refreshing experience to be hosted as media instead of hosting people. All I can say is: It is REALLY different from the other side.
Here's an infographic I created with the help of Easel.ly for the back story on SDD.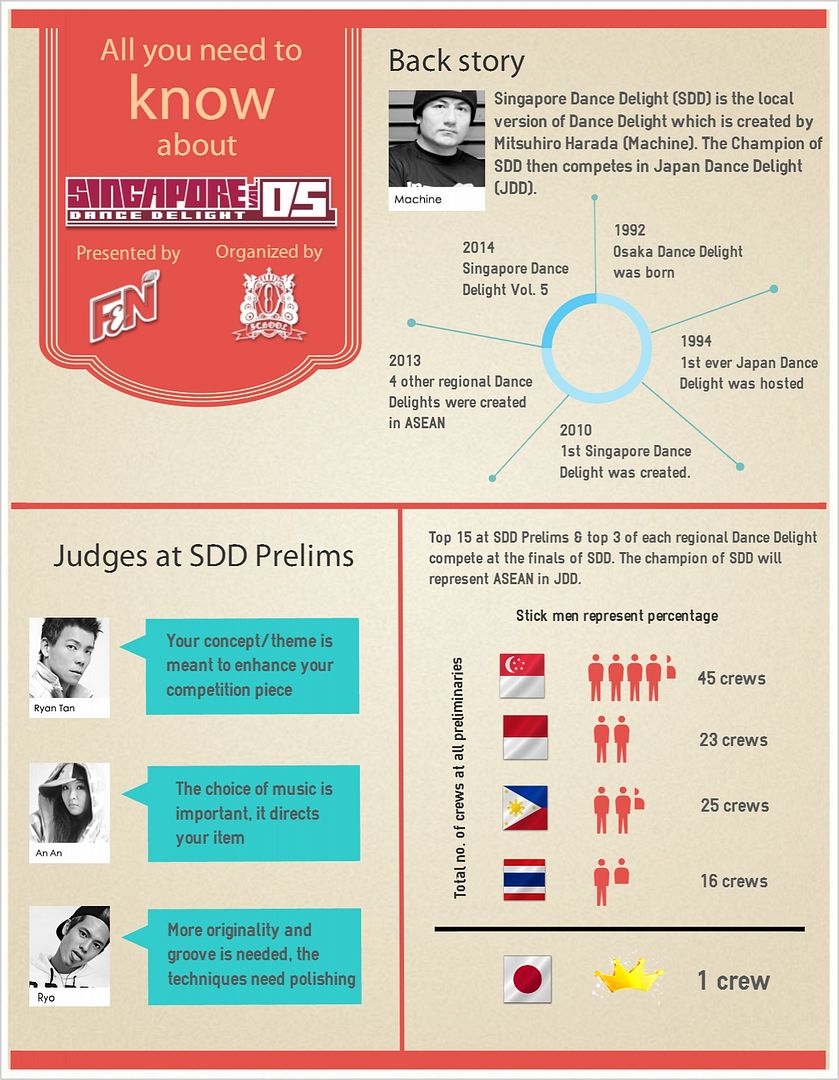 *Images used from dancedelight.sg 
Things changed a little since last year. From SDD Vol 4, regional dance delights were hosted. The top 3 crews at Regionals (Indonesia, Philippines, & Thailand) were funnelled to SDD finals along with SDD prelims finalists. Essentially SDD is the "hub" for ASEAN. For SDD Vol. 5, the same concept is happening with the exception of no Vietnam regionals.
SDD Prelims were held at Vivocity Amphitheatre this year. Only 800 audience were allowed entrance so I heard queues started way early in the morning. Somehow, I think dancers are probably the only people who don't complain about queuing to watch dance competitions.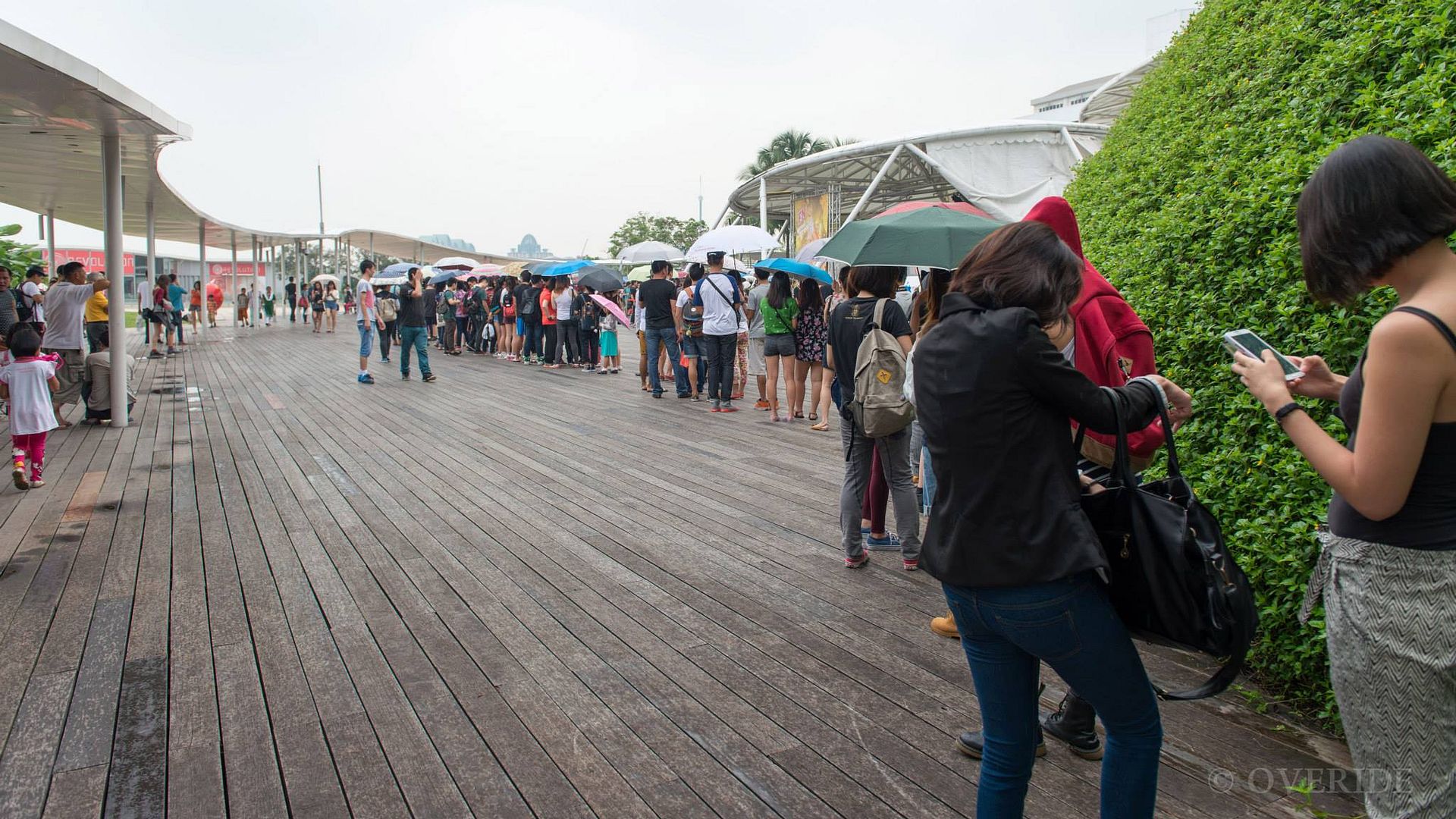 Every year when I watch SDD, I think it's always amazing to see local talent. Sometimes we forget how fortunate we are in Singapore to have so many competitions, it's through these platforms the dance standard gets pushed higher. Thank you F&N for presenting & Oschool for organising SDD!
Tickets for the finals are on sale now online: At this link.
Date: 10 May 2014
Time: 7 – 10pm
Venue: Kallang Theatre
Tickets price: $20/$15 (Free seating)
Last year, the organisers gave out colour-coded wristbands which are your batch's entry. Not too sure if this will be the system again but it means GO EARLY!
I'll be Tweeting and Instagram-ing SDD updates via Dance Lah so follow for real-time updates!
Twitter: instagram.com/dancelah
Instagram: instagram.com/dancelah
For the latest information on SDD, follow F&N too!
Facebook: http://www.facebook.com/FnNFuN
Twitter: http://www.twitter.com/FnNFuN
Photographs are used with permission from Overide Photography. Please check out the Facebook Page for more pictures!
I was not paid to blog about Singapore Dance Delight Vol 5. This series is an invitation by Omy.sg to blog about this dance competition as a blog challenge. Two bloggers will win a sponsored trip to Japan which includes: flight, 3 nights accommodation and entry to Japan Dance Delight.