Singapore Dance Delight Vol. 5 Prelims Part 2
So if I could sum up my thoughts on the finalists based on SDD prelims this year:

Single gender crews seem to be the norm this year, we're seeing a lot of all-guys or all-girls crew in the finals. I feel that it makes sense to me as well, how a guy move is very different from a girl.
Crews are putting in more effort into costumes! It's more common to see a crew dressed in the same clothing from top to bottom (including shoes). And no – I didn't peek at anything inside but I could ask…
Themed/conceptualised items are the in thing now – Amberria brought across this "royal" image, Sevengers were some sort of broadway. How can I forget Rivals to Brothers?
The girl power seems weaker as compared to last year. Of course last year we had hot favourites G'De Rellas and Bla.Que.Neez. In Vol. 5, the men are killing it.
It's all about hip hop and swag. Did anyone even remember Vol 4 champions, Megamint were a jazz/hip hop fusion duo?
To recap, these are the 15 finalists that you'll see on 10 May!
They are (from left to right)
Top row: Limited Edition, MarWins, Elders,
Second row: Freekzy Bots, A.O.C, BustaSoulz,
Third row: The Gentlemen Collective, WhateverWerkz, Pinoy Hip Hop
Fourth row: Sevengers LegitX, Amberria,
Fifth row: Roosevelt, FIX, Flair Origins
The judge's line-up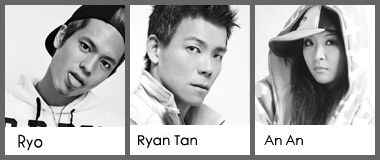 An An
Part of Da Street Soulz (champ of SDD Vol. 3) and represented SG in JDD in 2012. An An was also selected by famous Japanese producers – Wrecking Crew Orchestra – to be part of a dance ensemble for FAKEST 2011 in Tokyo and Osaka. Also, Ocrew and Oschool instructor.
It is important to make the right choice of music. You can't just flip through your playlist and select the music you like. The music has to direct your competition piece.
Don't cramp too many styles within your piece. It's like putting through the judges through mood swings.
Don't be afraid to use the two weeks to make changes to your routine.
Ryo
Of Beat Buddy Boi fame – one of the most famous Japanese Hip Hop crews around! Beat Buddy Boi won the actual JDD Vol. 18 in 2011.
Good performance and energy from all dancers overall, however, the dancing and technique need to be polished further.
Needs more originality and groove.
Ryan
One of the most respected pioneers of the local dance scene! I've taken his classes before, he is an amazing instructor too. Creative Director of Oschool and the man behind so many varsity and Oschool productions.
There is a big difference between a competition and concert item. You cannot be entertaining but without dance skills. Ryan mentioned that with certain crews humorous actions, it looked like only the crew's fans/friends were cheering. The idea is to make the audience who don't know you laugh.
Costumes need to make sense. He used a particular analogy – it doesn't make sense for a crew to wear kimonos if only one song is Japanese.
Again back to music, the songs chose need to fit the crew's styles and direction.
Ryan stressed the importance of dance skills. If a concept/theme is used, the concept/theme is meant to enhance the item. The crew ultimately still got to dance well. I feel that sometimes, it's so easy to get carried away and indulge in the concept. After all, it is Singapore DANCE delight.
Lastly, Ryan brought up a very good point about emotions. It's so easy to portray emotions using faces but he threw a challenge to the competitors – try emoting via your actions and movements.
Indeed, actions speak louder than words. A friend of mine also said if a dancer can't even get the dancing right, how do you then perform?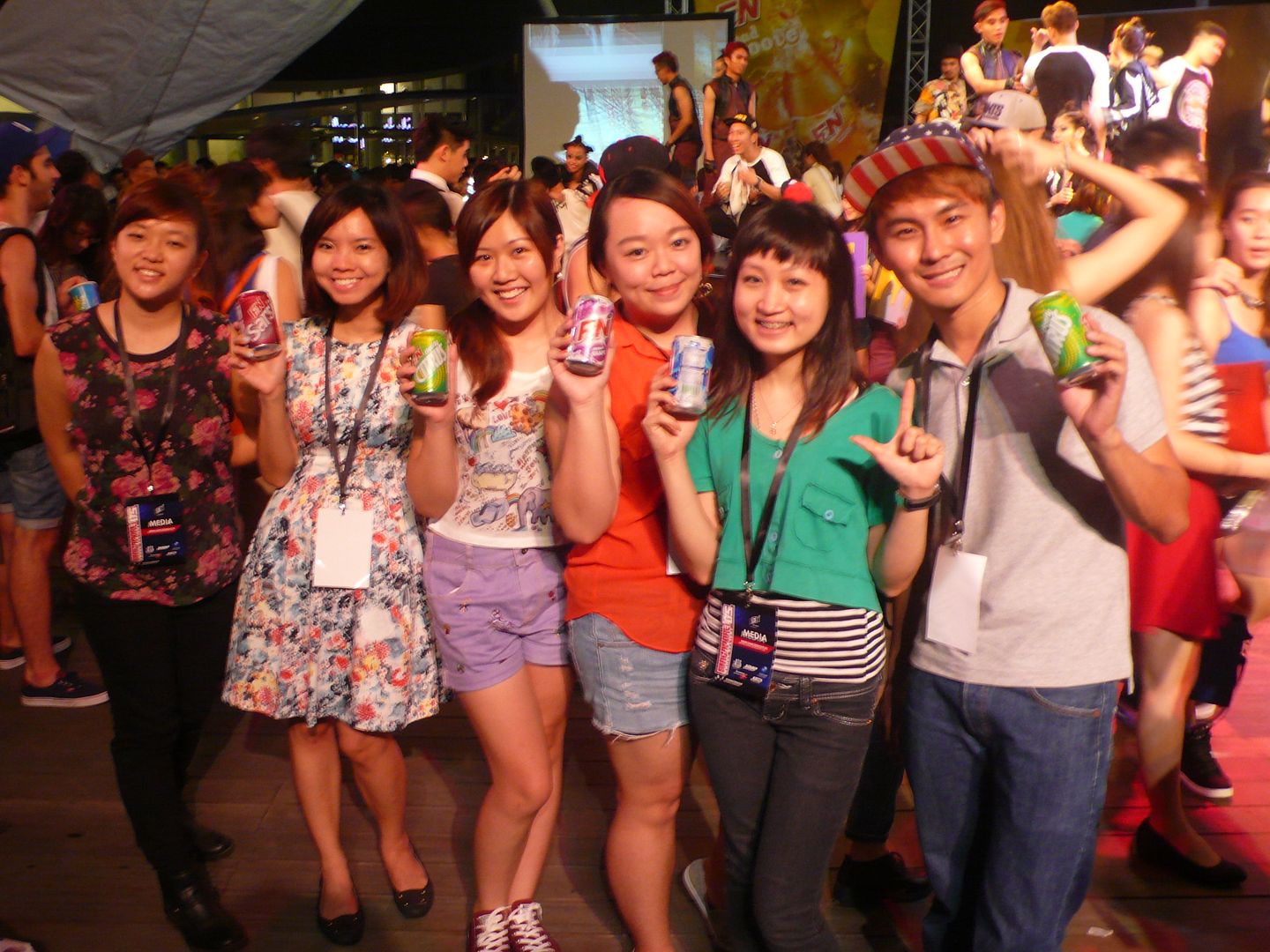 This year, F&N created the F&N Groove Nation 2014 App on F&N's Facebook Page. They enlisted DJ pSyk (aka Ben) to create the Singapore Dance Anthem. Tosh Zhang (of Ah Boys to Men – he used to be part of Radical Forze (a bboy crew btw), Fredy Kosman (Ocrew and Oschool instructor) and Terence Then (of Joyce & The Boys – SDD Vol 1 & 2 champ and Wah! Banana) choreographed the steps.
You can send in your video and your video will be screened at SDD finals.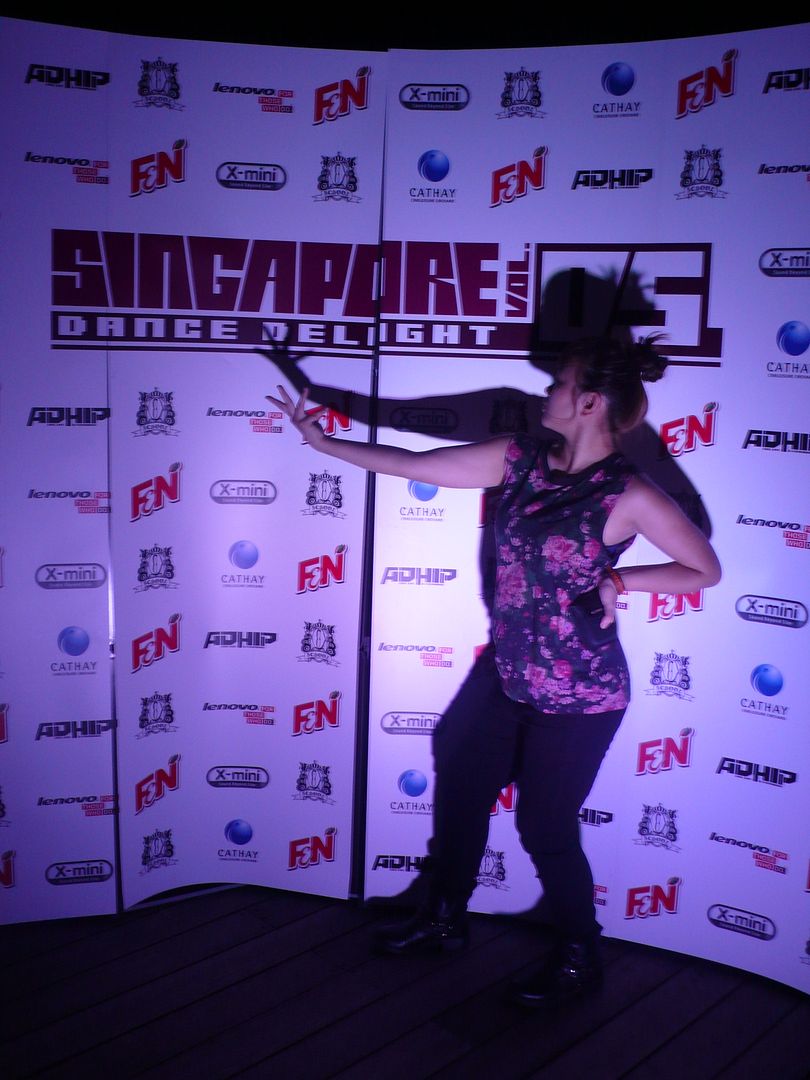 Tickets for the finals are on sale now online: At this link.
Date: 10 May 2014
Time: 7 – 10pm
Venue: Kallang Theatre
Tickets price: $20/$15 (Free seating)
Last year, the organisers gave out colour-coded wristbands which are your batch's entry. Not too sure if this will be the system again but it means GO EARLY!
I'll be tweeting and instagram-ing SDD updates via Dance Lah so follow for real-time updates!
Twitter: instagram.com/dancelah
Instagram: instagram.com/dancelah
For the latest information on SDD, follow F&N too!
Facebook: http://www.facebook.com/FnNFuN
Twitter: http://www.twitter.com/FnNFuN
Photographs are used with permission from Overide Photography. Please check out the Facebook Page for more pictures!
I was not paid to blog about Singapore Dance Delight Vol 5. This series is an invitation by Omy.sg to blog about this dance competition as a blog challenge. Two bloggers will win a sponsored trip to Japan which includes: flight, 3 nights accommodation and entry to Japan Dance Delight.