Singapore Dance Delight Vol 5: Finals (Part 2)
Part 2 of SDD Finals
Judge's line-up
Here's a quick introduction to the judges and their comments on SDD Finals.
Ryan Tan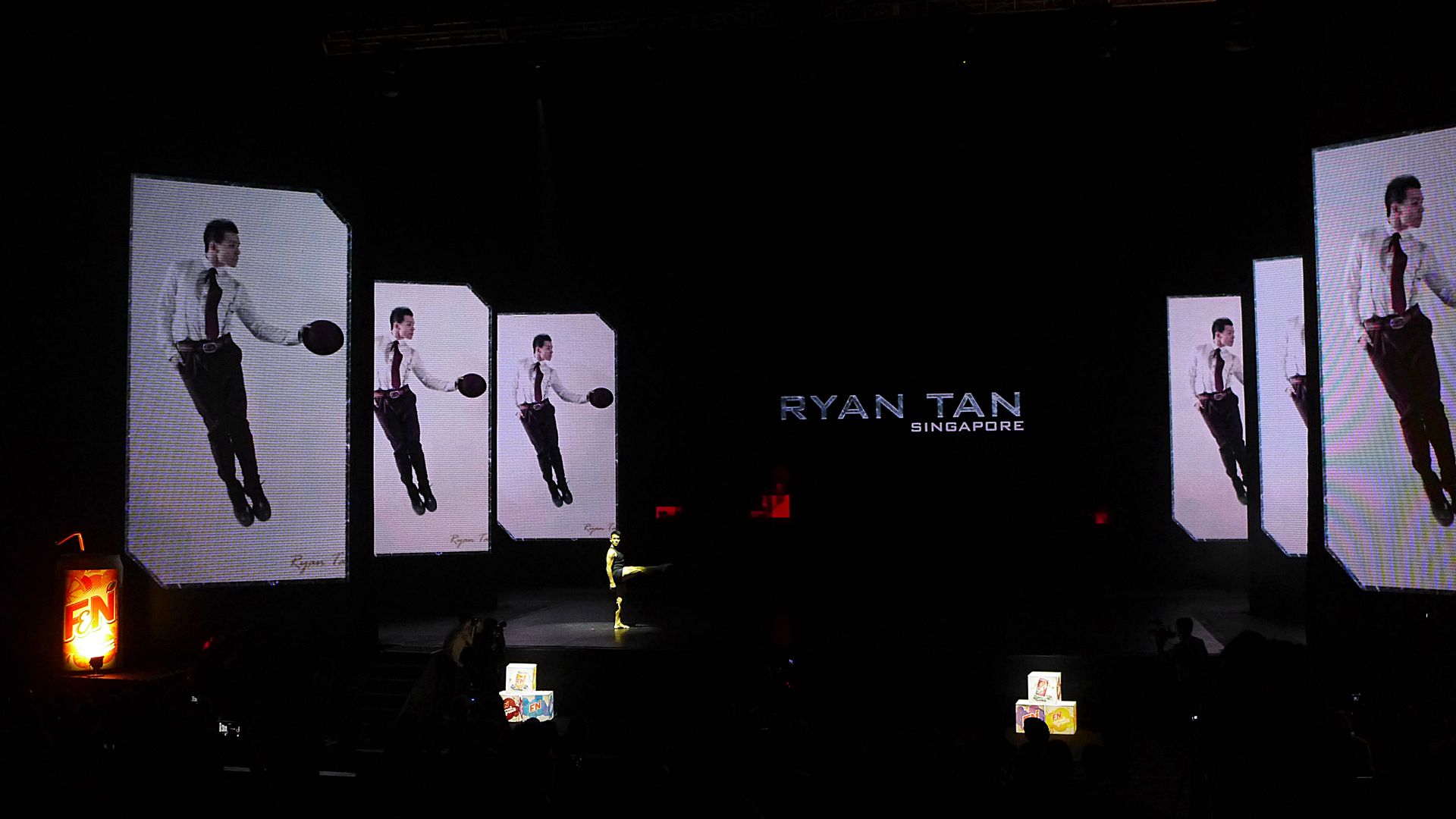 One of the most respected pioneers of the local dance scene! Creative Director of Oschool and the man behind so many varsity and Oschool productions.
Don't put on a concept around your item and forget about dancing altogether
While concepts/ideas are entertaining, the judges want to see the crew's dancing
Shaun Evaristo
One of the most well-known choreographers in the entertainment scene. Some of his choreography includes: Taeyang's Wedding Dress and Justin Bieber's Believe World Tour. He's also the founder of Movement Lifestyle – a choreographer management company/studio.
Henry Link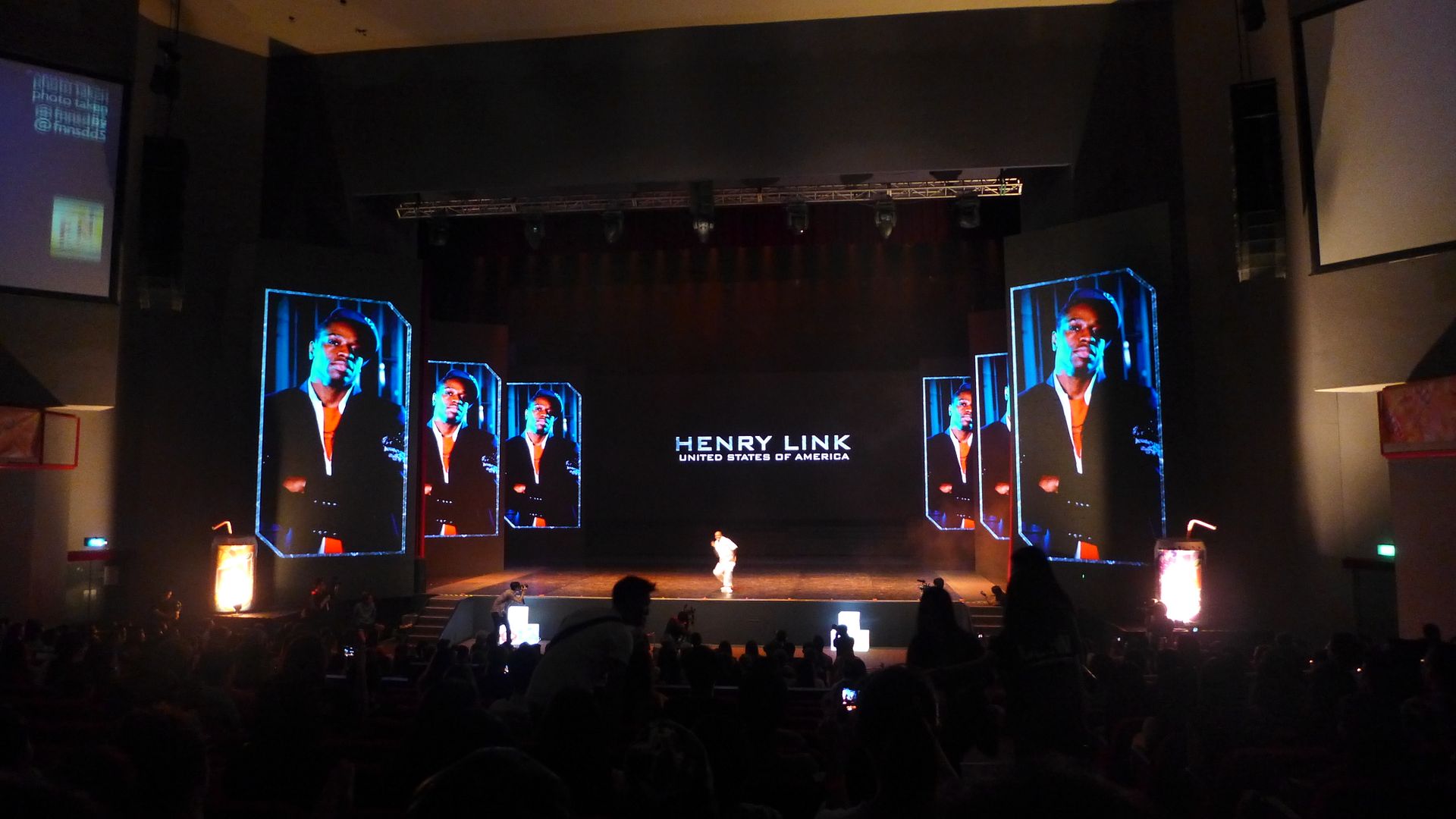 One of the pioneers/granddaddy in the Hip Hop scene. He was the founder of Elite Force Crew (of New York)  – which was one of the first crews to start dancing on tv/shows, hence, spreading the movement and culture globally.
Good concepts and dance crews
Great to see how the dance community has grown over the years
Don't dance to be famous, dance because you love the craft
Acky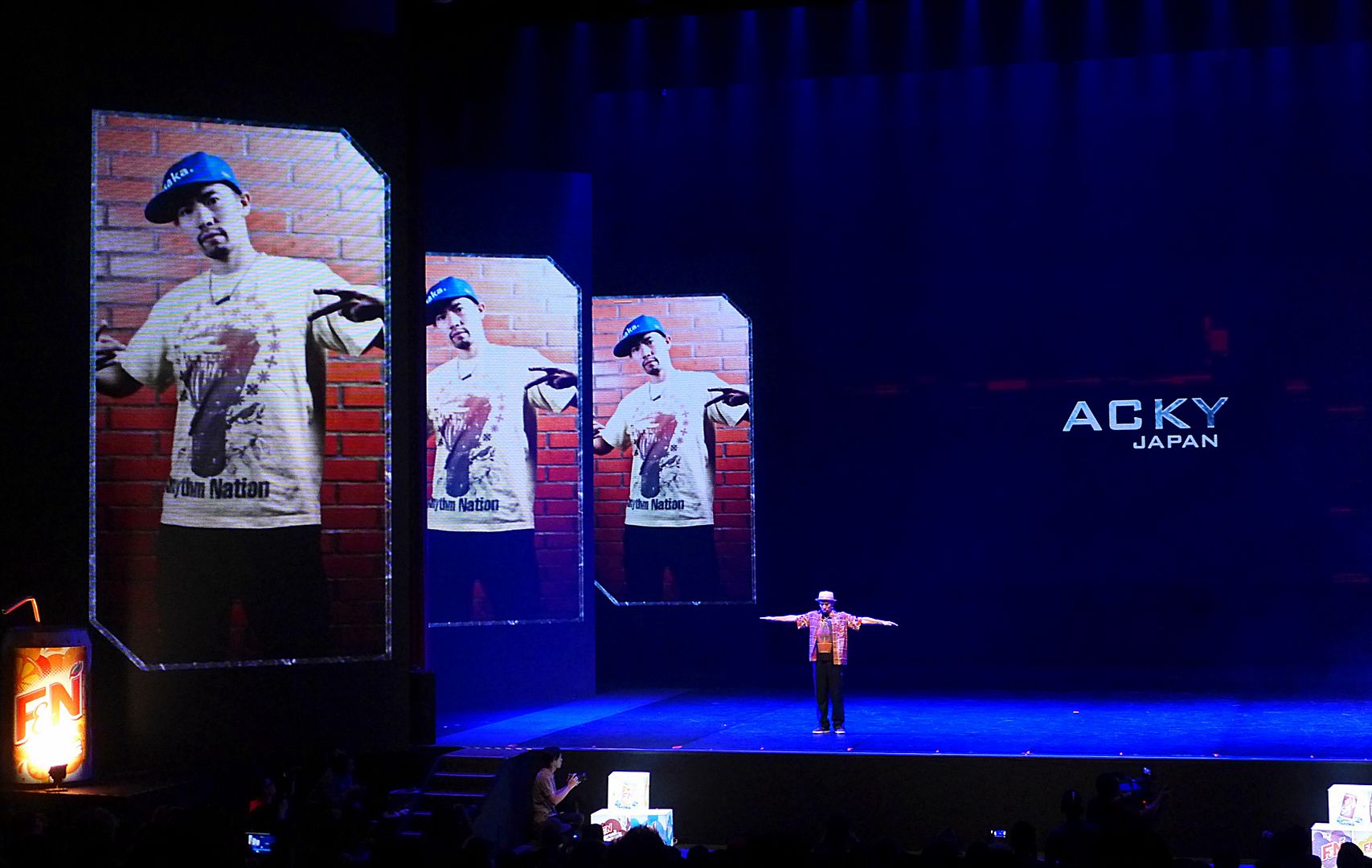 Lauded as one of the world's best popper. His crews have won three instalments of Japan Dance Delight in 1998 (Vol.5), 2002 (Vol.9) and 2013 (Vol.20).
The SG dance scene has levelled up since his last visit in SDD Vol 1.
Important to have good dance skills and techniques because it is a dance contest
Dominique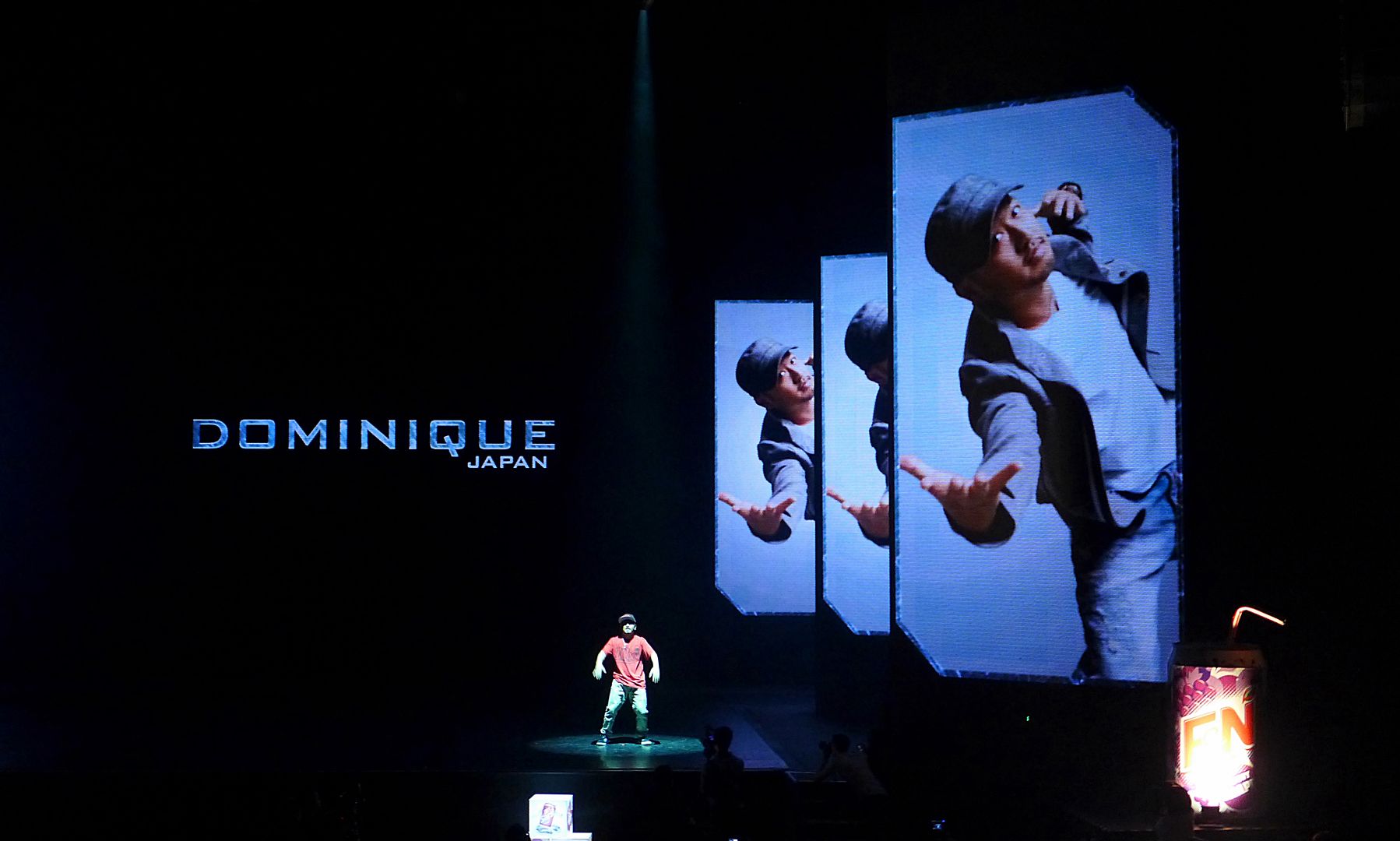 Member of Wrecking Crew Orchestra – if I can say – one of the dopest Japanese crews around. They're the crew which came up with the LED dance performance: YouTube
Good effort all around
His most importance judging criteria is: the dancing has to be good.
---
I think the general consensus this year is: "Save the flashy bits and get down to dancing".
And so, the winners are…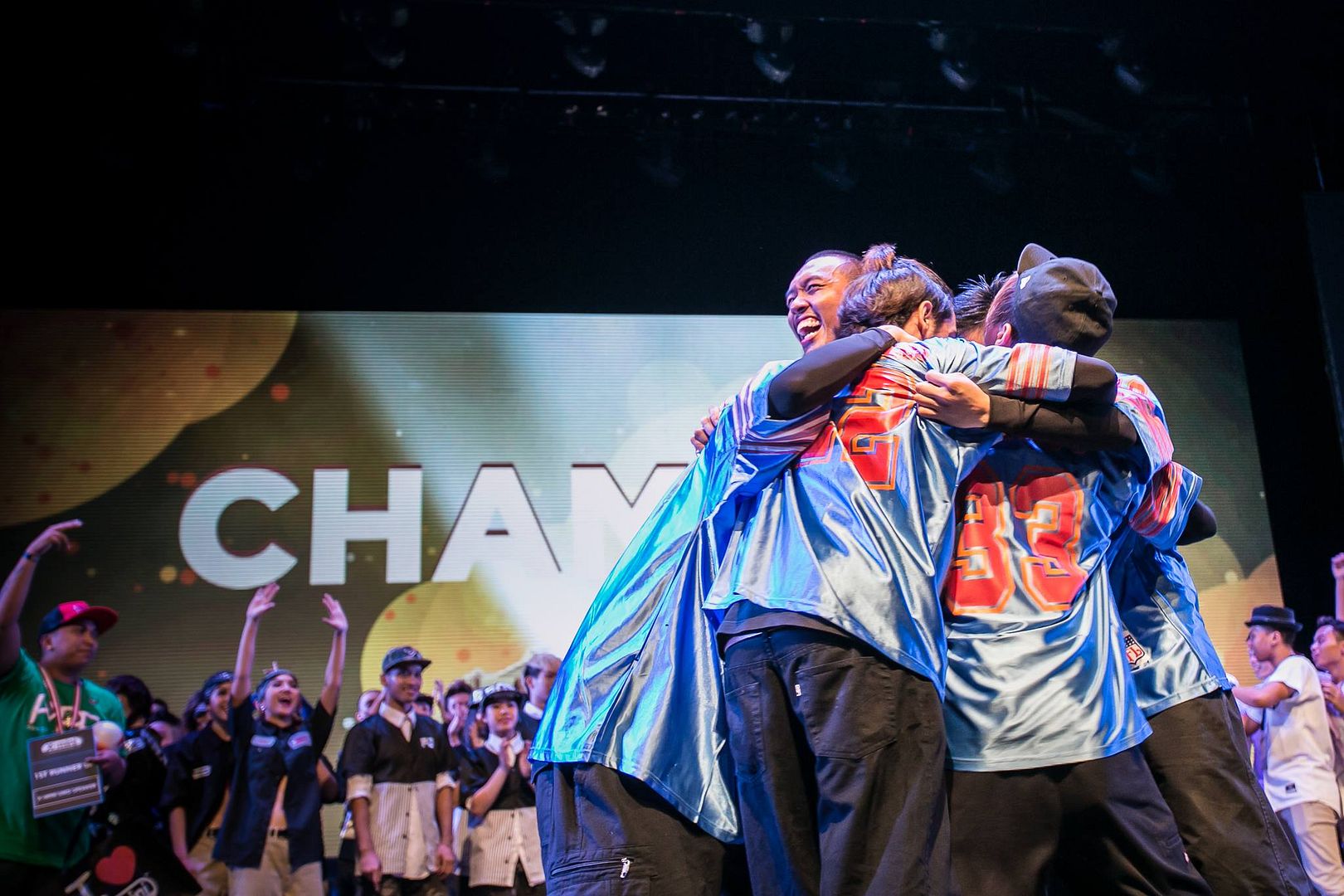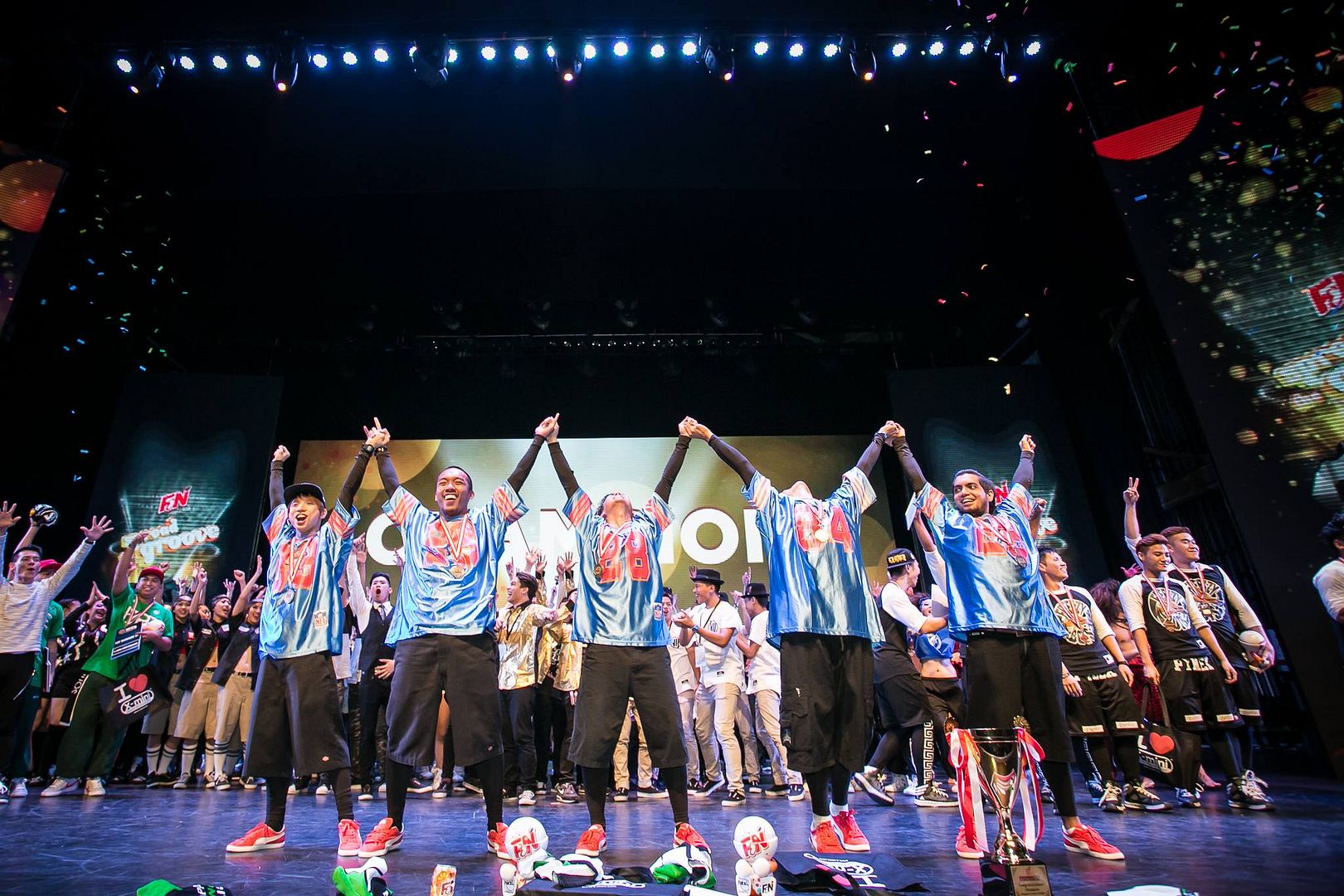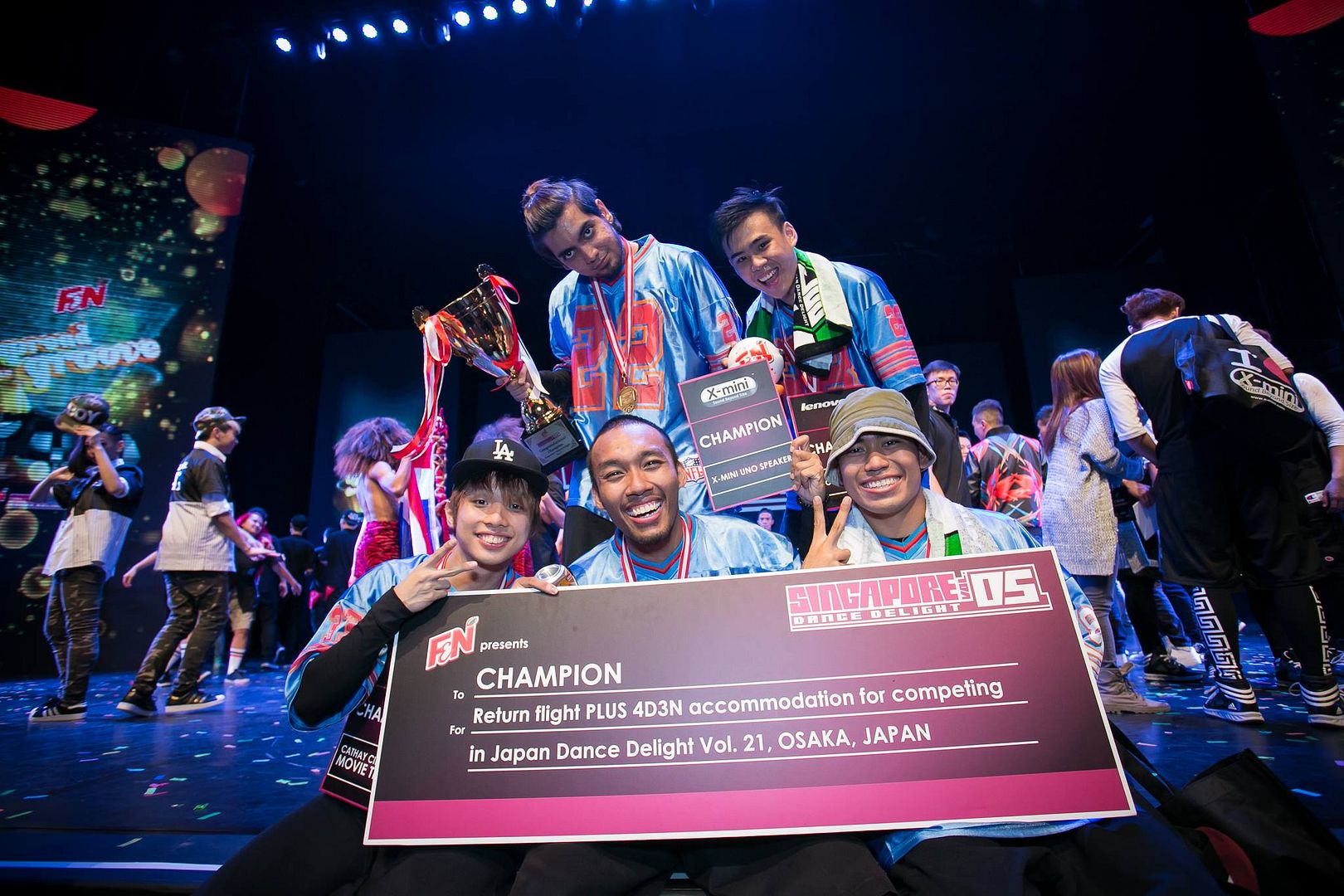 Congratulations to Flair Origins! They've been around the scene for the longest time (7 years maybe?) and I really admire their crew for sticking around so long. Individually, they are all fantastic and strong dancers (especially in freestyle) and are frequent faces in the battles. They're true advocates of the local dance scene too, in fact, I heard they're going on on tour to 8 countries to give workshops.
I'm sure they will do Lion City proud.
They win:
4D3N sponsored trip to Japan Dance Delight Vol. 21, Osaka Japan by F&N Sparkling Drinks
X-Mini UNO Speaker
Cathay Cineleisure Movie Tickets
Lenovo Yoga Tablet
O School $1000 CASH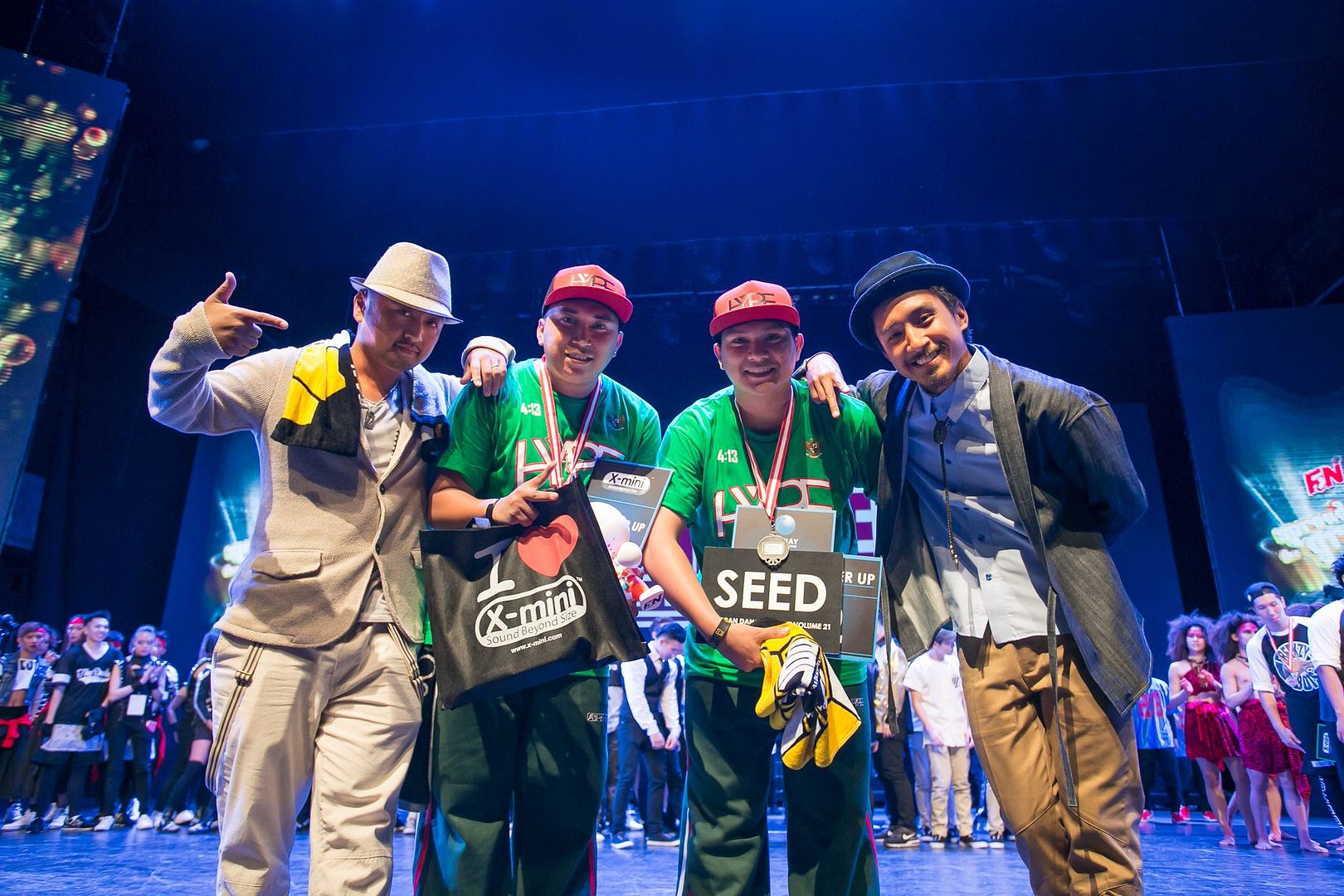 In second place: 4:13 (Four Thirteen) from Indonesia. The crew will be seeded in JDD. The prizes include:
X-Mini UNO Speaker
Cathay Cineleisure Movie Tickets
 O School $800 CASH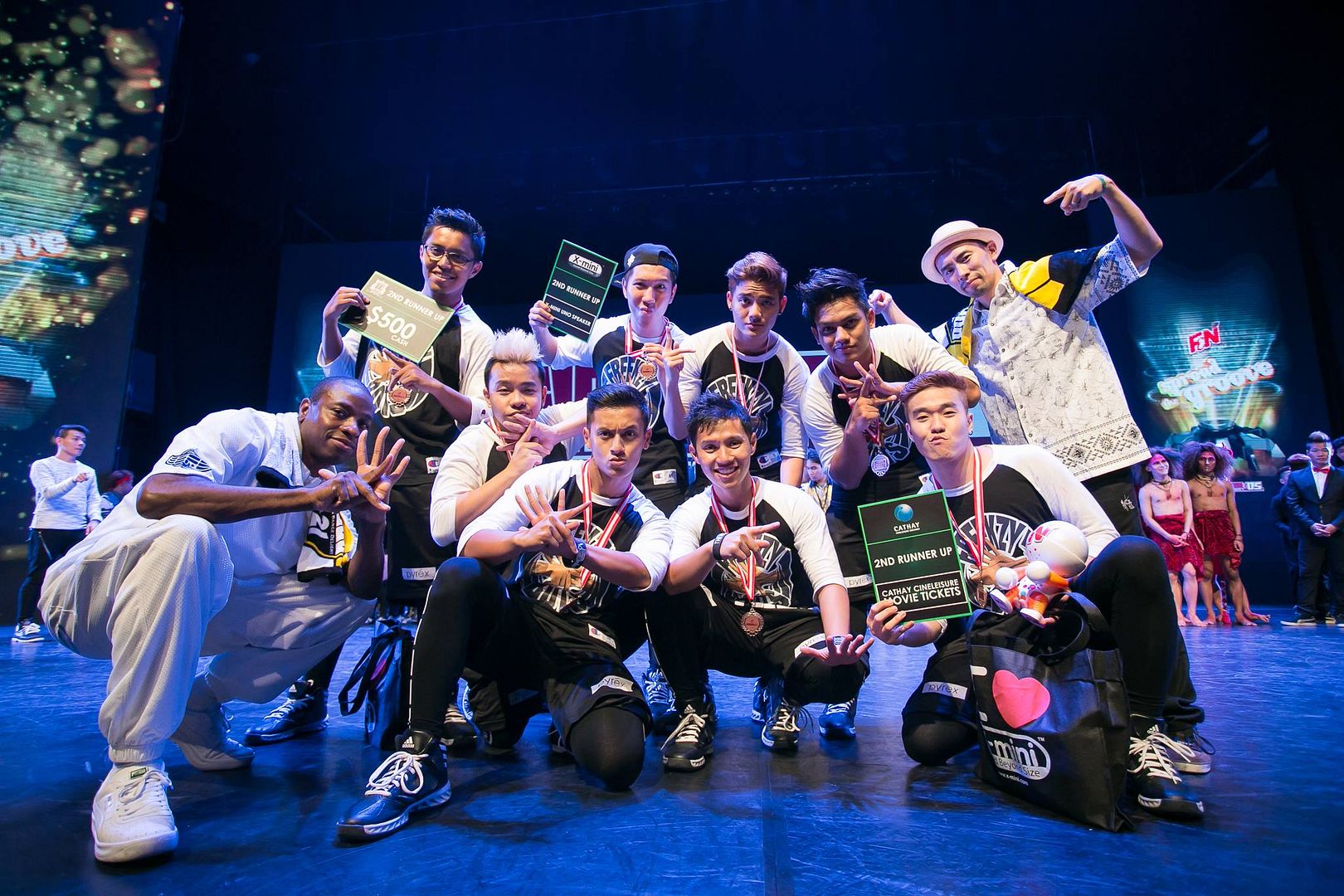 Freekzy Bots rounded up third place with:
X-Mini UNO Speaker
Cathay Cineleisure Movie Tickets
O School $500 CASH

---
Congratulations to all the finalists and winners at Singapore Dance Delight. Big thanks to F&N for presenting and Oschool for organising SDD each year. With every SDD, the standard of the local dance scene keeps getting pushed up!
*Stage pictures are used with permission from
Thomas Tan Photography
. Kindly do not use his images without his explicit permission.*