Kuta, Bali: Odyssey Surf School Part Two
Continuation from Part One.
(P.S. Part Three will consist of more surf pictures and video)
Once you're ready, you head to the beach for your lesson! Each group usually has three to four students and they'll try to group you according to the number of lessons you had.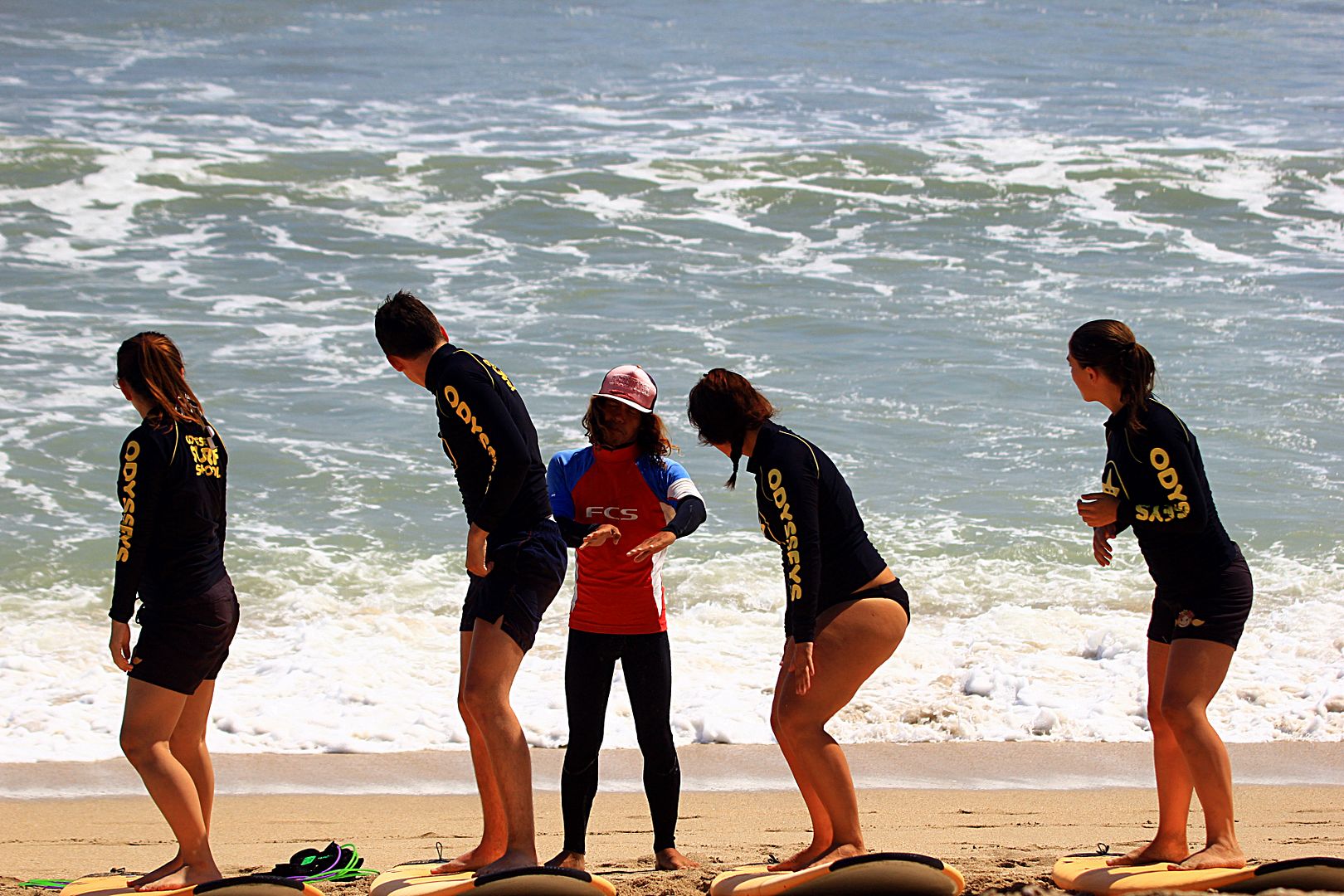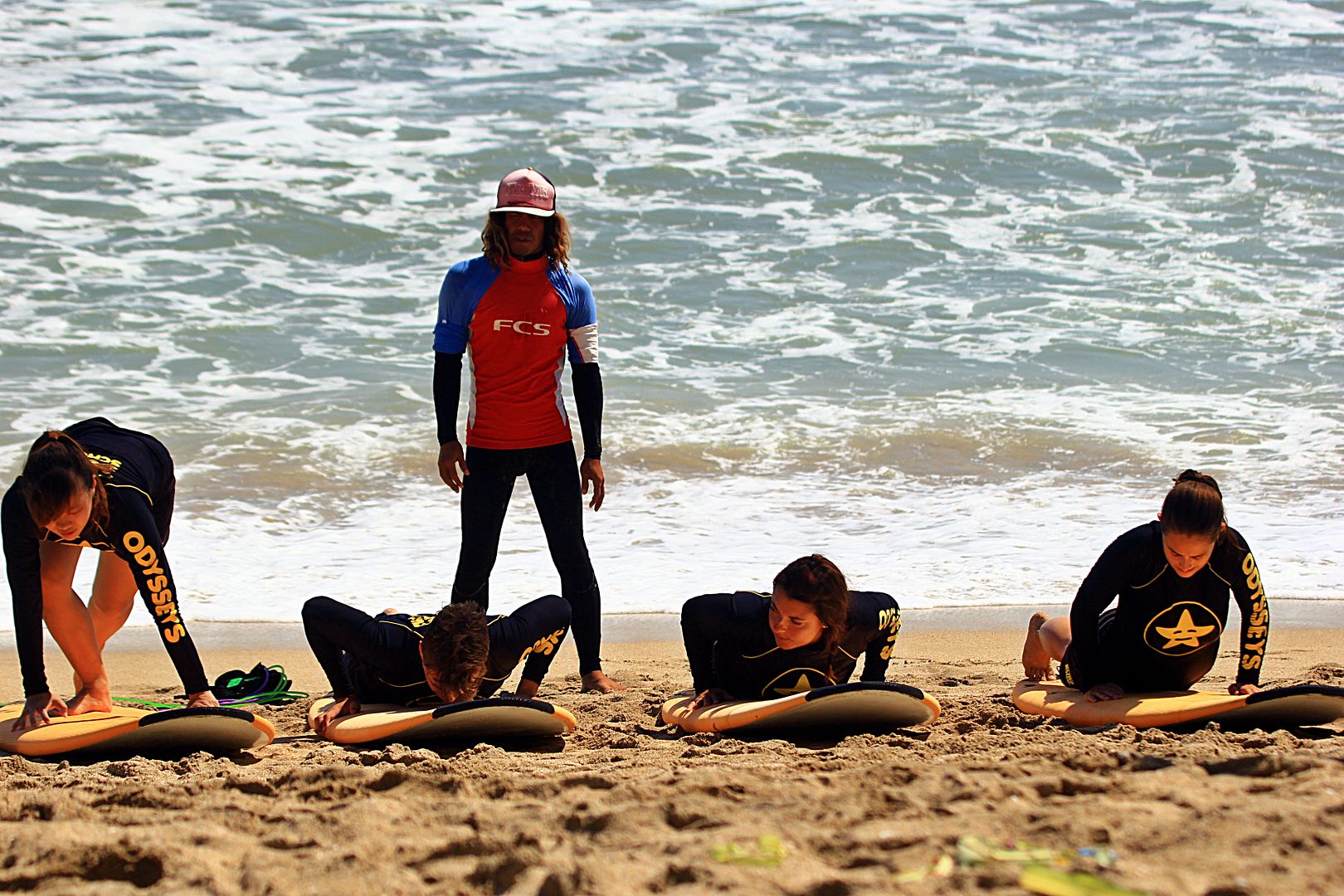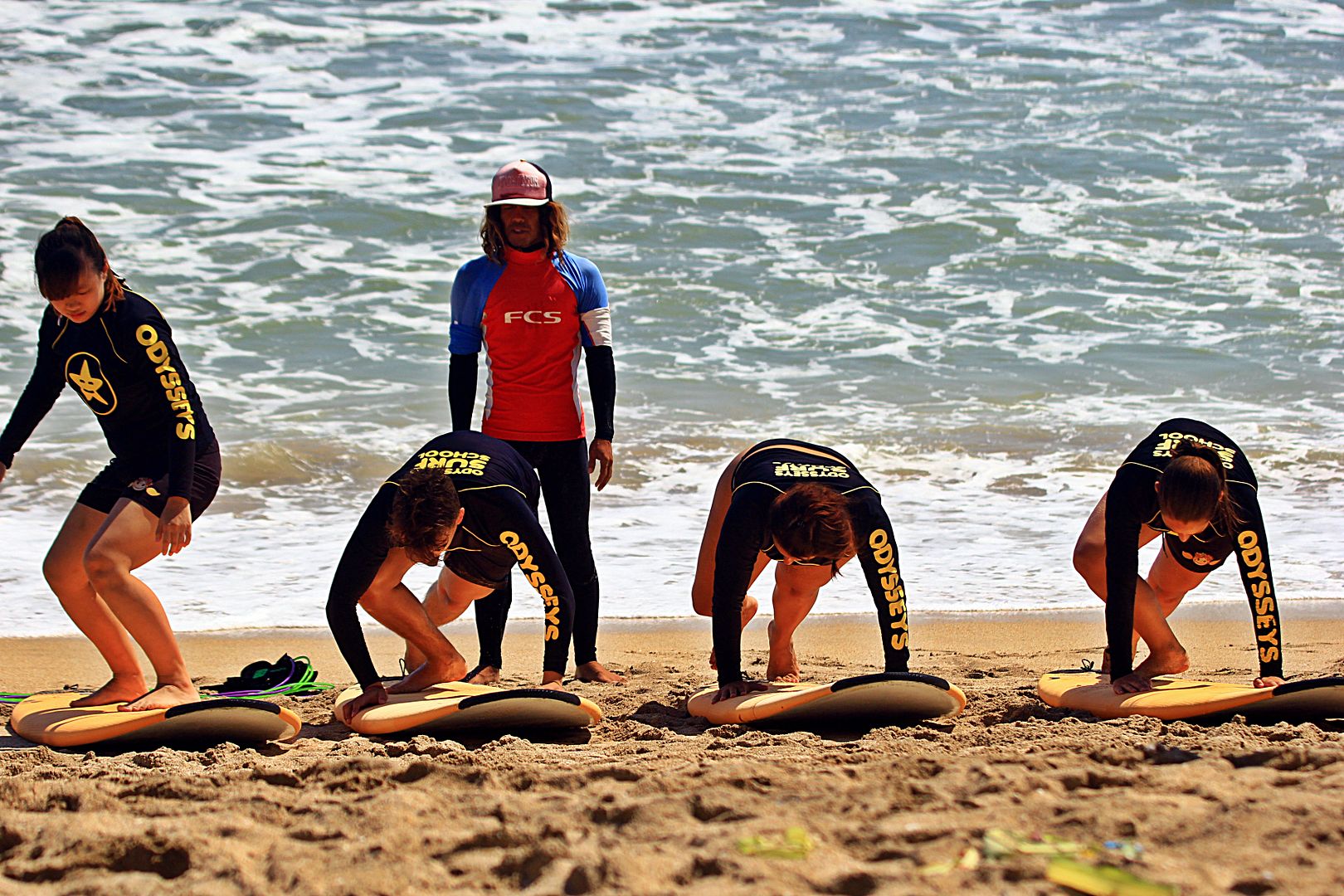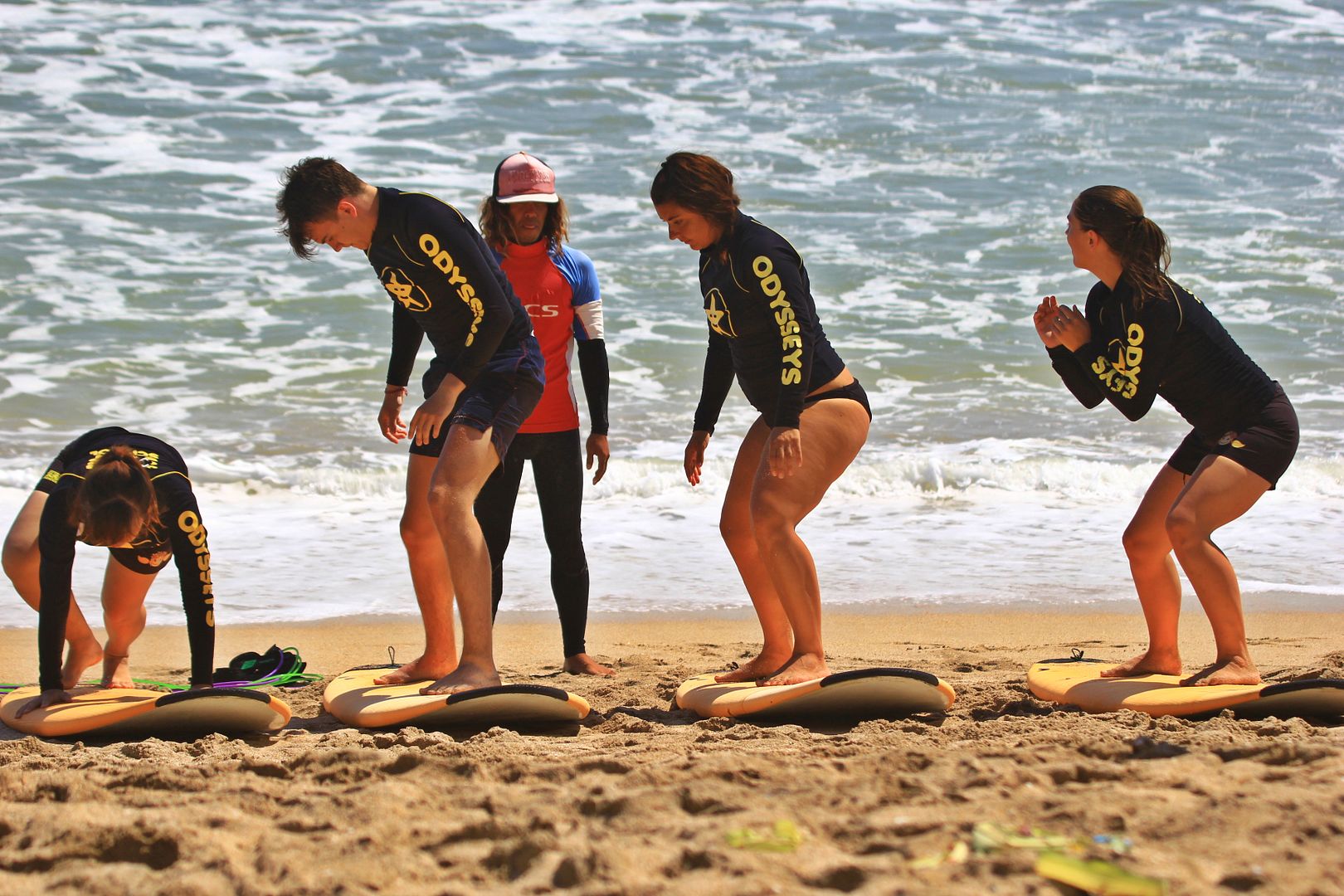 You'll head out to the waves and your instructor will help you catch the waves by pushing your board (with you on it) onto the wave. It's a round robin process, so once you caught the wave or proceed to get wiped out, you head back to your instructor.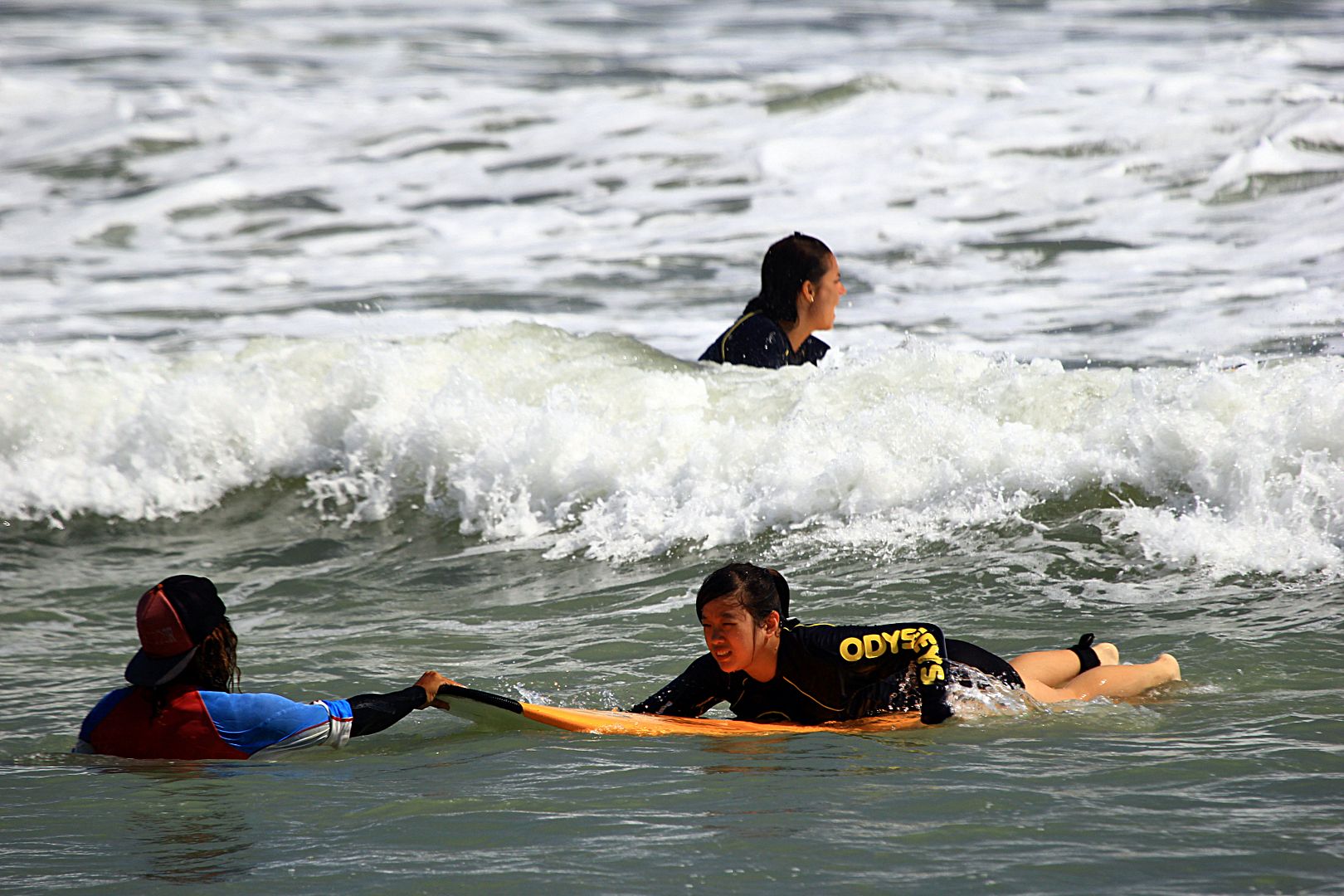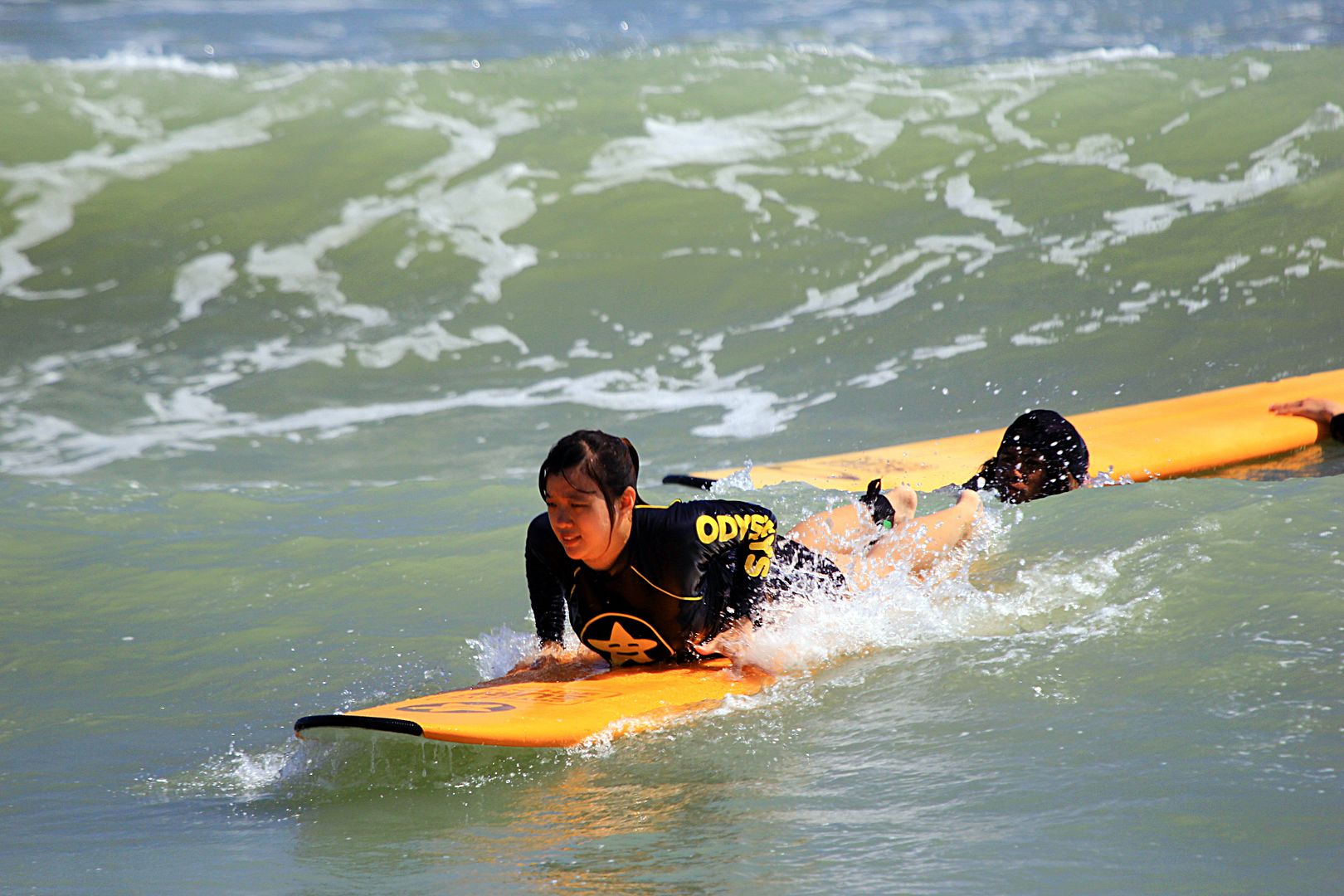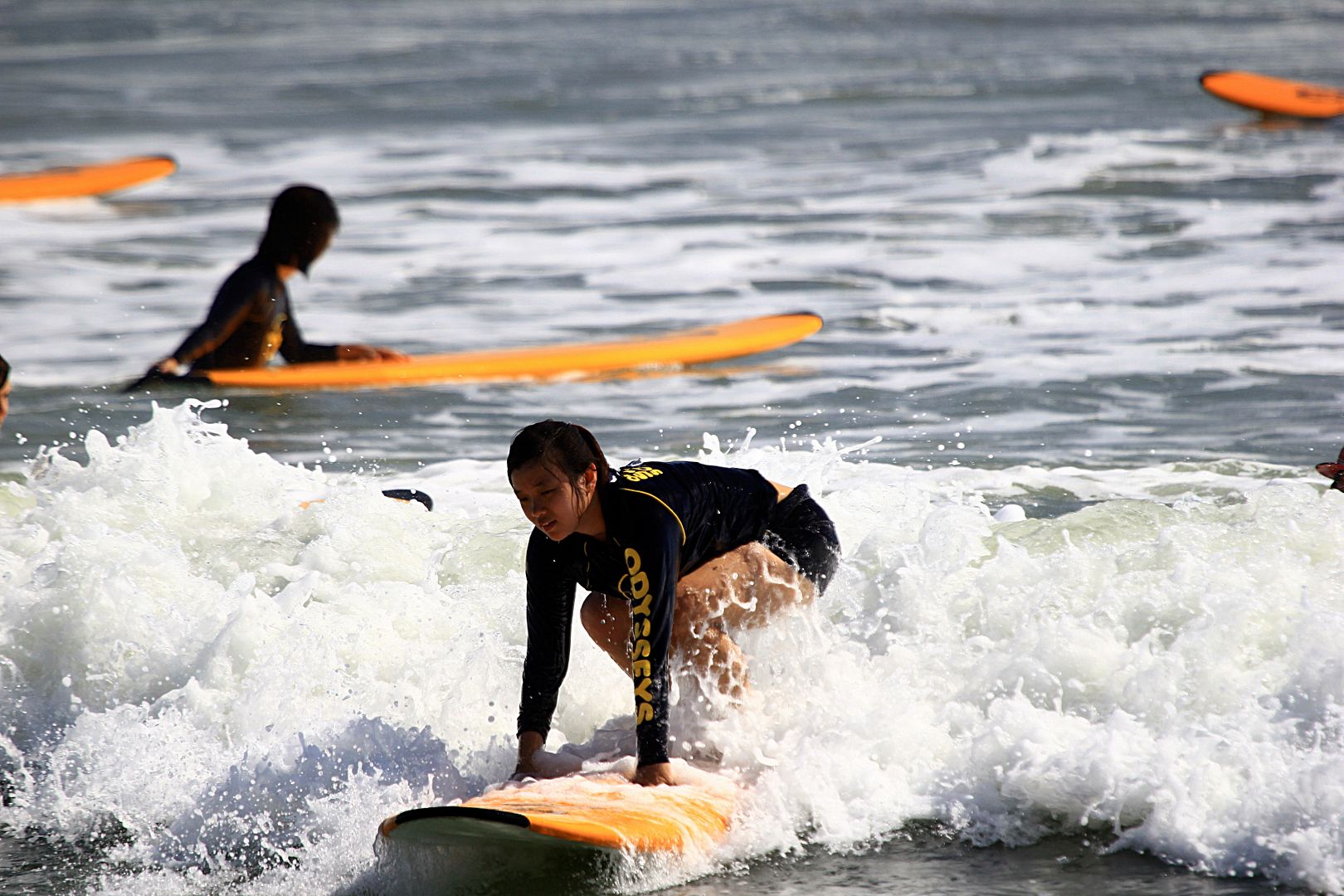 The trick is to not use your knees because it's harder to stand up.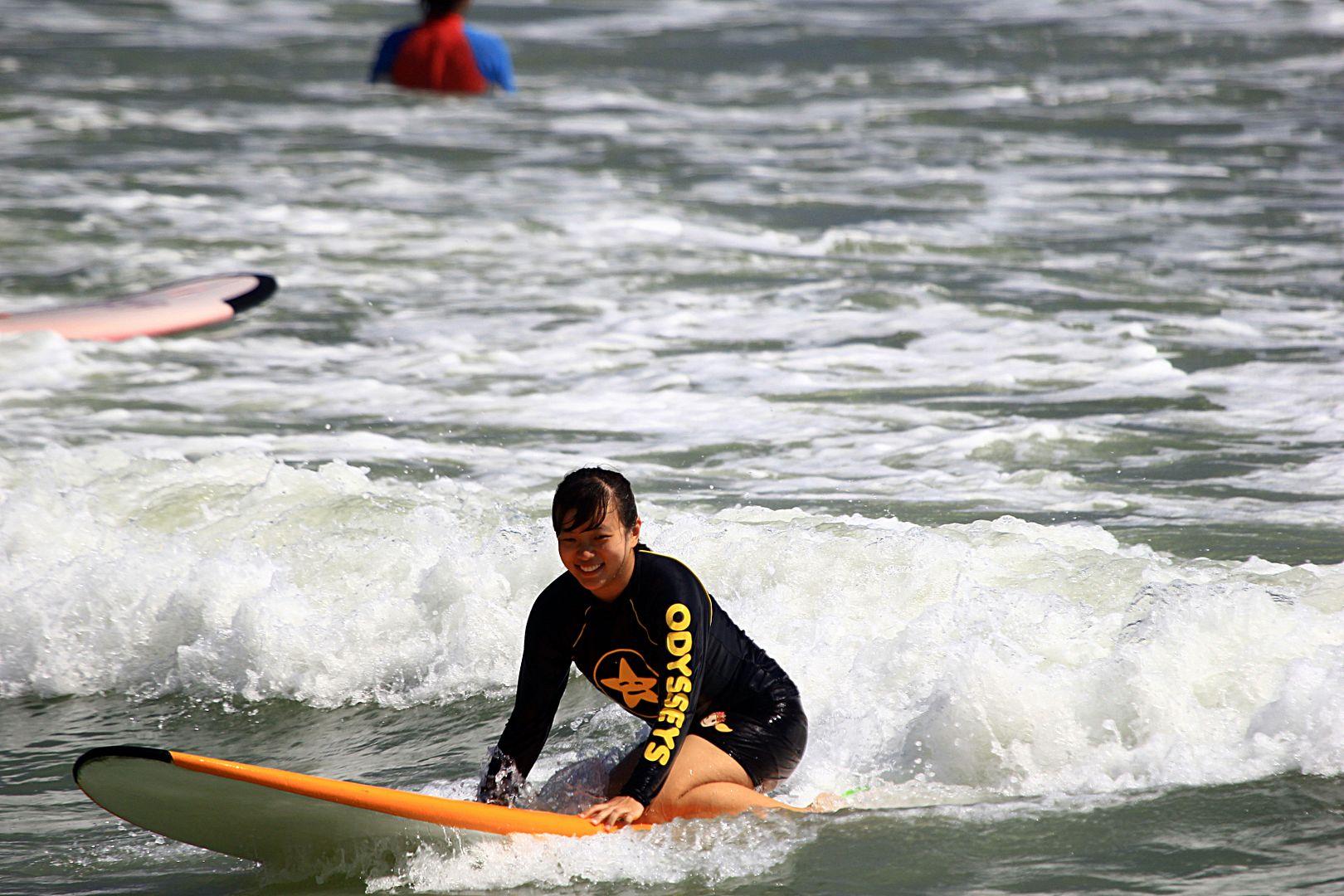 Although some of the people that I met were able to stand in the first lesson, I kept wiping out on the first day. I know, you'll think that this Meowsyy does yoga and dance but still so lousy? I have a natural tendency to turn out my feet and point my foot towards the shore when you're supposed to keep your feet parallel to the shore. Check out the below picture.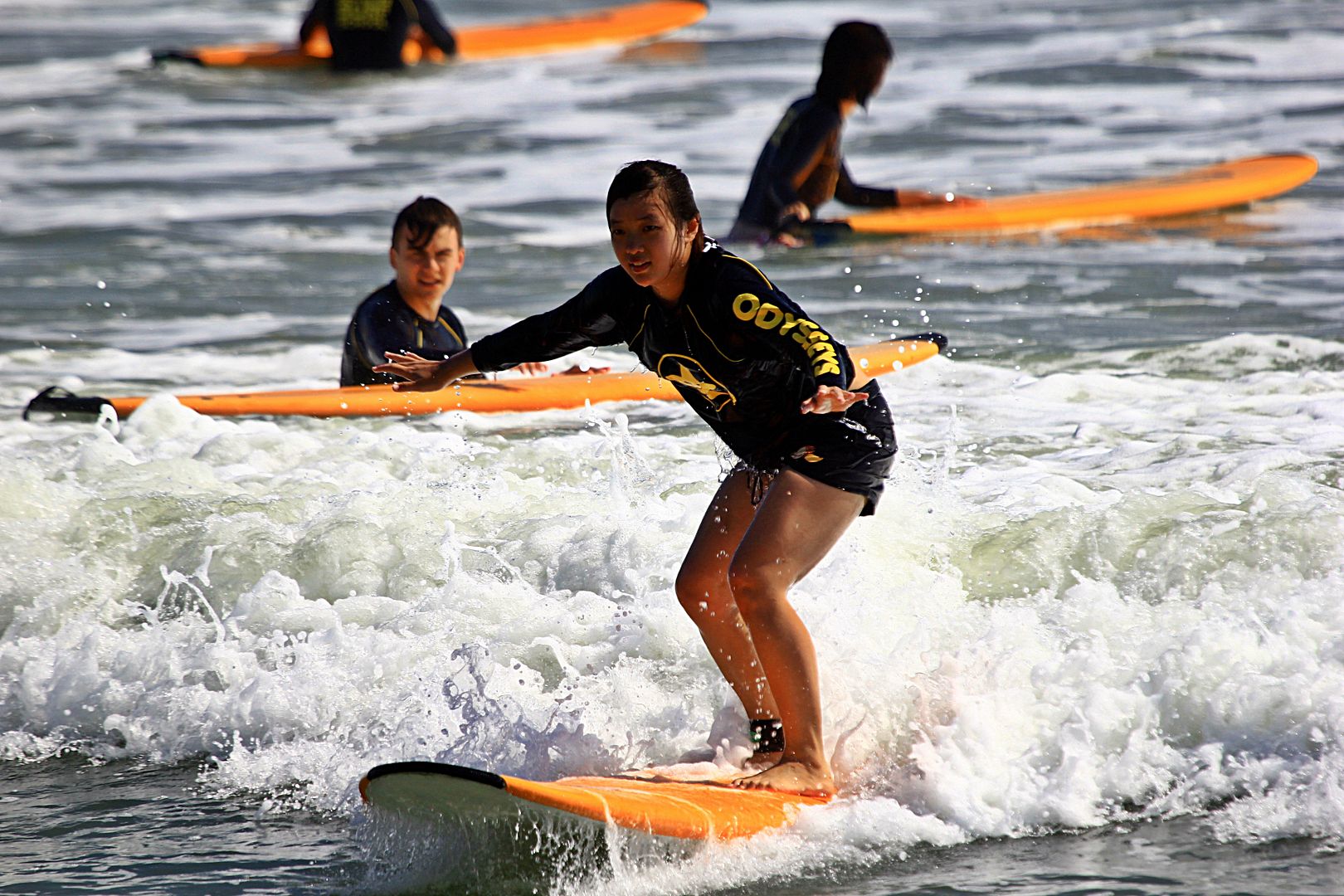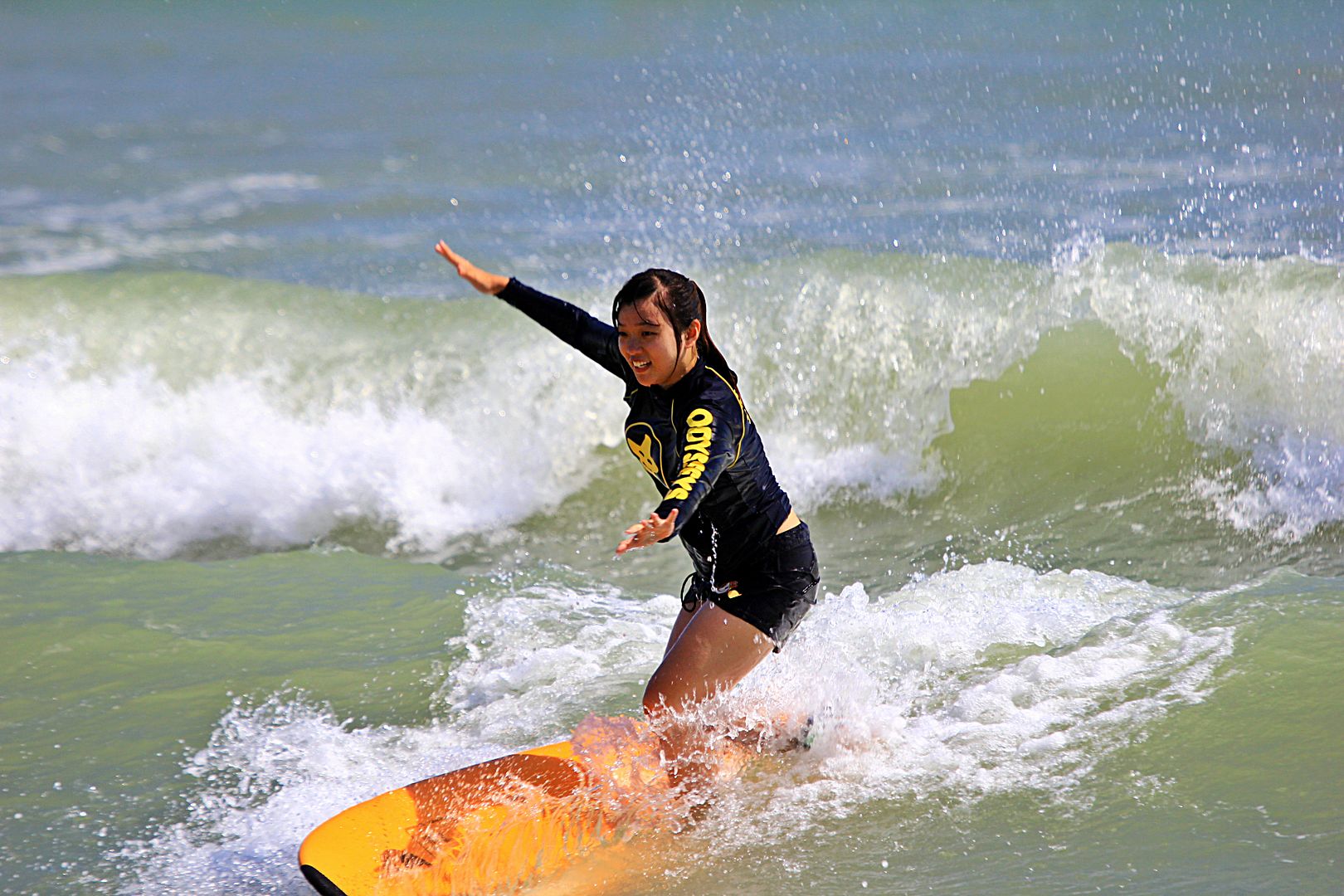 I managed to get the hang of surfing only on the second day. There is a break in between your lesson. Mineral water is provided.
Through out your lesson, there are photographers in sea with Go Pros and on shore with DSLRs. You can purchase your pictures when you're back in the store. If you're on a three day package like me, they'll keep your images and videos until day three. Prices in Part One.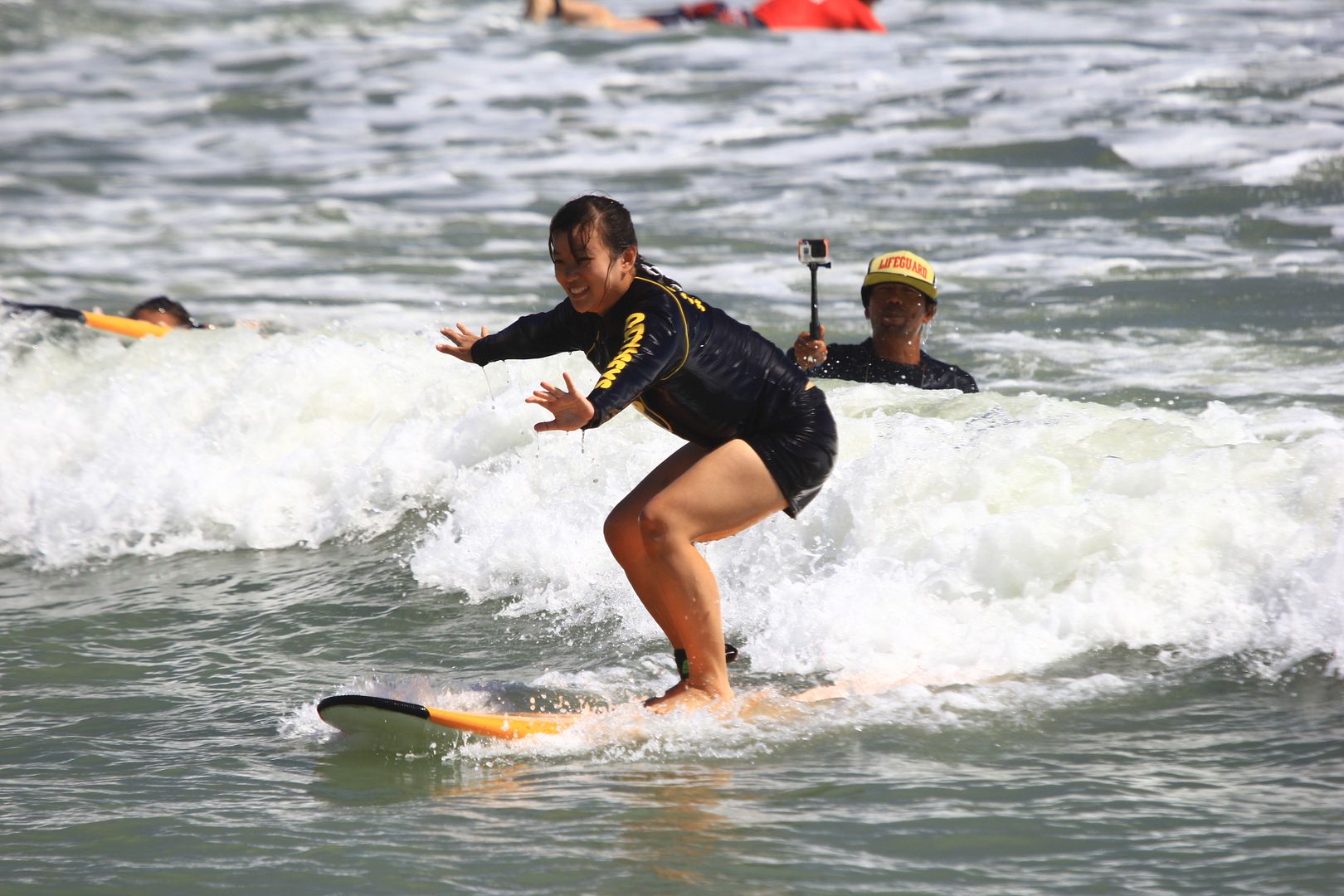 I enjoyed surfing tremendously and will definitely want to go back to surf again! If I were to surf on my own, without a surf instructor, I don't think I would be able to catch waves on my own. I had the same instructor for day 1 and 3 and he was able to tailor the class according to capabilities. For the third lesson, we were heading a bit further out to catch bigger and longer waves.
It was also fun meeting other people in your surf groups. I made friends with a couple of Singaporeans and Taiwanese.
I'll definitely recommend a three day package to make the most out of your surf trip. However, be prepared at day two to suffer from board rash and water friction I had sore patches on the tips of my fingers and rashes on my knees. I checked in with my surf instructors and it looks like it's very common for beginners to have these. These rashes don't hurt much when you're in the water but hurt like hell once you're out. I was sore and tender for three days.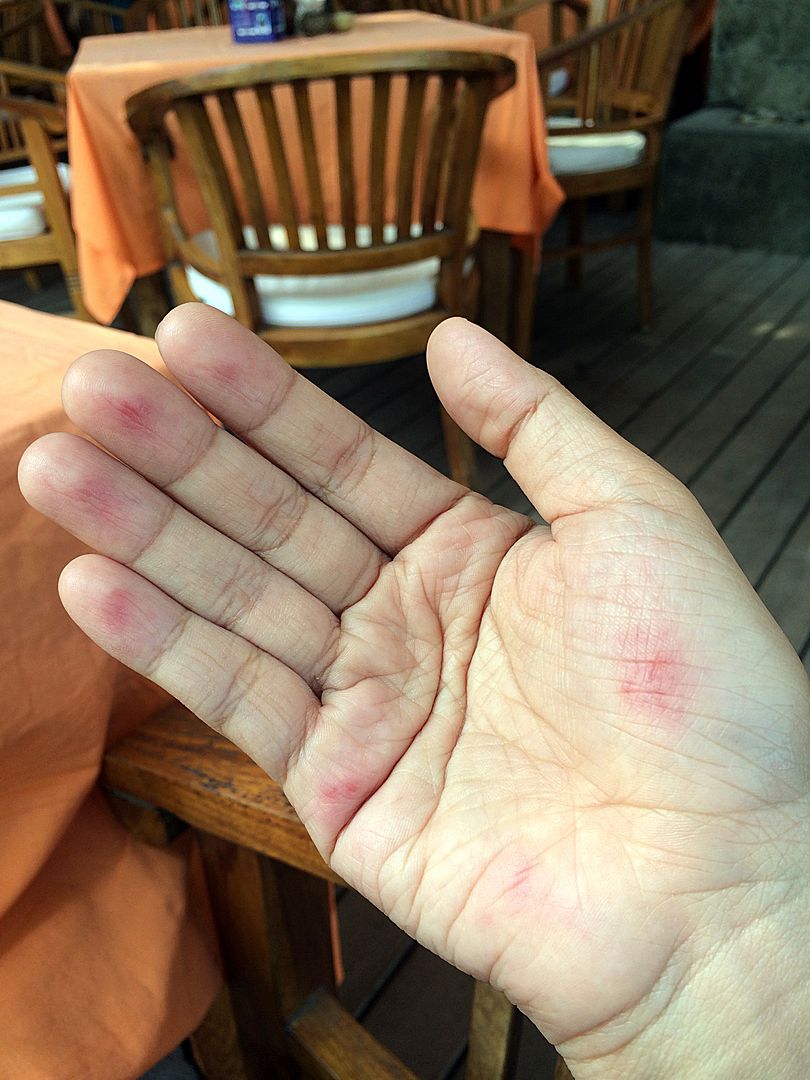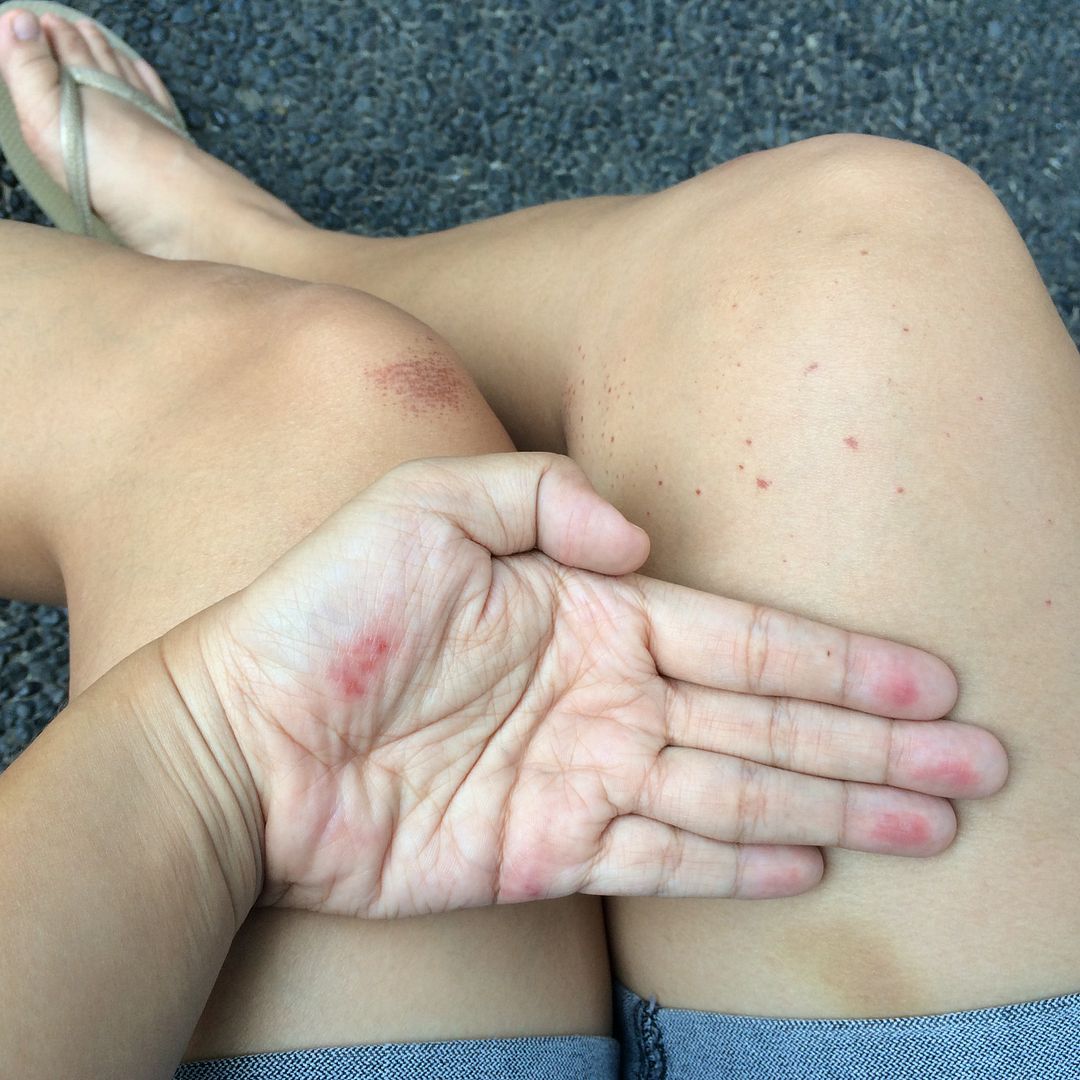 Tips
There are two lesson timings a day due to the tides. One lesson is usually in the early morning and one mid-afternoon. If you're taking a three day package, I would suggest to go for the early morning for your first lesson and mid-afternoons for the next two. There are way less people on the beach in the early morning so you don't have to worry so much about crashing into people. However, my early morning pictures were mostly foggy (see picture of me in white surf shorts). It could be that the photographer that day is less skillful? Photoshop does the trick though.
There are no toiletries provided, bring your own.
If you're afraid of board rash, yoga/surf tights could be an option. The longer board shorts didn't seem to help stop my knees from getting rashes.
Put on plenty of sunblock. As quote my friend, "The sun in Bali seems to be from another universe entirely."
I have quite sensitive eyes that are prone to contact lens infections. I wore daily disposables and discarded my lens immediately after surfing. Please don't wear contact lens for prolonged periods after surfing. The contamination from  the sea  must be bad.
Odysseys Surf School
Jalan Pantai Kuta – Bali
Mercure Kuta Hotel Arcade
Phone (0361) 7420763, 7411856
Fax : (0361) 763 026
Email: odysseysurfschool@odysseysurfschool.com
Google Map