Kuta, Bali: Odyssey Surf School Part One
I always fancied myself as a surfer chick. I never enjoyed water sports under water – e.g. swimming, diving or snorkeling but anything above water, bring it on!
There are many surf schools and locations to choose from in Bali. I knew I probably needed a lot of help and wanted somewhere calmer so Kuta was a good location to start. Next, was choosing a surf school. Since I was going surfing alone, the smarter choice was to go with a school that is credible, reliable and well organised.
This is part one of my surfing experience with Odyssey! Part two will consist of pictures and the surfing itself.
The obvious choice was Odyssey Surf School for me since friends like Sunrise Odyssey and my colleague, Audrey, had tried their surf lessons. Odyssey (the surf school but also Sunrise Odyssey is a good read) came highly recommended in many review sites.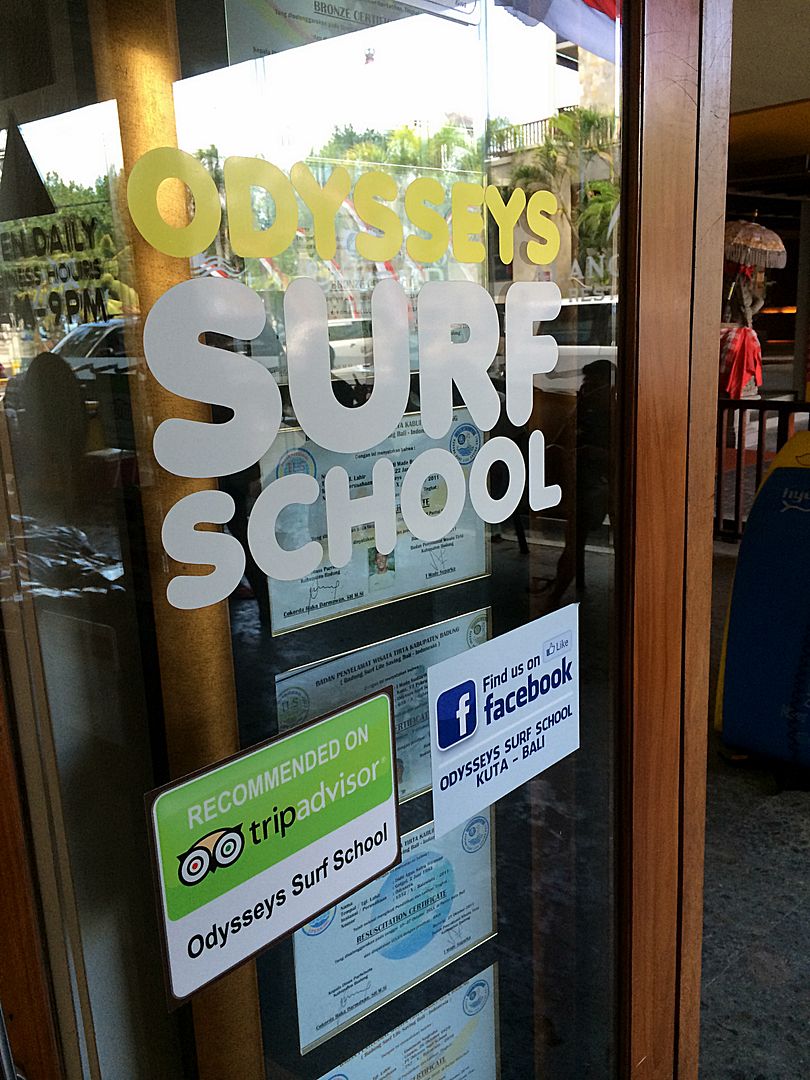 The most common option seemed to be the one day surf lesson. There are options to do group, pairs or private lessons and they cater to surfers of all levels.
I did the three-day group lesson which cost 95USD (August 2014). Each lesson is approximately 2.5 hours long and the timing of the lesson is dependent on the tides. Typically there is an early morning and mid-afternoon session. The easiest method is to book your lessons online and there is a deposit charge (20% of lessons), payable by Paypal. The remaining costs are paid at the counter.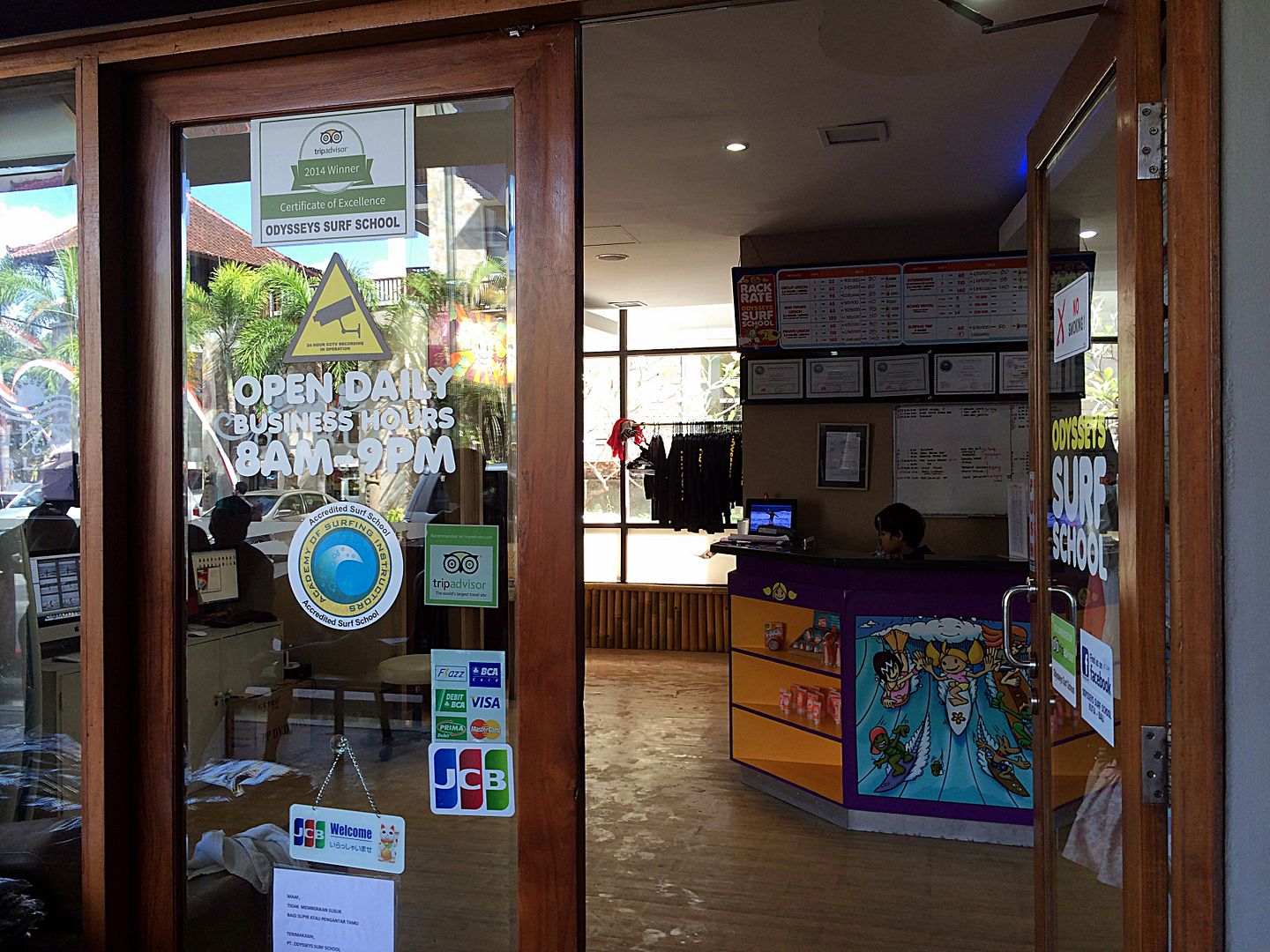 Surf Odyssey is on the pricier end but I feel that it's quite value for money for what the package includes. All lessons include:
Transportation (Kuta, Seminyak, Legian, Jimbaran, Nusa Dua, Sanur area) pick up and drop off
Lockers
Changing room
Rash shirt and board shorts
All surfing equipment
Shower facilities and towel
Mineral water
Photography
Insurance (medical costs covered if you're injured)
I stayed at quite a hard-to-find hotel (more like a beach inn) and I was quite impressed that Odyssey called my hotel to check for directions so that I'll be picked up on time.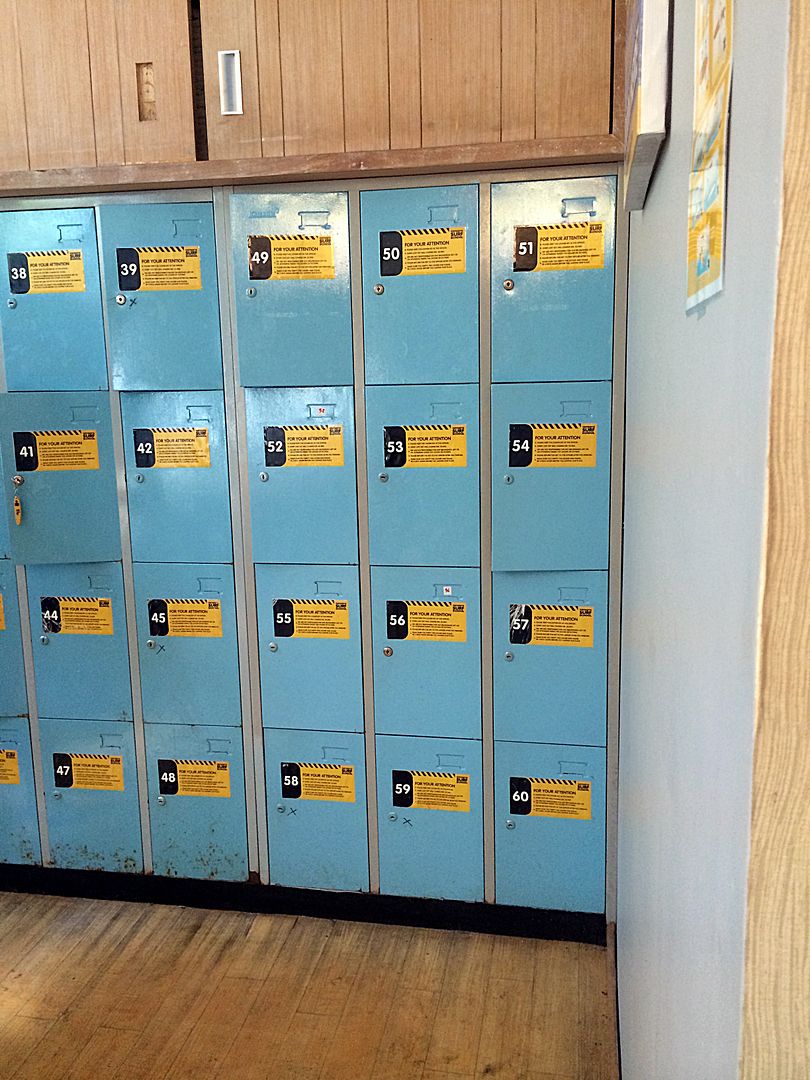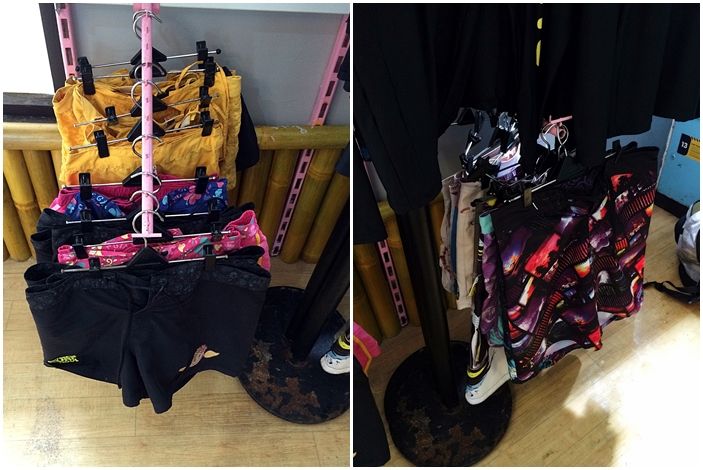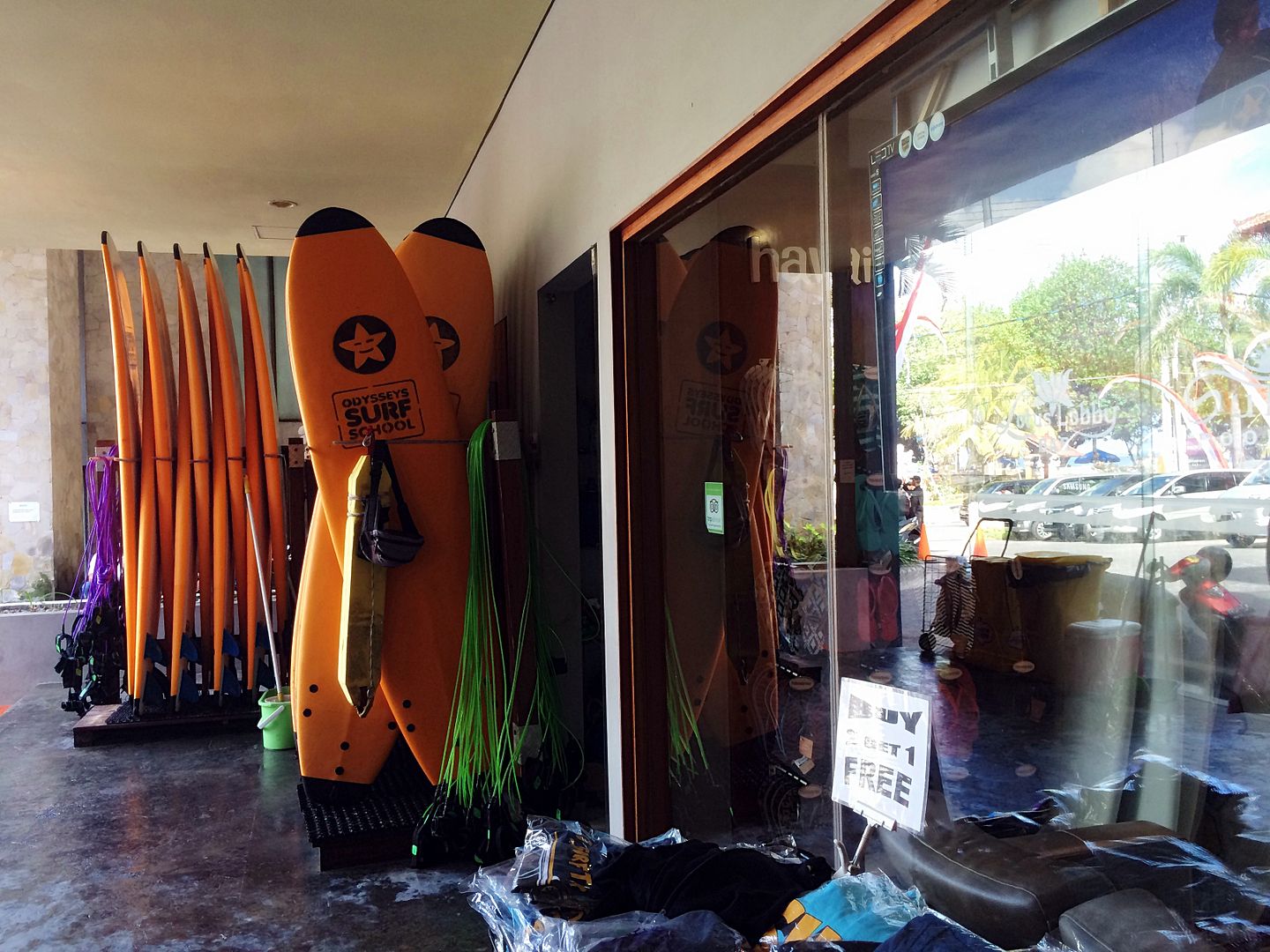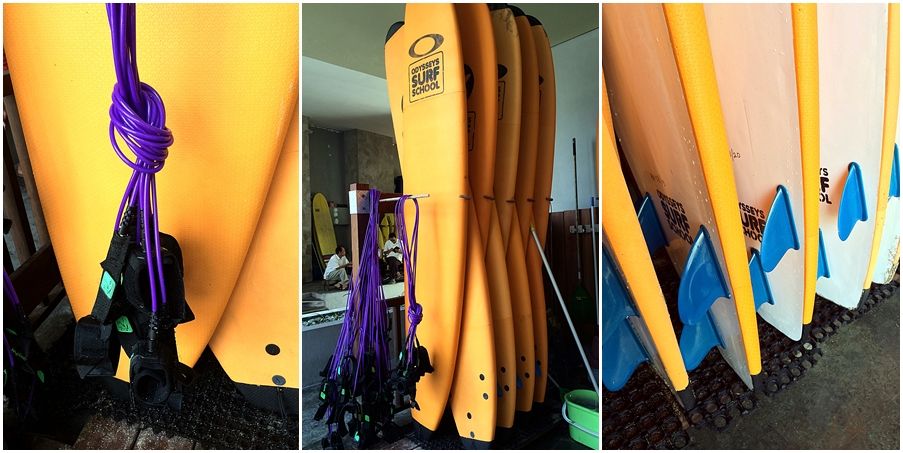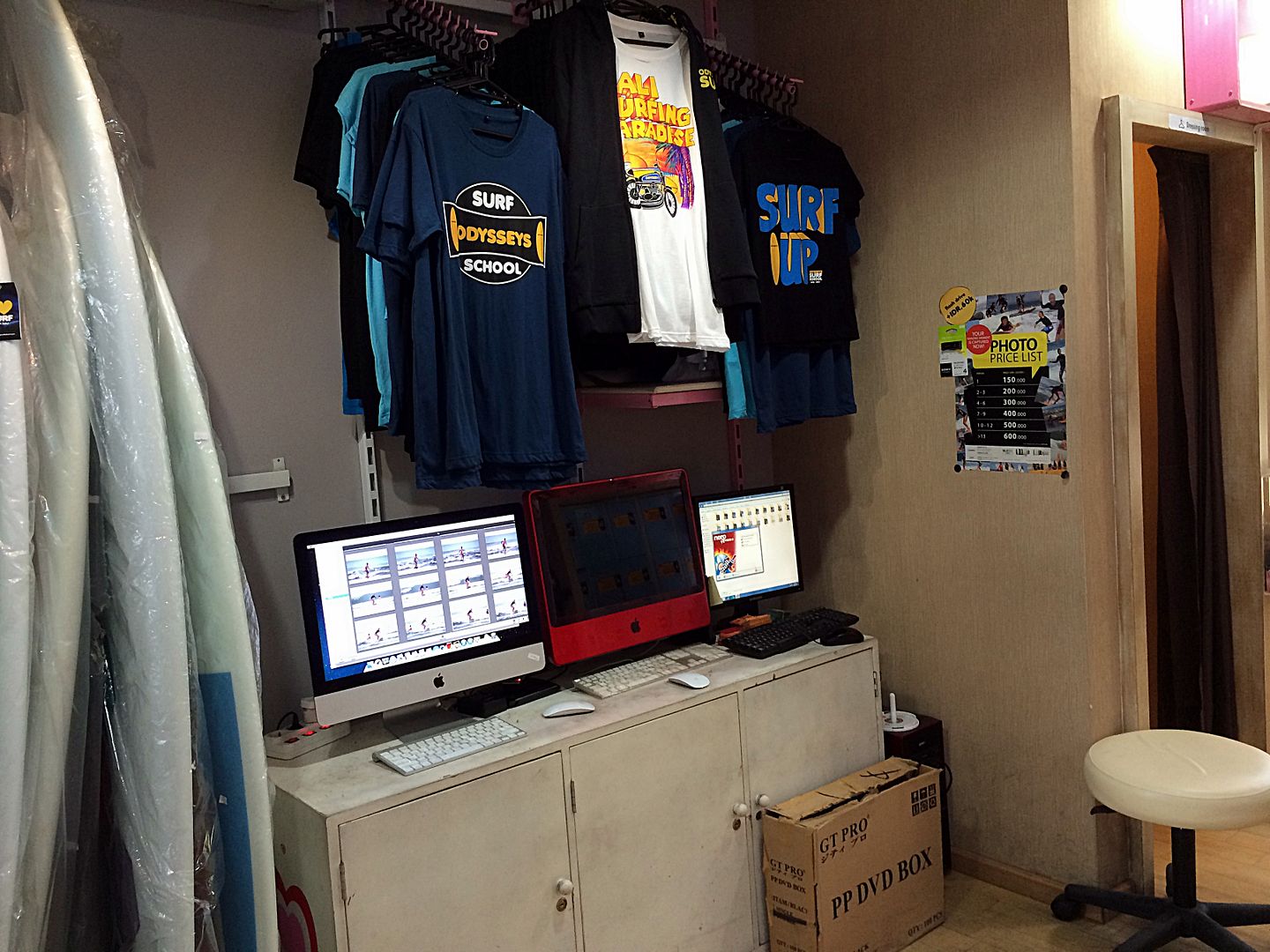 Odysseys Surf School
Jalan Pantai Kuta – Bali
Mercure Kuta Hotel Arcade
Phone (0361) 7420763, 7411856
Fax : (0361) 763 026
Email: odysseysurfschool@odysseysurfschool.com
Google Map