Bangkok 2015: Siam Gypsy Junction
I think night markets are sprouting up everywhere in Bangkok especially with the success story of Talad Rot Fai and the hipster trend. Siam Gypsy Junction is one of the newer and lesser known markets probably. Apparently, this market used to be part of JJ Green before it was moved to its new location. Siam Gypsy is a long straight stretch of night stalls underneath the MRT station, Bang Soon, which has yet to be completed.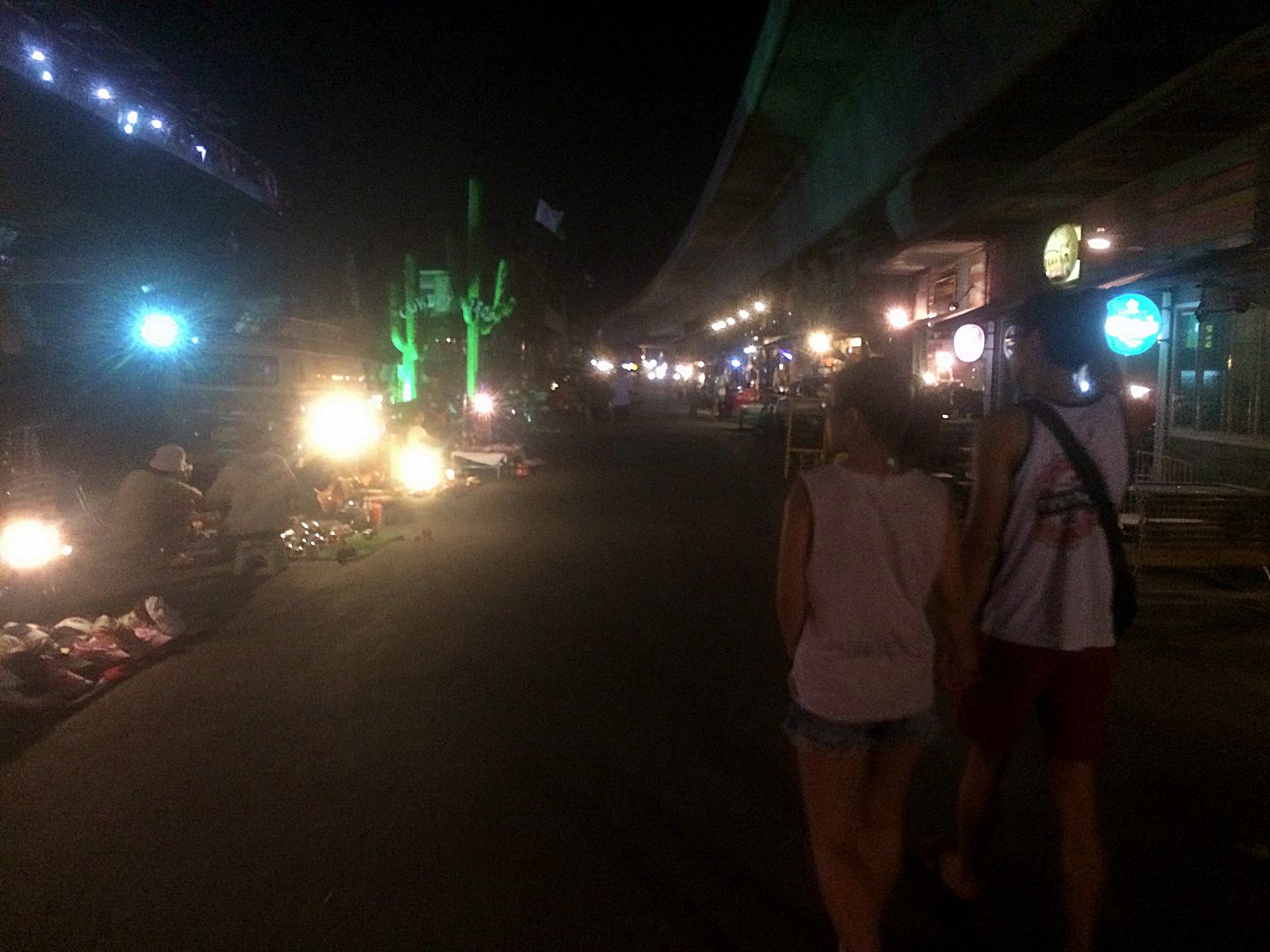 I read online that it was supposedly open from Wed-Sun but when we were there on a Wednesday there were hardly any stalls open or crowds present.
It's set up in a one-way kind of setting, you stroll down a long stretch of road, illuminated by street lamps and lighting by vendors.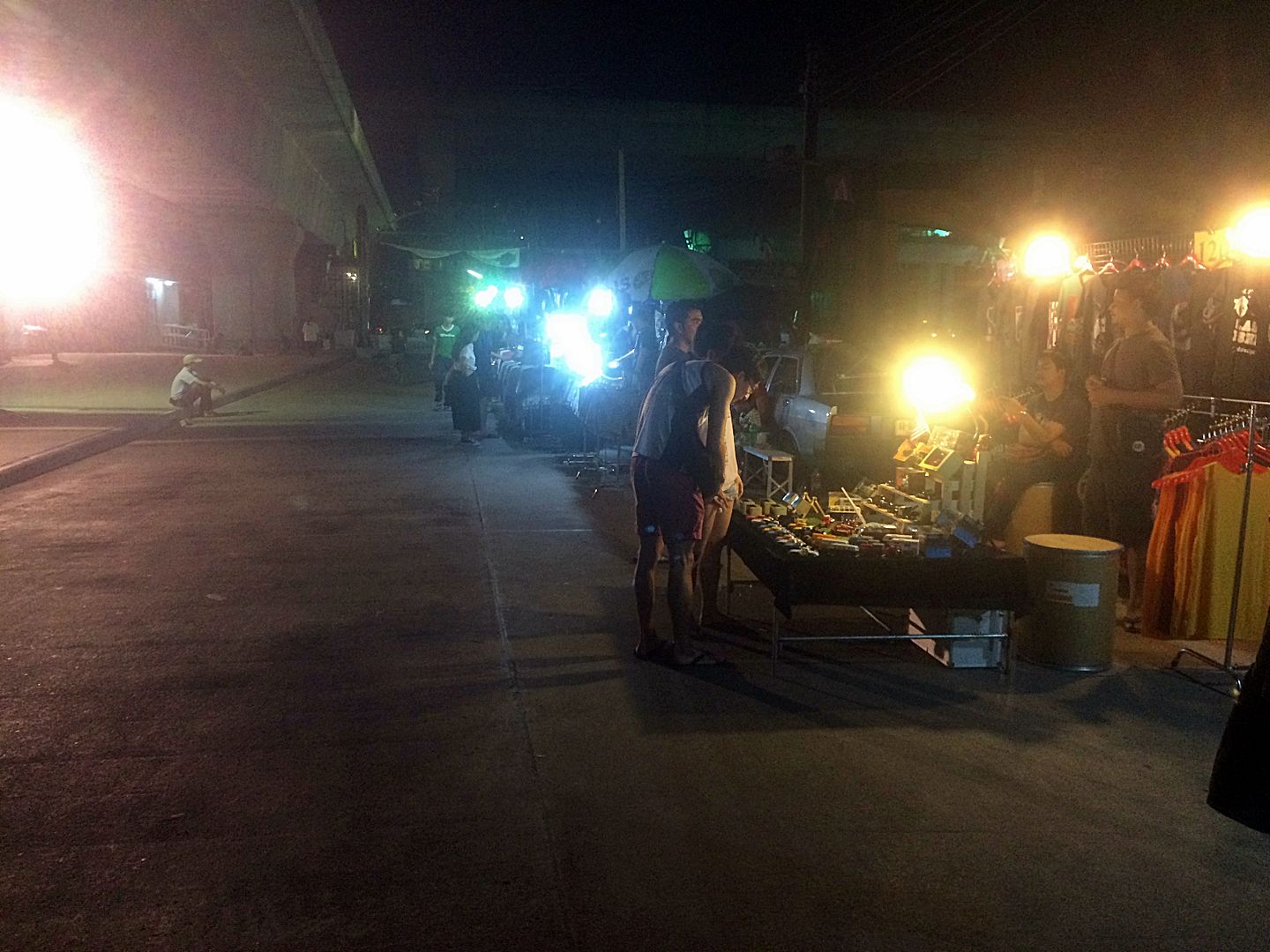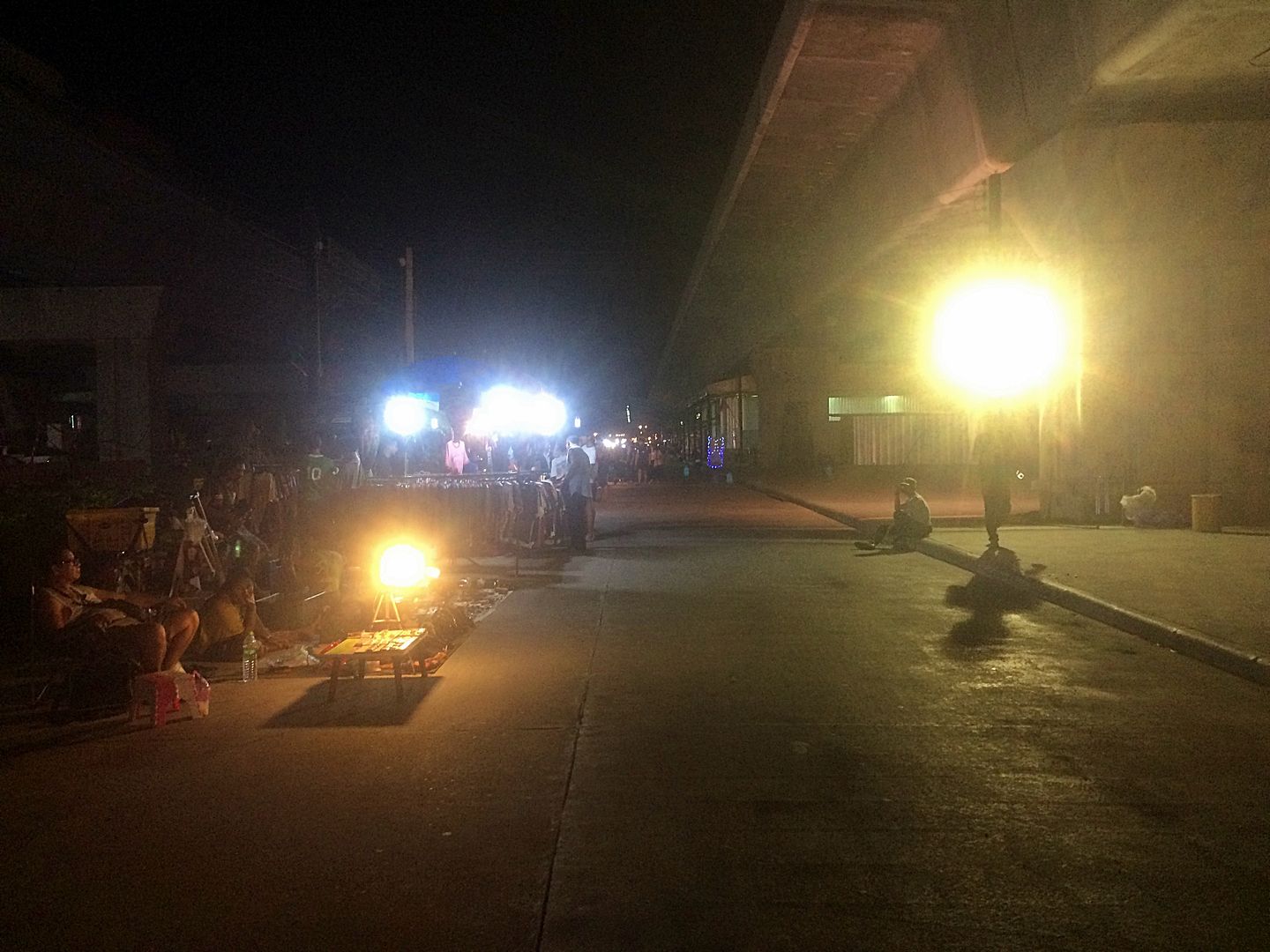 Siam Gypsy holds its charm. It's kind of eclectic with an Oriental meets Cowboy-ish theme.
The night set up stalls that we encountered that day seemed to be selling mostly clothes and accessories. The main stays (that is, the brick and mortar stalls) are a mixture of drinks, old curios and fashion/accessories stalls.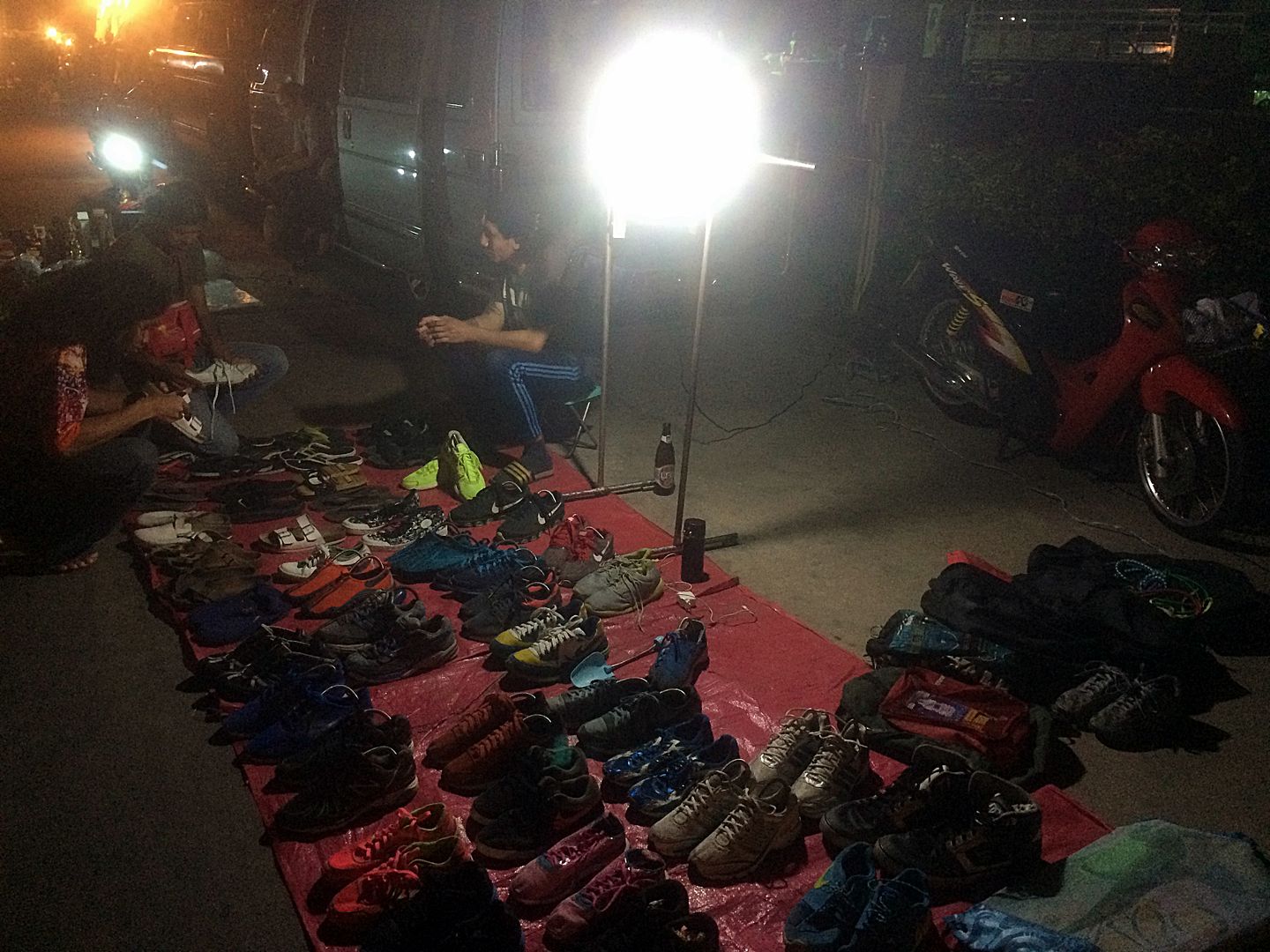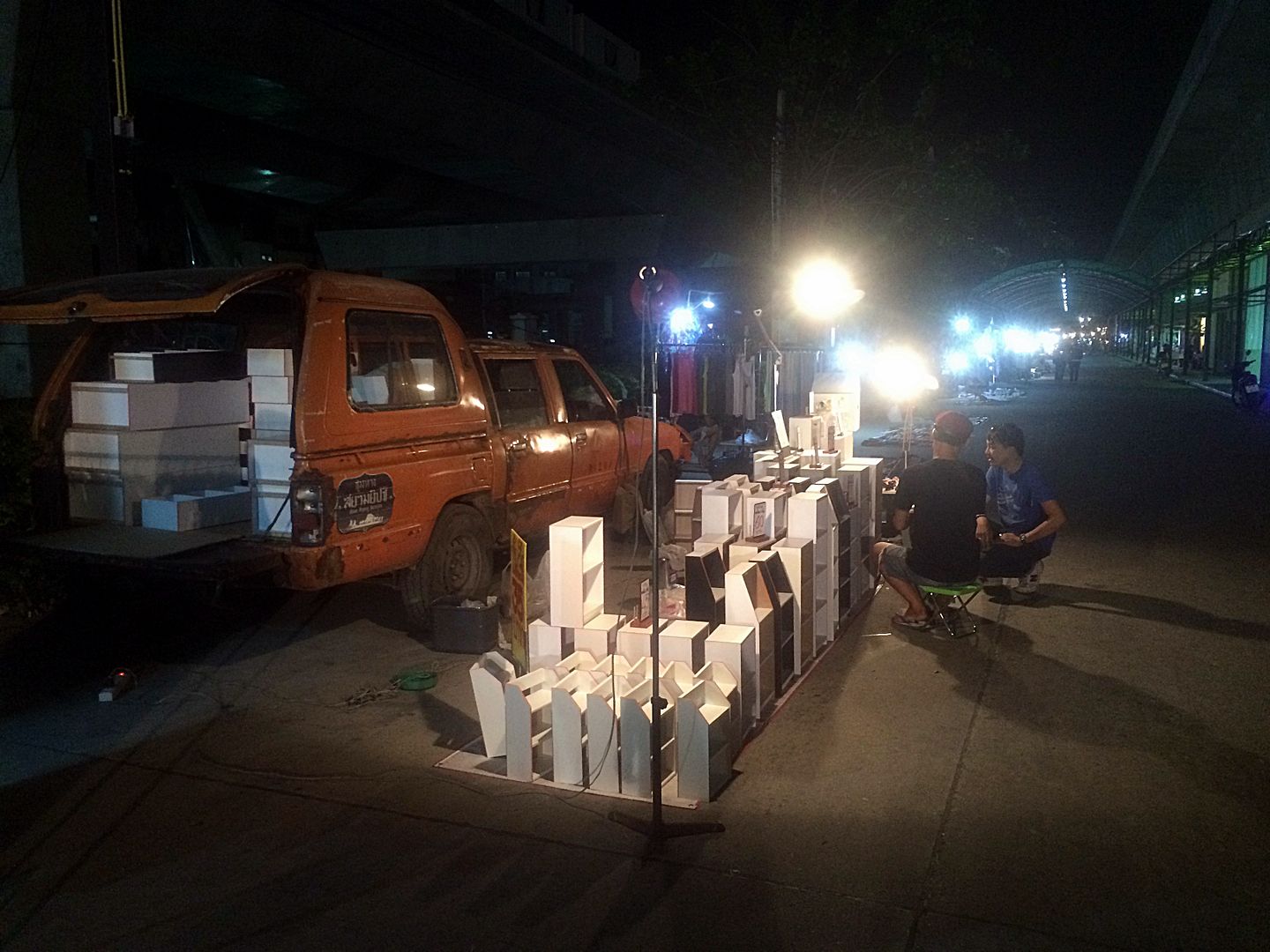 Of course a hipster night market cannot be hipster without drinking spots and street barbers.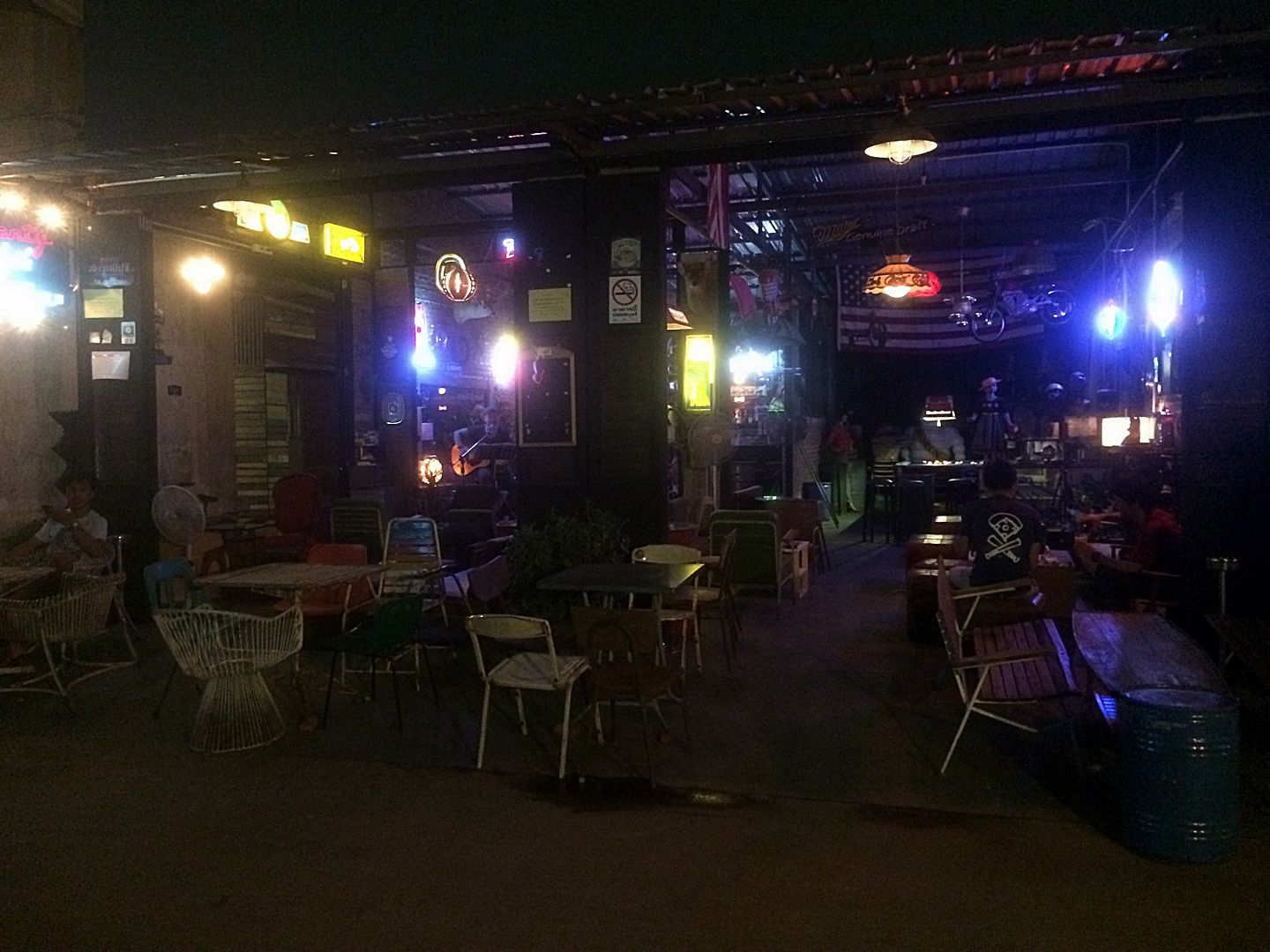 Personally for me, the most fun part about this night market was spotting the old curios.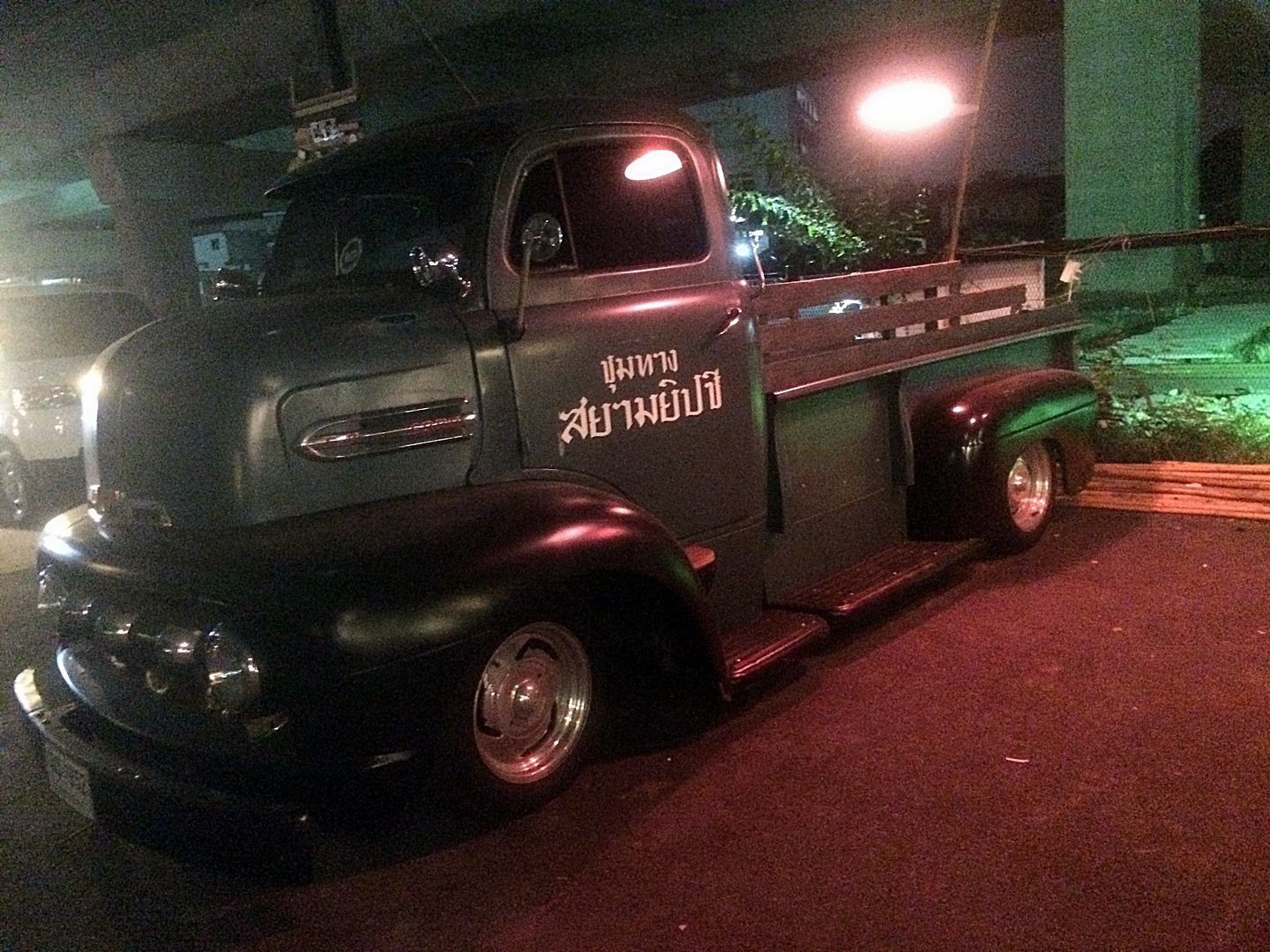 Perhaps, also because this night market is pretty out of the way, hence, not much people tend to come here. Also, Siam Gypsy Junction is a one-way stretch so don't expect to walk the entire stretch and find a cab back at the end. You'll have to double back.
Come here on a weekend (if you're not already at Talad Rod Fai).
To get here: We took the MRT to Bang Sue and took a cab. The ride was about 70 Baht I believe.
Google Map: Siam Gypsy Junction