Osaka sight: Spa World
I don't know… To me, I think going to an onsen is like a rite of passage in Japan.It's a tradition so steeped in culture that you got to experience it once.
Well, Kyoto has more traditional onsens but I wasn't adventurous enough to conquer those. My inability to understand Japanese was a huge barrier if I had went to an onsen in Kyoto since those lean are more traditional, catering to local patrons.
Spa World brands itself as an onsen theme park in Osaka, easily accessible via three train lines. On top of onsens, there is a hotel, sauna and swimming pool (with slides and all the fun things).
Remember what I said about being accessible to tourists? You can take a look at Spa World's Guide to using onsens. Best to go alone, you'll know why.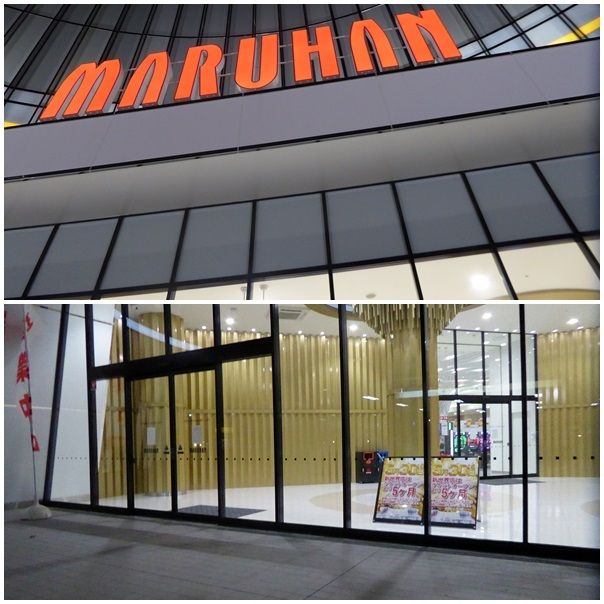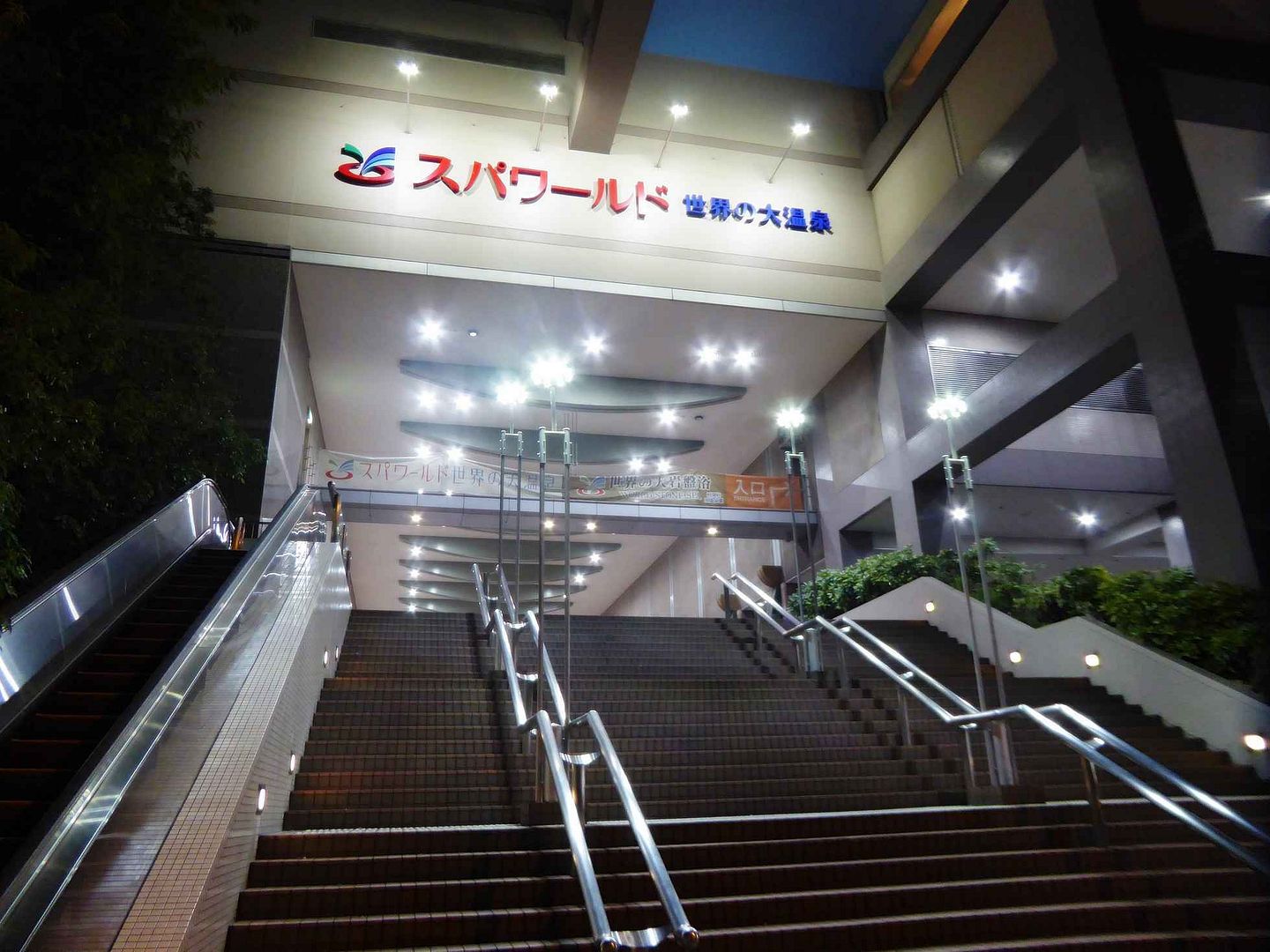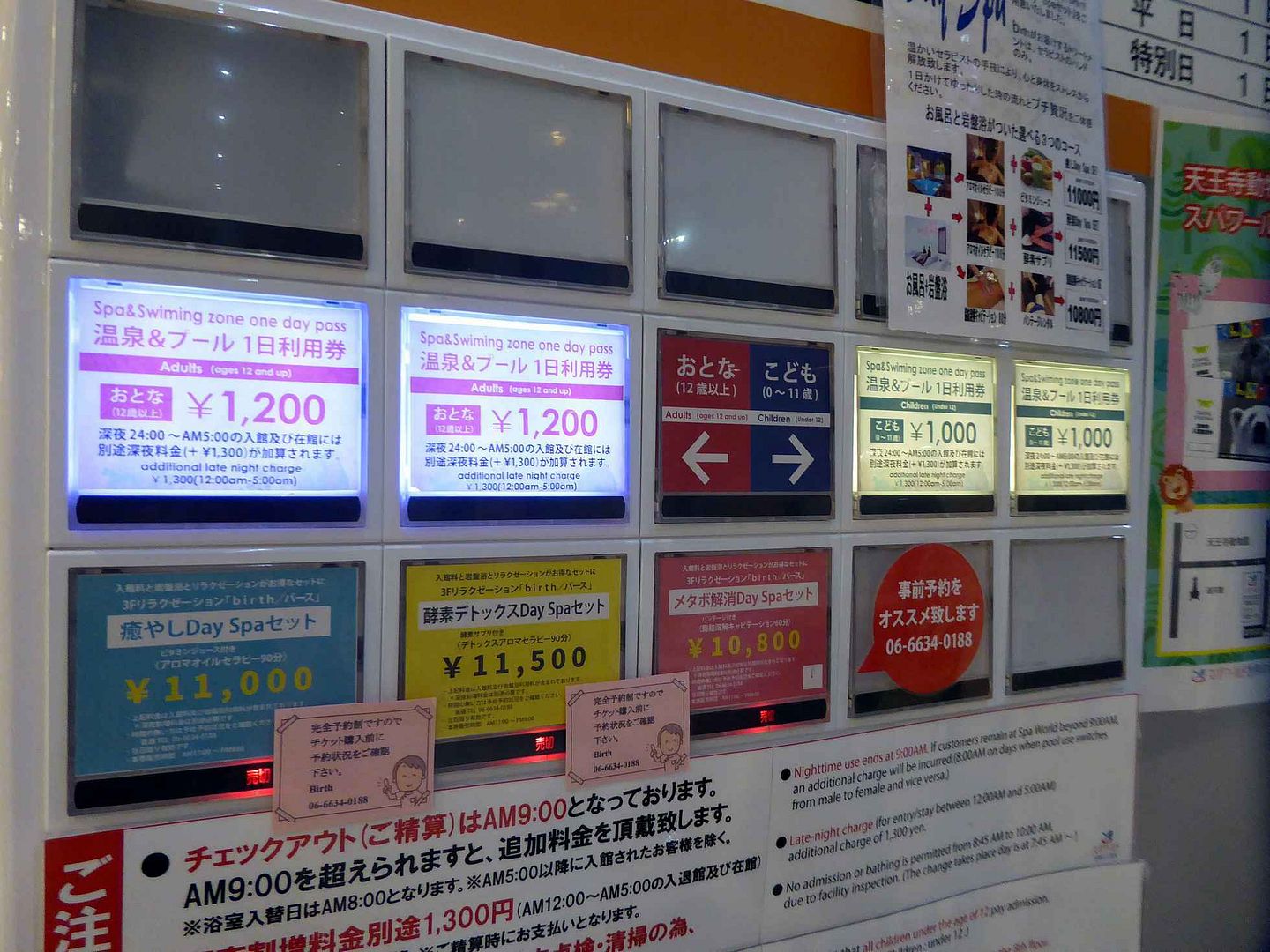 Grab a ticket from the vending machine. The fee on Spa World's website is wrong. I paid 1200Y for a 3-hour ticket.
You'll "check in" at the counters and be given a twirly band with your tag. Wear the twirly band at your wrist and everything will be charged to your tag.
Grab a shoe locker at the basement. 100Y coin that will be refunded later.
The levels changes every month. Women get the Europe zone on odd months.
No pictures allowed beyond this in the changing rooms (lockers to put your stuff are here, 2 x 100Y). Why?
Go in your full naked glory in the onsens. Yep, you heard it right.
Was it a culture shock for me? Yes and no.
Yes because I knew about this ahead as I am a research monster.
No because being there, amongst all the naked women and seeing body shapes of all sizes is really overwhelming.
There were Japanese women so comfortable in their own skins and went with groups of friends. They were relaxed and chatting with their friends.
Fun fact: There is a tiny cafe within the onsens. You can sip on beer and have some bar bites. Don't feel uncomfortable ordering.. the lady has probably seen it all. The charges will be put on your Tag.
I usually stay in the onsens for about 45 minutes before heading to shower. There are washing areas equipped with shampoo, conditioner and body wash.
After that, take a chill pill and relax in the lounges. There are TV screens and you can even take a nap in flat chaise lounges.
When you exit, drop the twirly bands and Tag into a machine. It will calculate your charges. Pick up the receipt!
Things to take note:
When you enter the onsens, you can take a face towel, hold it vertically for modesty but the towels are not allowed in the onsens. People usually leave it at the sides of the baths or wrap their heads
You'll see women of all shapes and hair of all colour. Don't stare, it's rude!
Long hair is not allowed in the baths, tie it up.
Bring three 100Y coins for lockers which are refundable.
You can bring your own toiletries if you like, there are cubby holes near the showers.
Patrons with tattoos are not allowed but I have seen people covering small tattoos with plasters.
I think its an experience you should do in Osaka but I definitely don't think I'll do it if I was with someone else.
The onsens were heated mostly to 40 degrees celcius. I felt very relaxed and somewhat tired after soaking in the hot water.
Spa World
3-4-24 Ebisu-higashi Naniwa-ku, Osaka-shi