Japan Wireless #3
This is my third time using Japan Wireless and I can't emphasise how much more convenience and accessibility it has brought to my travels in Japan.
On my first two trips to Osaka, Kyoto and Nara, I had used Japan Wireless too.
In Tokyo, I experienced the same superb connection, no breaks nor glitches and great customer service. This trip, I used the Premium 4G wireless egg instead of the Business Wifi I had used on my previous Japan trip in 2015
All about the Premium Wifi
Some comparisons I noticed between the Premium and Business Wifi:
Way faster connection at 187Mbps
Ability to stream YouTube videos and download necessary apps for navigation
Loads apps such as Instagram, Snapchat, Facebook and Pokemon Go instantly
Longer battery life of about 10 hours connecting to 3 mobile devices
No difference in connections between Tokyo city and suburbs
Collection of Wifi rental
I picked up my Wifi router rental at Narita Airport's Post Office with no issues. Prior to my arrival, Japan Wireless provided me with a tracking number. I was assured that the Wifi router had reached Narita before I even touched down.
This is what the package contained:
Mobile Wifi
Power bank
Cable
Labelled envelope for easy return
A pouch to hold everything

Travelling with the Wifi
The mobile Wifi is also small and easy to bring around in an outside pocket of your backpack, just chuck the extra power bank in your bag. The mobile Wifi is smaller than an iPhone 6.
The Wifi password is pasted on the mobile Wifi itself and is super easy to set up. Just search for the network and key in the password and you're gold.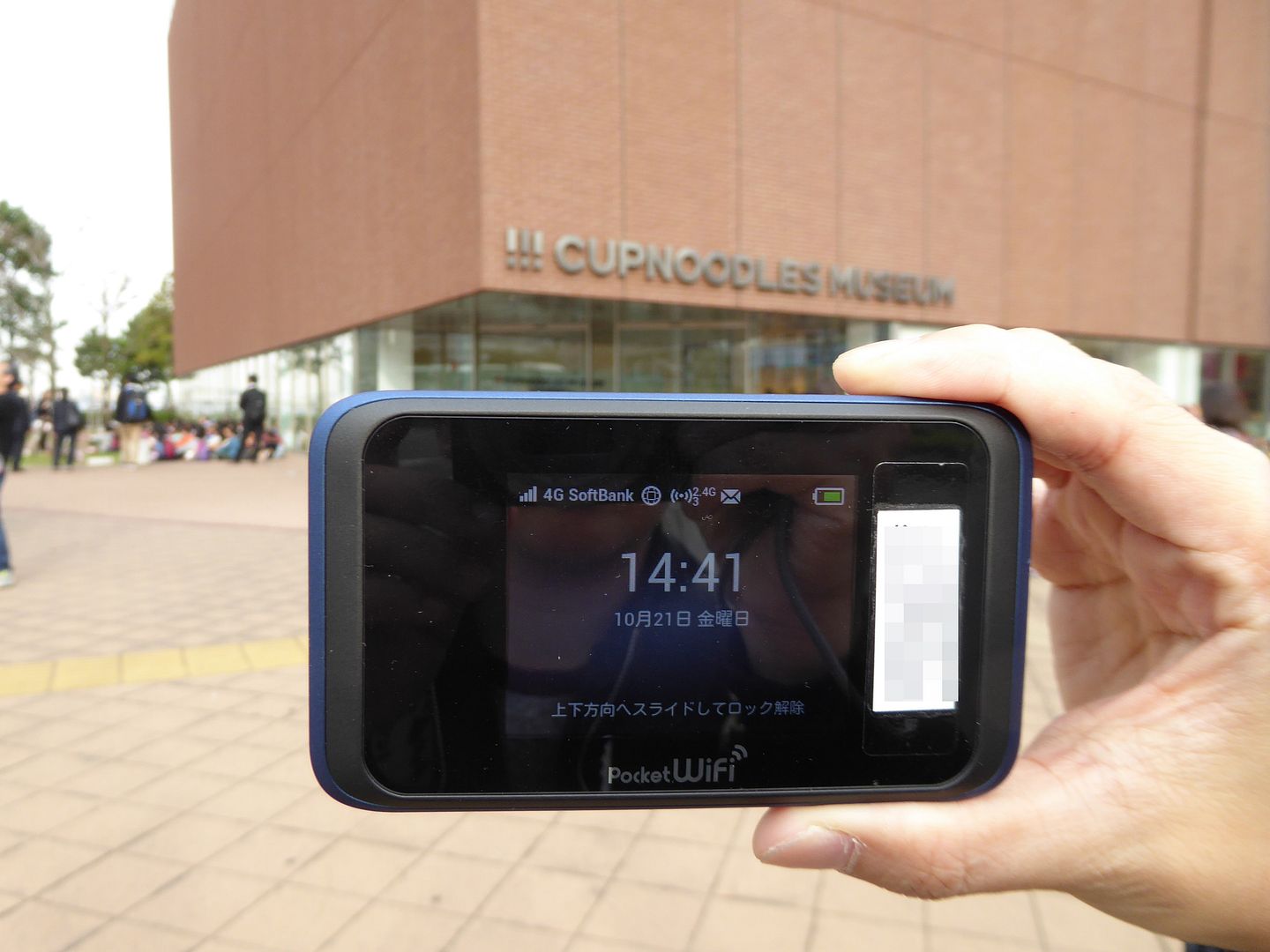 My friend brought it out for Pokemon hunting at Ueno Park and reaped Dratini returns.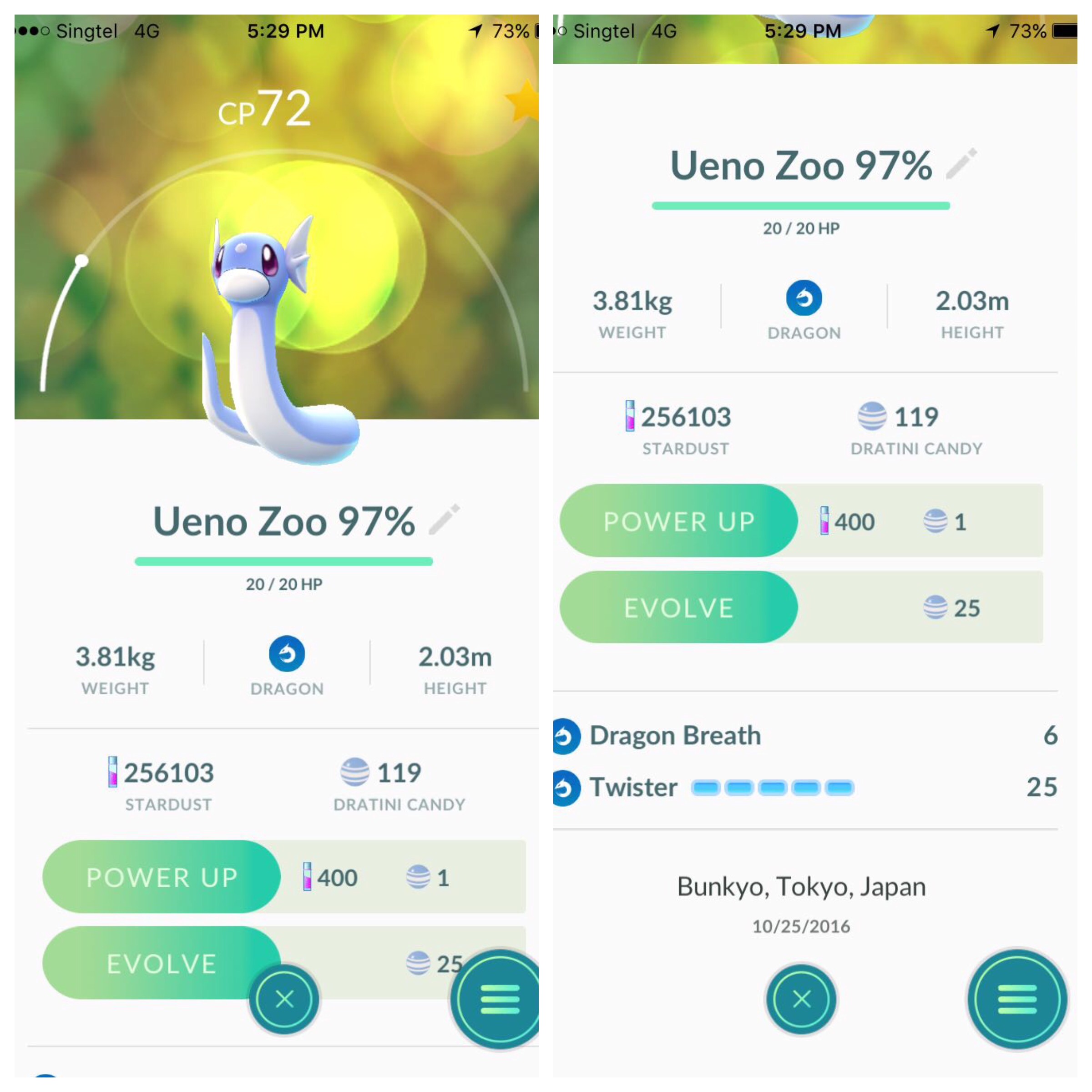 And.. guess what we managed to catch?
My take on Japan Wireless
There are various packages available at Japan Wireless.
Business Wifi: If you're using the wifi just to stay connected, go for the Business Wifi.
Premium Wifi: If you're Pokemon hunting, Snapchatter, YouTube junkie and hooked on Instagram Stories, Premium Wifi is the way to go.
As with most rentals, the price is cheaper with additional days. Japan Wireless is also perfect if you're travelling to multiple countries, hence, services like Changi Recommends do not make sense.
Amongst the other rental options, Japan Wireless provides one of the best options in terms of value, ease of picking up/returns and customer service.
As much as Japan is a technology driven country, you'll be surprised at the lack of wireless options. My friend, who speaks Japanese, did not have data the last time she travelled to Tokyo shared that having data on the go really makes commuting a breeze. You can look up the correct train on the complicated transport system or find the correct exit in a huge station like Shinjuku, Shimbashi or Shibuya.
Returning process
Returning the Pocket Wifi was easy too, just slot everything into the pouch, seal the envelope and drop it into a mailbox or post office.
Rental details
Rent here: http://japan-wireless.com/
Product details: http://japan-wireless.com/products.html
P.S. This post is done in collaboration with Japan Wireless.