Traditional Sushi: Iwasa at Tsukiji Market
We were all geared up ready to get up at the crack of dawn to queue for Sushi Daiwa (the shop operated by legendary Sushi Dai's son) but alas, holiday sleep got better of us.
We reached Tsukiji Market at 10am or so on a Saturday.. and we didn't even qualify to queue which was snaking a few bends complete with a burly chef at the end of the line to stop potential tourists.
Oh well, we trooped off to Iwasa for our Omakase experience.
We went with the Omakase set although, on hindsight, I might have enjoyed the dons more.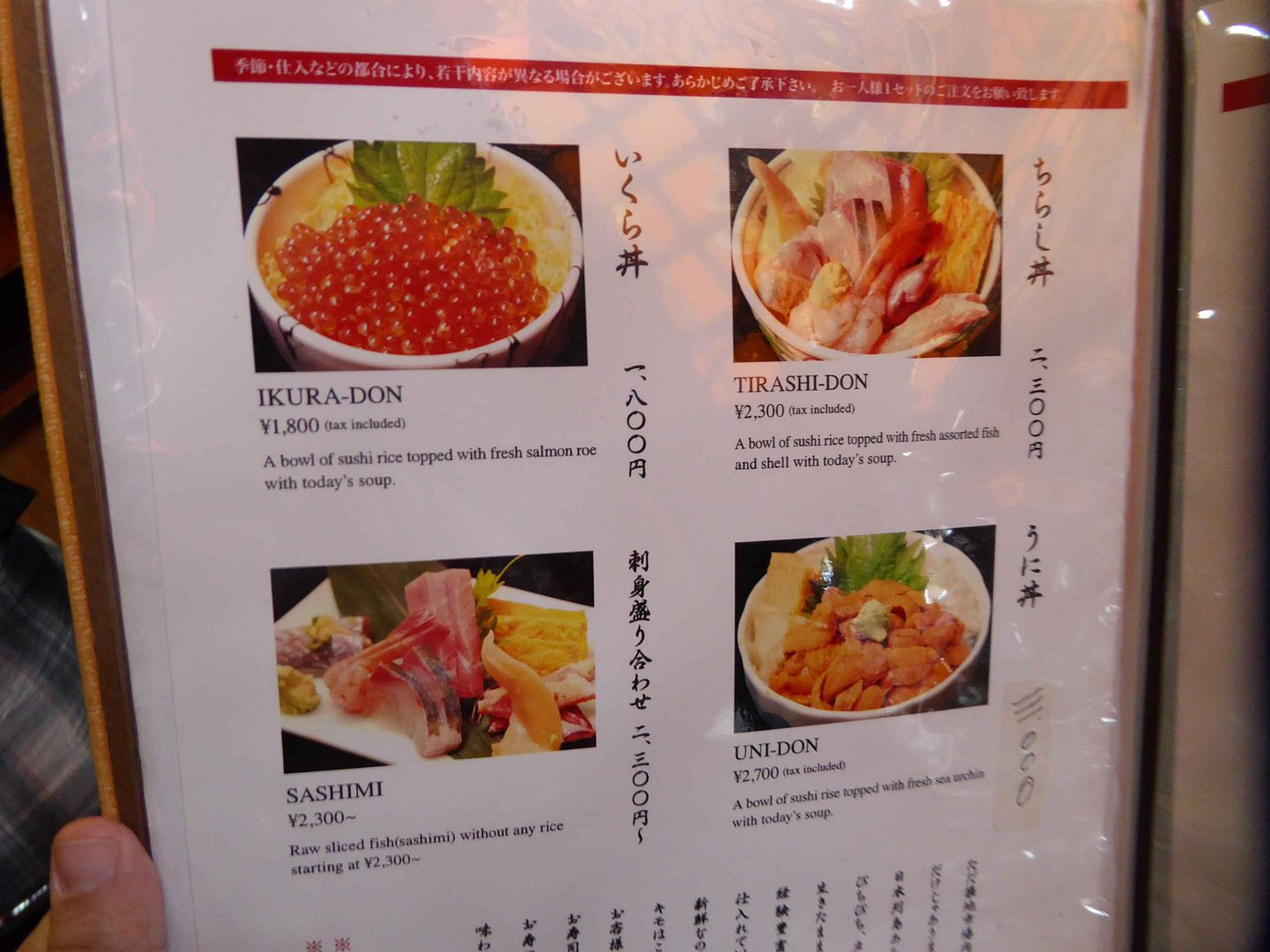 I think we were there about 10+ am on a Saturday and the queue was manageable, about 30-45 mins before we got a seat. Most people seemed to eat very quickly and leave.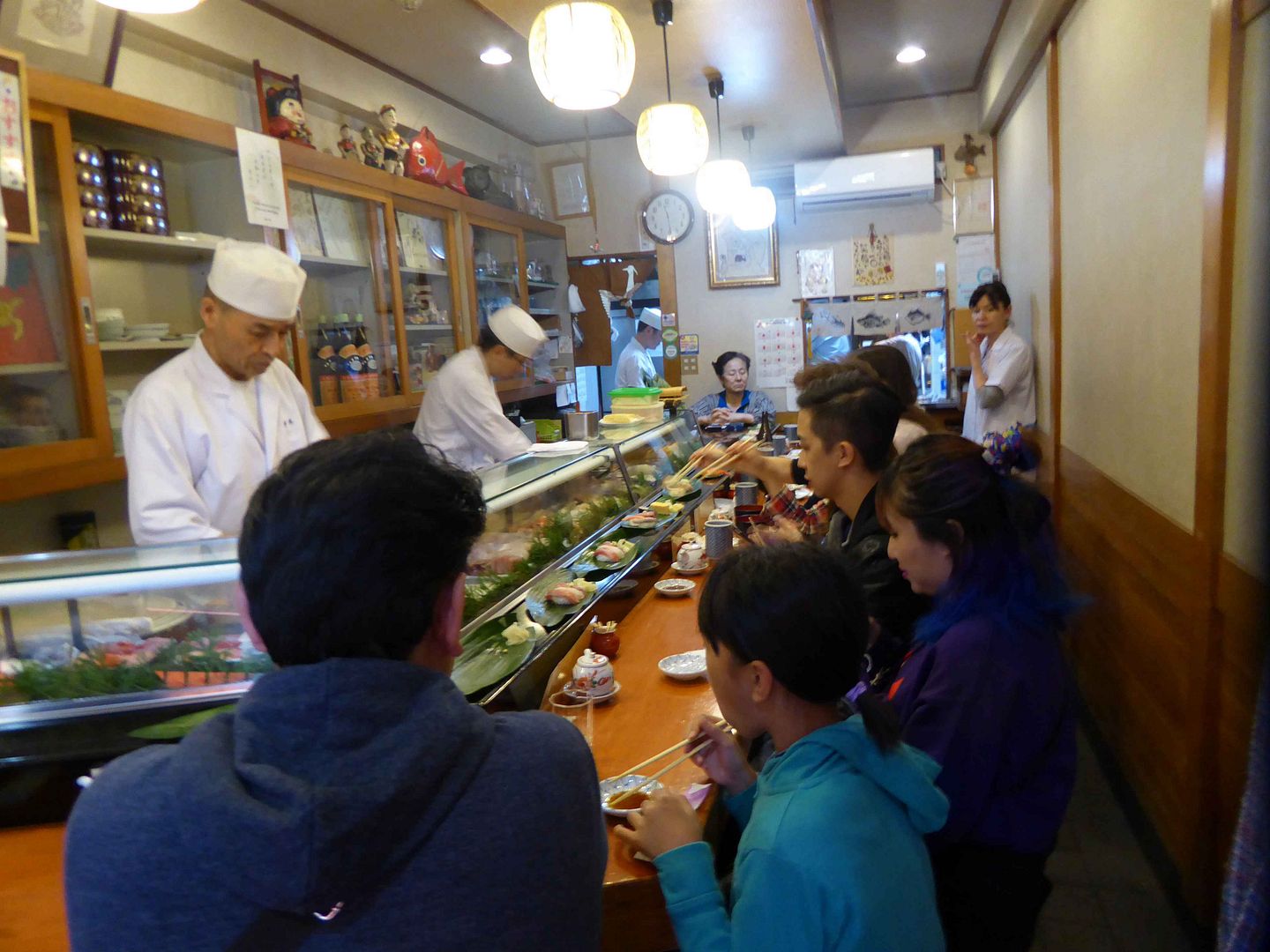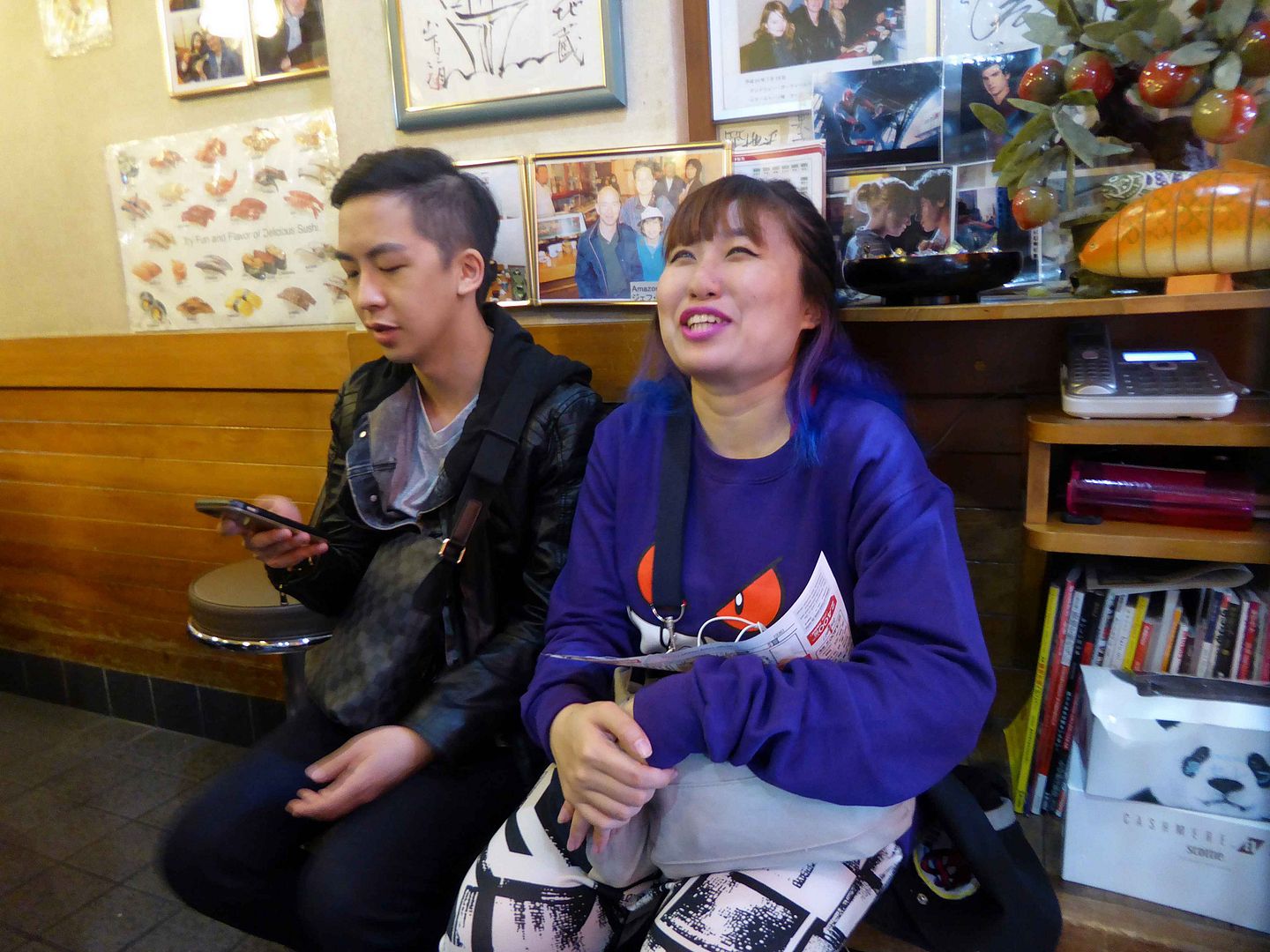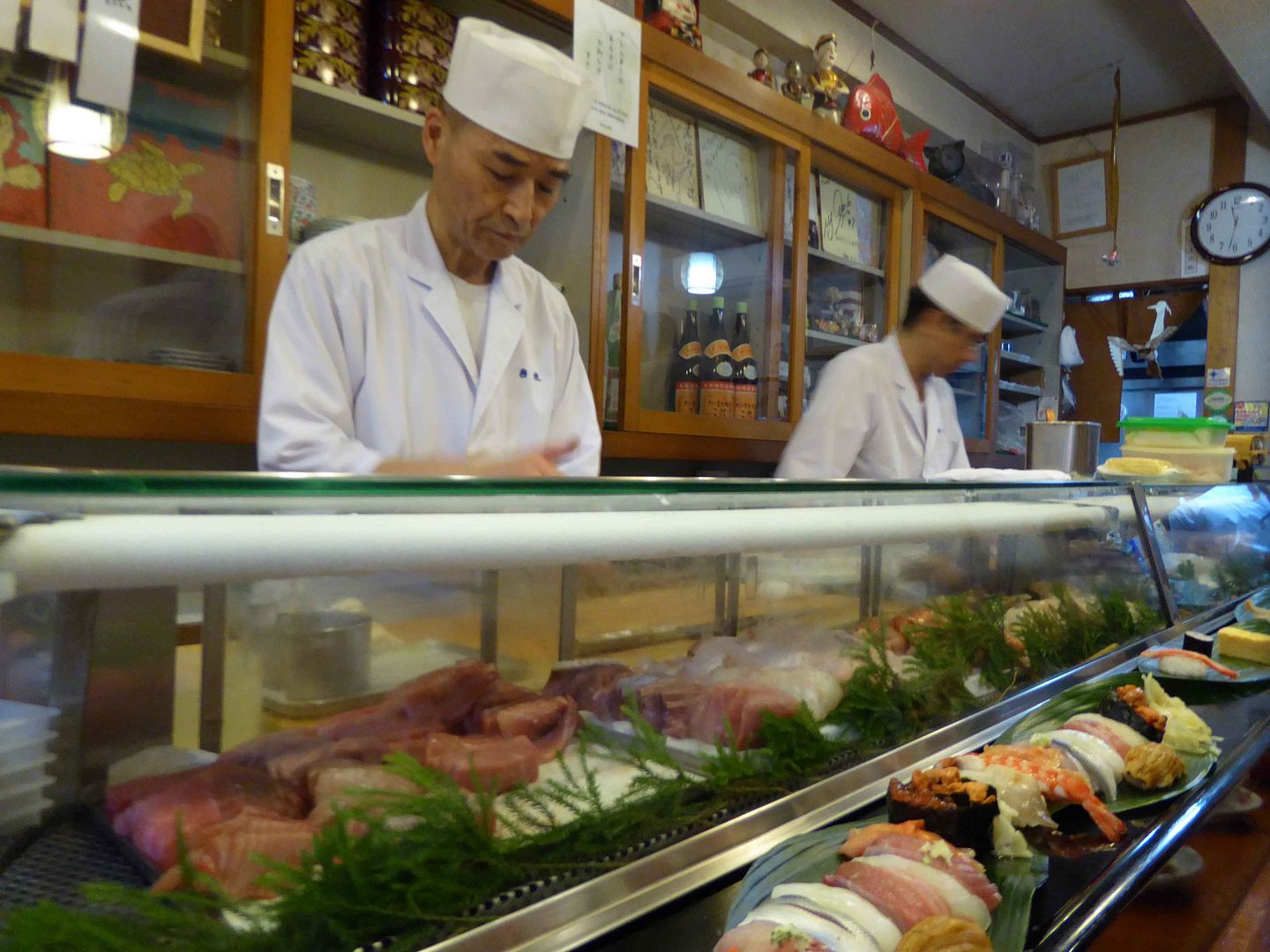 There wasn't much of small talk, the chefs mentioned that we'd be very full from the meal.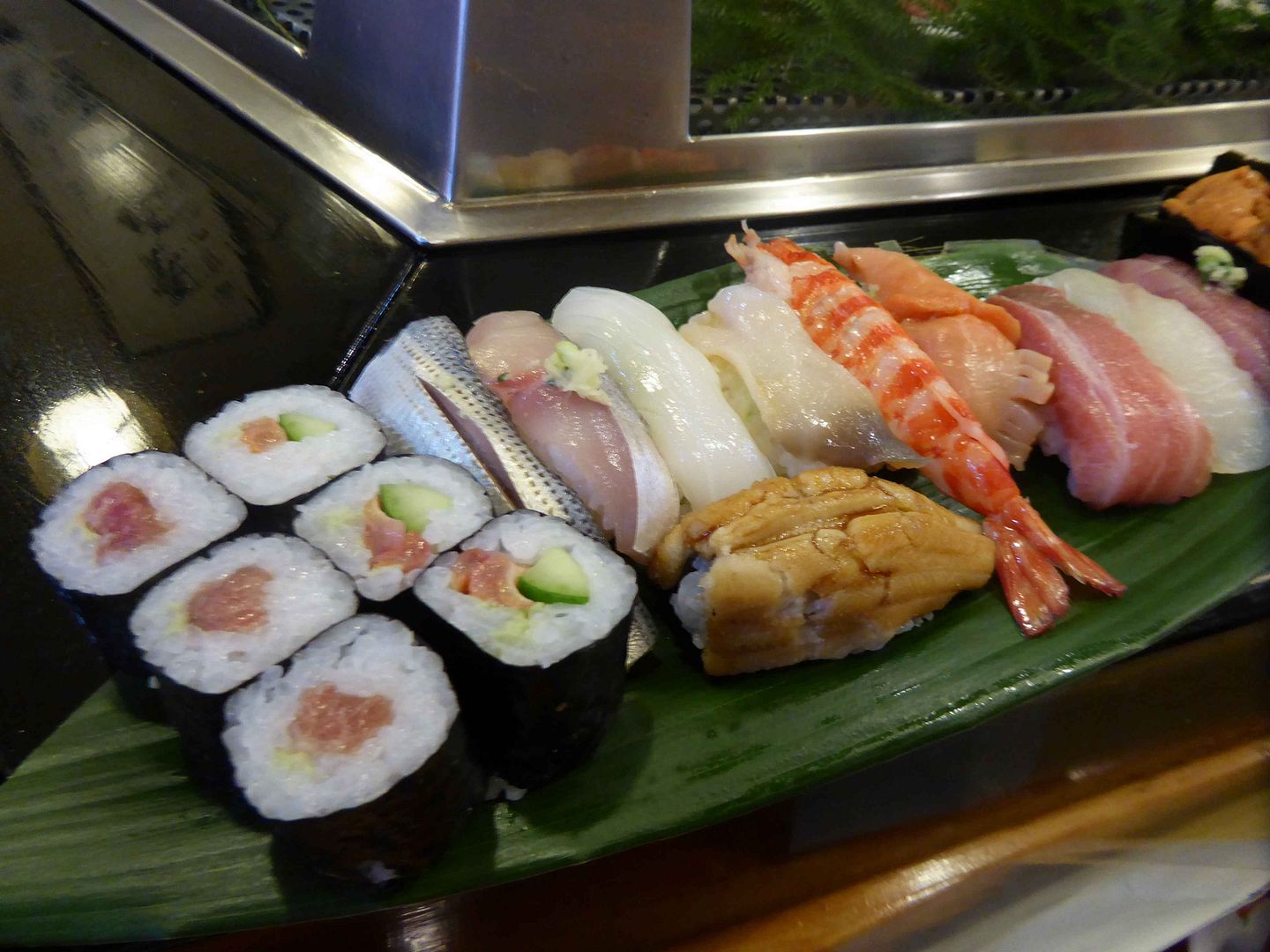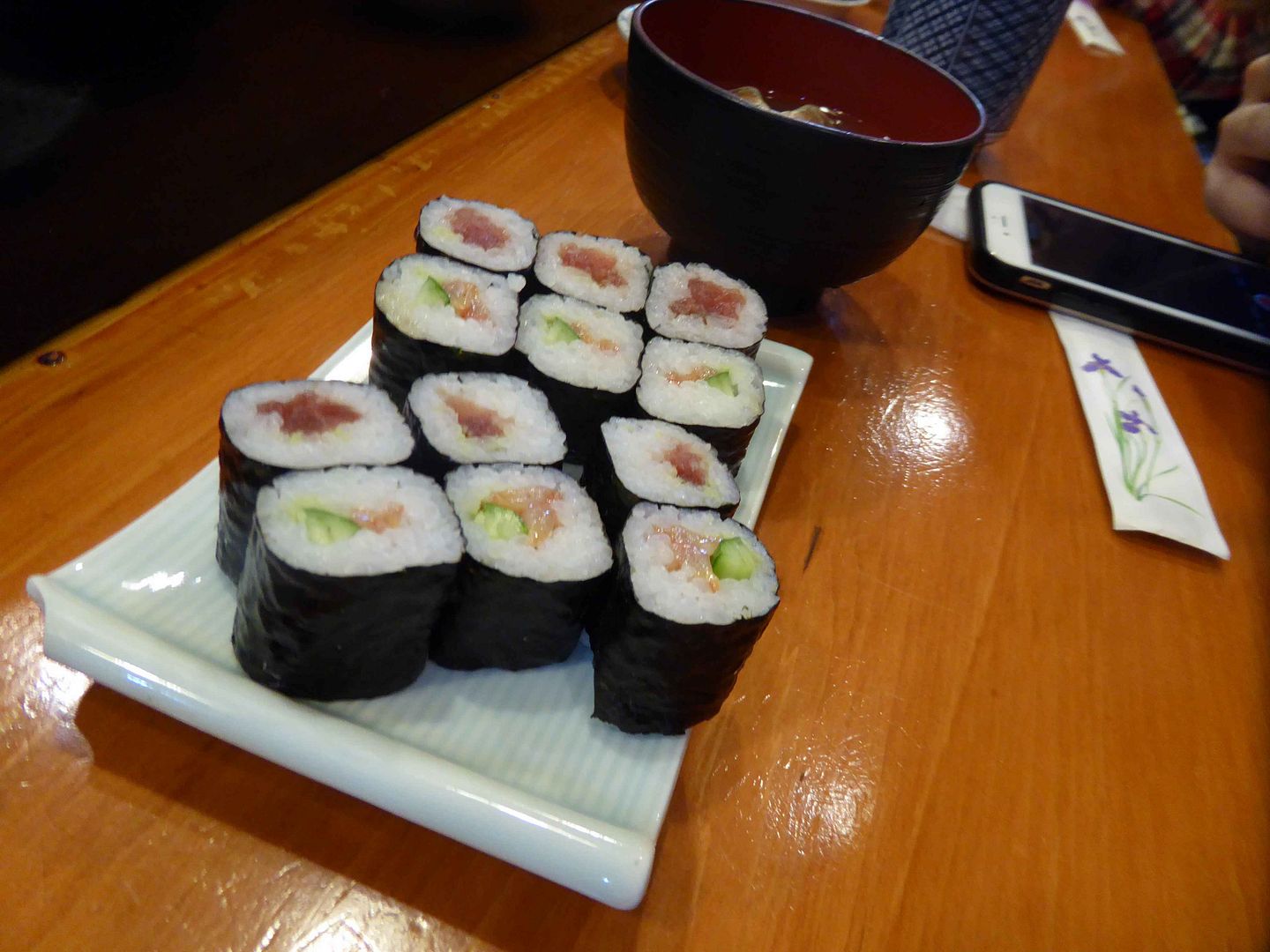 I didn't really recognise what I was eating except the usual suspects: eel, sea urchin, tuna and salmon roe and maki rolls.
Can I put my hand on my heart and say that I enjoyed this?
Not really, while I appreciate the traditional settings of the shop and the methods of preparation, these shops typically include wasabi in their sushi to keep the most authentic flavours.
And me? I don't do wasabi at all. Initially, I tried the sushi with wasabi but found it very pungent and overpowering for my senses to truly enjoy my sushi (which I paid quite a sum for please) that I did probably one of the most unspeakable things – I dug out the wasabi. 🙁
If you're here and you don't take wasabi, gather up the courage to tell the chefs! The sushi here is fresh and impeccable. My spirits rose as I had a better sushi degustation at a more commercial shop.
| | |
| --- | --- |
| Attraction | Iwasa Sushi |
| Address | 6 Chome-27-3 Tsukiji, Chuo, Tokyo 104-0045, Japan |
| Opening hours | 6am – 2.30pm (or 3pm on Sat) |
| How to get there | Stop at Tsukiji MRT station |
| Google Map | Iwasa Sushi |