Osaka: Endo Sushi Kyobashi
This has got to be the highlight of my Osaka trip 2017. Endo Sushi is better known for its Osaka Central Fish Market outlet, tourists are known to throng the famed outlet even before the sun rises.
Instead, try Endo's Kyobashi outlet which is right by Kyobashi subway.
It is exactly the same as its more famous counterpart, sans the queue and the early timing.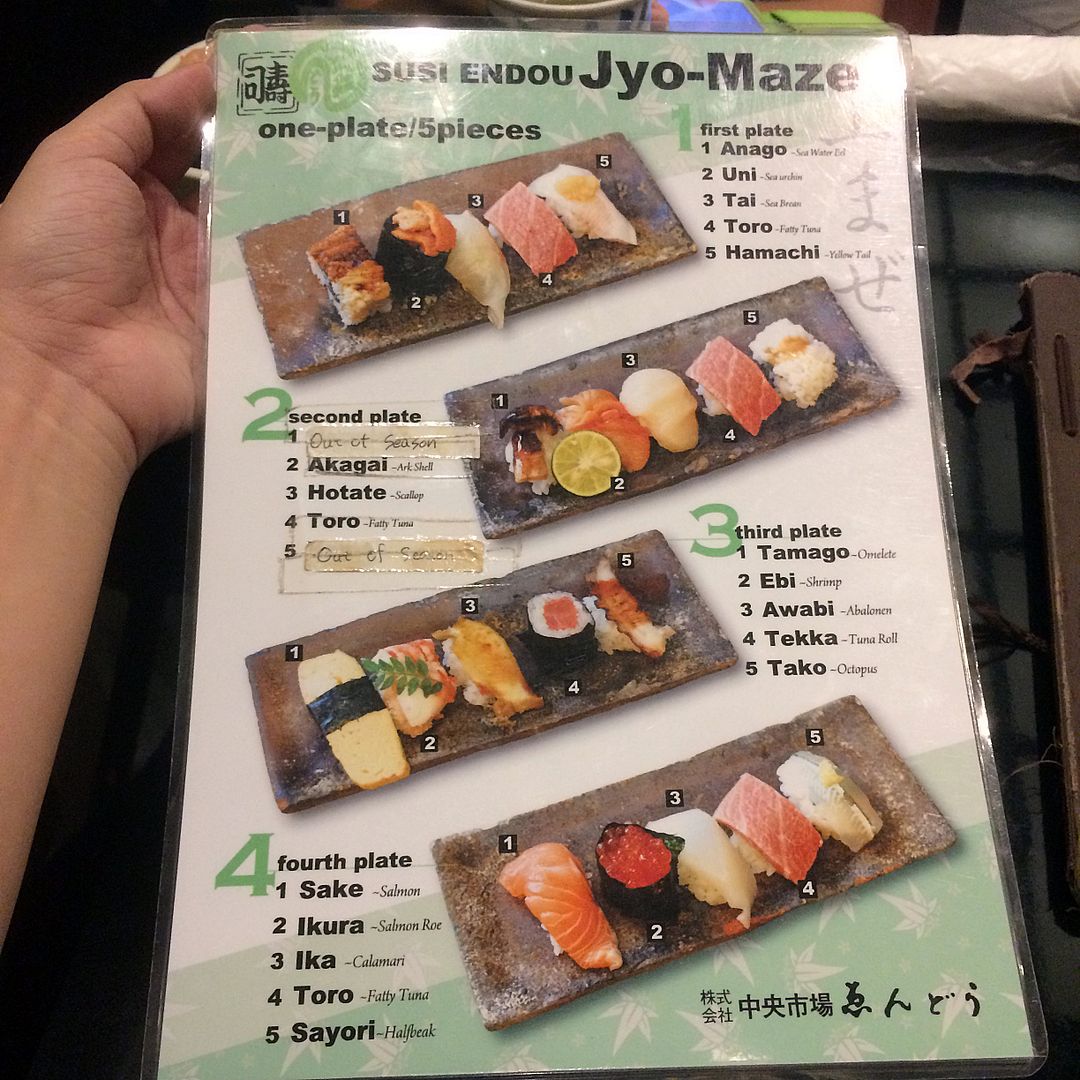 Each plate consist of five pieces of sushi:
You can switch 1 piece of sushi but the number must correspond.  For e.g. You can switch Third Plate's Tamago with Fourth Plate's Saka
For the unavailable sushi, the chef will replace the piece with something of similar value, omakase (the chef's choice) style
Each plate will include Ootoro (the fattiest tuna).
The sushi was so clean tasting, fresh and sweet. I couldn't stop raving about it and we came back a second time.  Each plate was 1,000Y too, very affordable for superbly high-quality fish.  You'd need two plates for a satisfying meal.
Attraction
Endo Sushi
Address

 

Level 5, Keihan Mall

2 Chome-1-38 Higashinodamachi, Miyakojima-ku, Ōsaka-shi, Ōsaka-fu 534-0024, Japan

Opening hours
11am – 10pm, daily
How to get there
Level 5, Keihan Mall, at Kyobashi station
Google Map
Endo Sushi Kyobashi