Fitness Subscriptions/Pass: KFit and ClassPass Review 2019
7 Jan 2019: This is a revised post for 2019. Updated post to include latest developments.
Useful reads:
There were multiple cases in the past couple of years on gyms and spas closing leaving members who had paid upfront fees in a ditch. I feel a little insecure when committing to large sums of money paid upfront. As my parents would say, "钱不容易赚", which translates to, "it is not easy to earn money."
Hence, I've been an advocate for fitness subscriptions like ClassPass, Guavapass and Kfit for the past couple of years. They offer the flexibility of month-on-month payments and an extremely wide range of classes from member studios. Think of it as a "trial" to your favourite classes.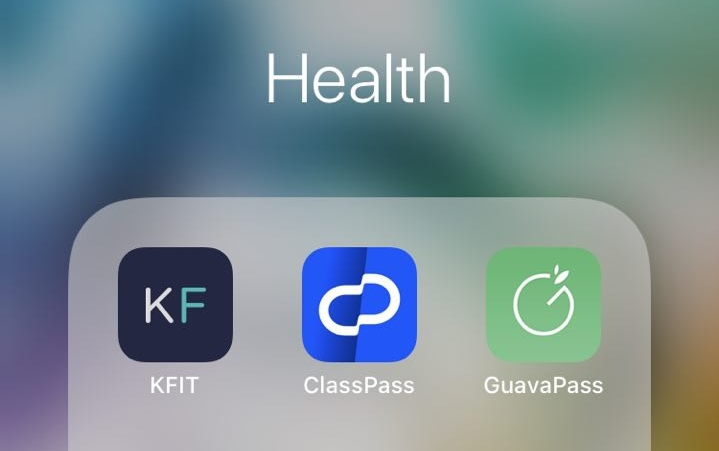 What is a fitness subscription?
Basically, it is a fitness membership on an app with a concept very similar to The Entertainer App. You pay an X amount of money per month to access classes by its member studios
As of 14 Jan 2019: There are two dominant players in Singapore: ClassPass and KFit. A prior company, GuavaPass has gotten acquired by ClassPass, you can read more here.
In Aug 2018, ClassPass launched in Singapore. As compared to its peer, ClassPass uses a more sophisticated class booking system. Read my ClassPass low down.
What are their differences?
Passes
KFit
ClassPass
Monthly
$129/mth
$59: 25 credits, $99: 45 credits, $185: 85 credits, $315: 150 credits
Class Packs
Additional credits available for top up and/or purchase.
Class limit
10 classes
Tied to class credits
Max classes per studio
1-5
Unlimited but credits required will increase after 3 visits
Max active reservations
4
4 with trial, Unlimited for paid plans
Class cancellation
Depends on studio
12 hours ahead
Late class cancellation fee
$15
$15
No show fee
$15
$20
Pause fee
No pause feature, cancel subscription and re-subscribe later
Pause at $0 is only valid if more than one month, choose a lower $20 credit package to keep membership active
Subscription cancellation
Email 7 working days before next bill
Email 48 hours ahead, there is also a $79 fee if decide to re-activate membership
Customer support
Email, Live chat, in-app chat
Email
Overseas access
No
Yes (No limits)
Unique studios / or with more visits than other Passes
Move to Live
The Rock School
Actualize Crossfit
WeBarre
Anthem
GroundZero
Promo Code
* Receive $5 off first month: JVBGZ or KFit referral link
One week of 45 credits OR receive $40 off first bill: ClassPass referral
What's unique?

Includes sports such as mini-golf

Uses dynamic pricing for classes
What are their differences?
* In case the referral link for KFit does not work, simply key in the promo code. There have been technical issues with regards to the referral link.
Referrals and promotions
Just like any subscription that survives on sales, referrals are important.
KFit: Every new member gets $5 off first purchase. Please key in the promo code if the referral link does not work, there have been technical issues before but keying in the promo code will work.
KFit promo code / referral link: JVBGZ
ClassPass: The trial membership is a sweet 1-week's worth of 45 credits free. Alternatively, receive $40 off the first bill.
ClassPass referral link: http://class.ps/jS-0o 
P.S. Drop me a note at hello (at) meowsyy.c0m if you'll like to find out more about the exact discount as referrals tend to change very frequently.
What are the key differences?
KFit
Includes options other than classes such as sports rentals and activities, therefore, has more studio partners than GuavaPass
Includes hotel spa and gym access e.g. Fairmont, Sofitel Sentosa and Hotel Jen Tanglin
No overseas option if you are travelling or need to put membership on hold
Straight forward system of 10 classes, no surprises here
ClassPass
GuavaPass has been acquired by ClassPass in Jan 2019, previous GuavaPass members will receive a gift card for ClassPass.
Read my detailed post on ClassPass.
Uses a sophisticated class credit system that requires some strategic thinking and getting used to.
For the most bang of your buck – it's perfect for someone who works out off-peak
Not easy to book classes especially at popular studios that offer boxing, spin and barre.
In terms of cost savings…
KFit is currently at $129/month for 10 classes which work out to be about $12.90 per class. However, the range of studios are not as enticing as those of ClassPass.
For ClassPass, it uses a more sophisticated class credit system which is a dynamic surge class credits system. I explain it more in my ClassPass post.
For the more popular ClassPass studios like the boxing, HIIT and Barre studios, the evening class credits typically waver around 10 – 15 credits. The off-peak hours are significantly 'cheaper' in terms of class credits.
If your favourite studios are on ClassPass, you work out in off-peak hours and/or you work out casually, ClassPass is probably a better fit for you. ClassPass is also a good option if you do a mix of workouts instead of focusing just on the popular classes.
Differentiating factors
In terms of quality – being any of the fitness subscription members feels the same when you sign into studios. I never felt that I was treated as a second-class nor lesser client/student when I was on either pass.
The differentiating factor in my opinion, would be the type of studios you want to attend.
KFit probably has the widest reach with something for everyone. For ClassPass, a lot of studios are signed exclusively with them, they also have some of the top boutique studios on their list.
Since you do get a discount for your first month, I recommend you to give either a try. If you're nervous about going to class alone, don't be! You'll be surprised at how many people go to classes alone. Personally, I have a pretty unpredictable schedule so I like to attend classes alone.
If you do the month on month renewal – it's akin to a trial membership with no obligations to continue. However, do remember to cancel as these memberships are on auto-renewal!
Are Fitness Passes / Subscriptions gym replacements?
I think a serious yogi / gym go-er would know their regime better and what works for them.
This is also quite a research-intensive fitness option. You need to look up the schedule each day and set your preferences to decide which class you'll like to attend each time. If you enjoy routine, this is probably not for you.
At the end of the day, the Fitness Pass / Subscription is not a gym replacement if you're serious about working out. Think of it as a tool to discover more activities and what you really like.
Also, bear in mind that partners may drop out any time, prices may increase.
Bonus: Studio reviews
If you'd like studio recommendations/ review, hop to my Dayre where I review studios on the go or access the list on my blog here: Fitness Pass studio reviews.