Okinawa: Guest House Grand Naha
For our first night in Naha, Okinawa, we went for a more budget option. Which in hindsight, was really not value for money.

It was near the shopping district but other than its location, there was nothing to shout about for this hostel. I would not stay here again. I'll explain more.
We stayed in a private room designated for four (2 bunk beds and 2 tatami) but we booked it for 2 pax. The defacto option for two I guess would be the bunk beds.
It seems like this private room was a re-purposed room. It opens out to the sky terrace directly. You're accorded with privacy via laminated stickers and blinds.

Not very private to be honest and I wouldn't change within the room which is somewhat of a hassle. Remember, you paid more expecting privacy.
There is a small hang out corner next to the entrance.
I was curiously gazing out of the lift as it goes up. There wasn't a room per se, the lift opens out to the dormitory. I didn't manage to take any photos but there must be some 80-ish beds on one floor. Reviews online lament about the lack of facilities.
The Good
The Location: You really can't get any better than this. You're right smart in the bustling area of Naha and everything is within walking distance.
Budget option: This is one of the cheapest options with a 2-bed set-up. I did not want to squeeze on those Japanese Double Bed (which is smaller than a international Queen-sized bed).
The Bad
Cleanliness: I am not even an OCD person. This was my biggest annoyance. My sheets were spotted and there were ants on the tatami floor.
Weird room set up: You win some, you lose some. At least there were blackout curtains
Check in/out: Check in only begins at 3pm and check out starts at 10am.
No luggage storage nor use of lounge after check out: Luggage storage costs 500Y per item. You cannot use their lounge after check out too – no escaping from heat.
Communication barrier: I met a few of their staff and none could speak more than a few words of English. It was frustrating when you are trying to clarify questions.
Air-con: It needs servicing. It took an hour or so to get the room cooled on the lowest setting.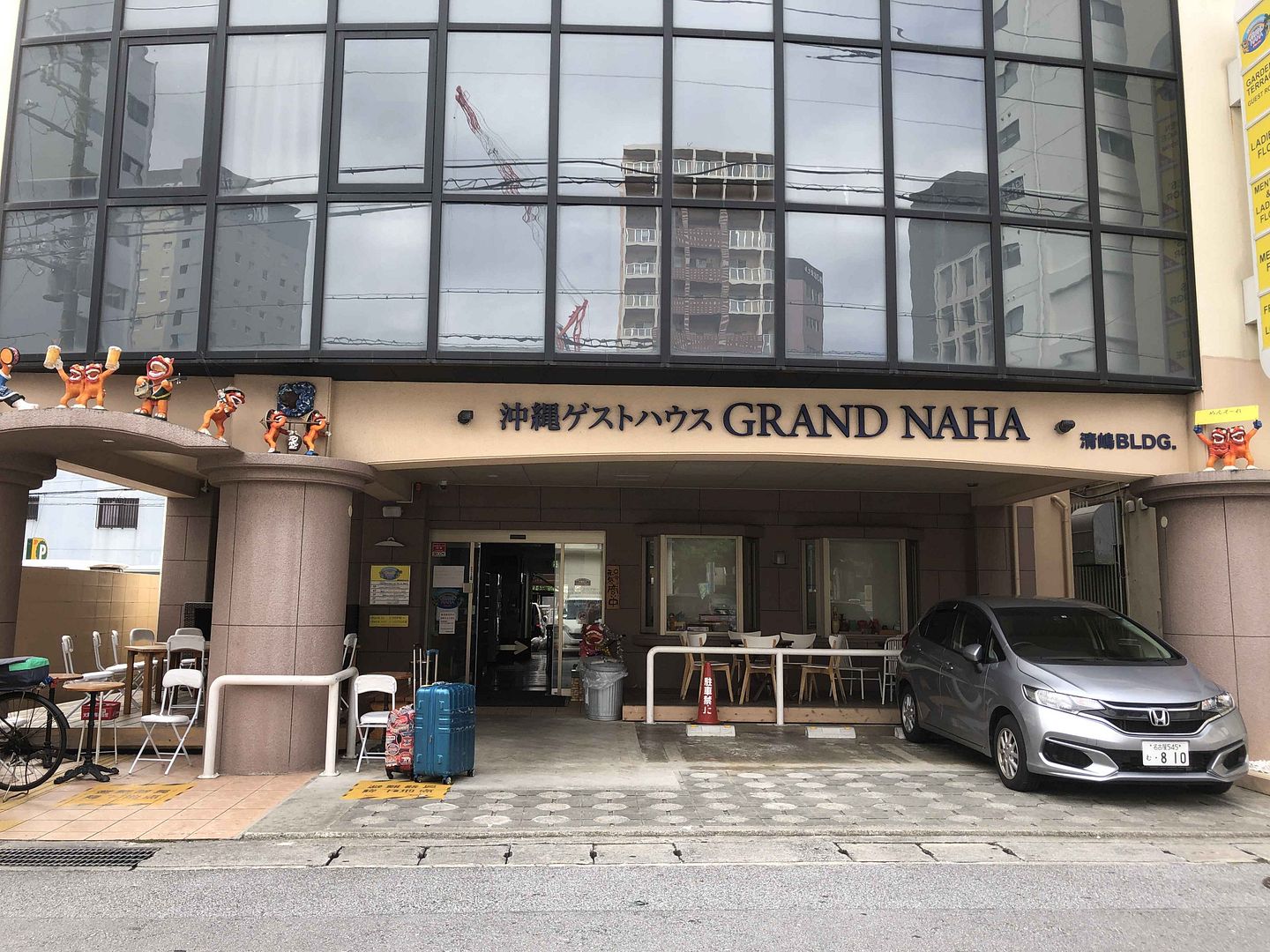 Verdict
To be honest, the dorms must be the worst value because of the numerous beds and lack of facilities (toilets and showers) shared between a lot of guests.
The hostel was not decorated tastefully either, so you are really paying for a bed to sleep. I felt that it was poor value for the amount that you'd be paying.
No chances I will be back.