Unboxing BoxGreen!
Let me just caveat this upfront: This is not a sponsored post and I paid for my own box myself.
My sister calls me a squirrel these days. I'm all about granola, healthy snacks and nuts. Dadster used to sneak into my room and scurry off with spoils but now, he slinks in and quietly retreats because he says, "you eat hamster food."
Anyway, while subscription box frenzy is slowly dying, I didn't see the hurry to hop onto the bandwagon.
Initially, BoxGreen started out with surprise snacks I think. I am not one for unknown – I need to know what I am paying for. With the new plan they rolled out: your choice of 4 snacks (3 packs of 30g each) in each box, I thought, why not?
My box was shipped out maybe 2 business days after I carted out and took 3 business days to reach me.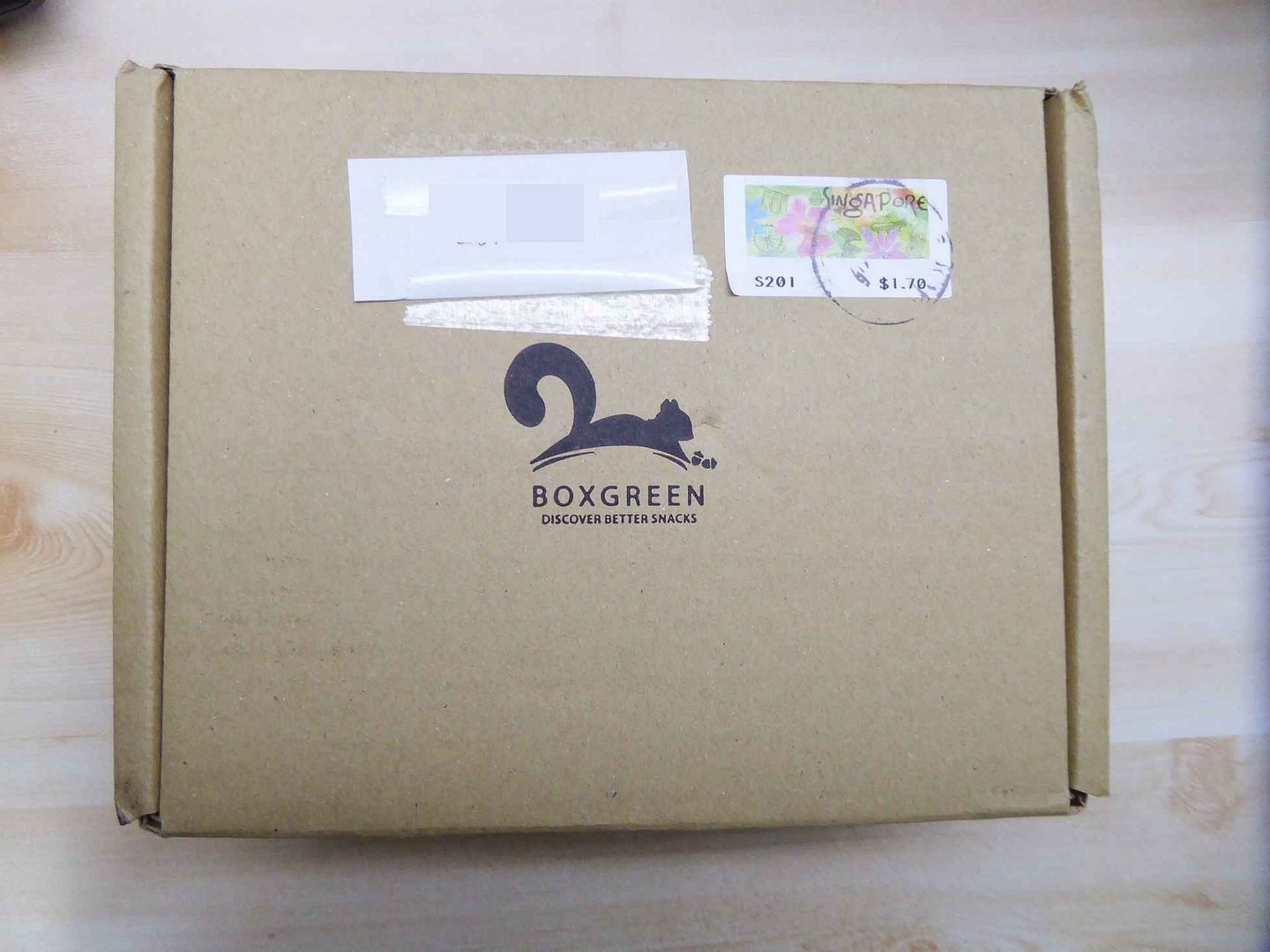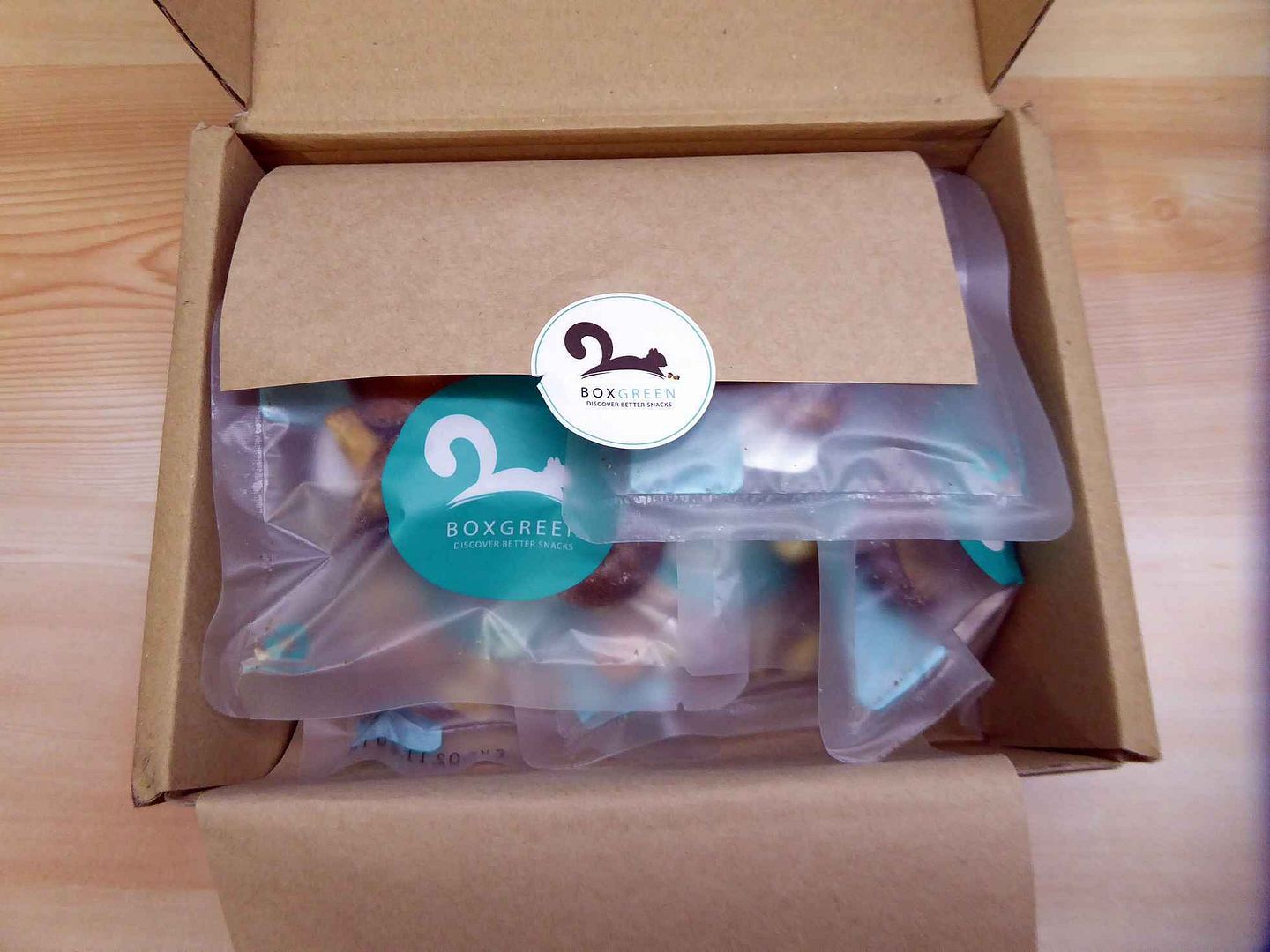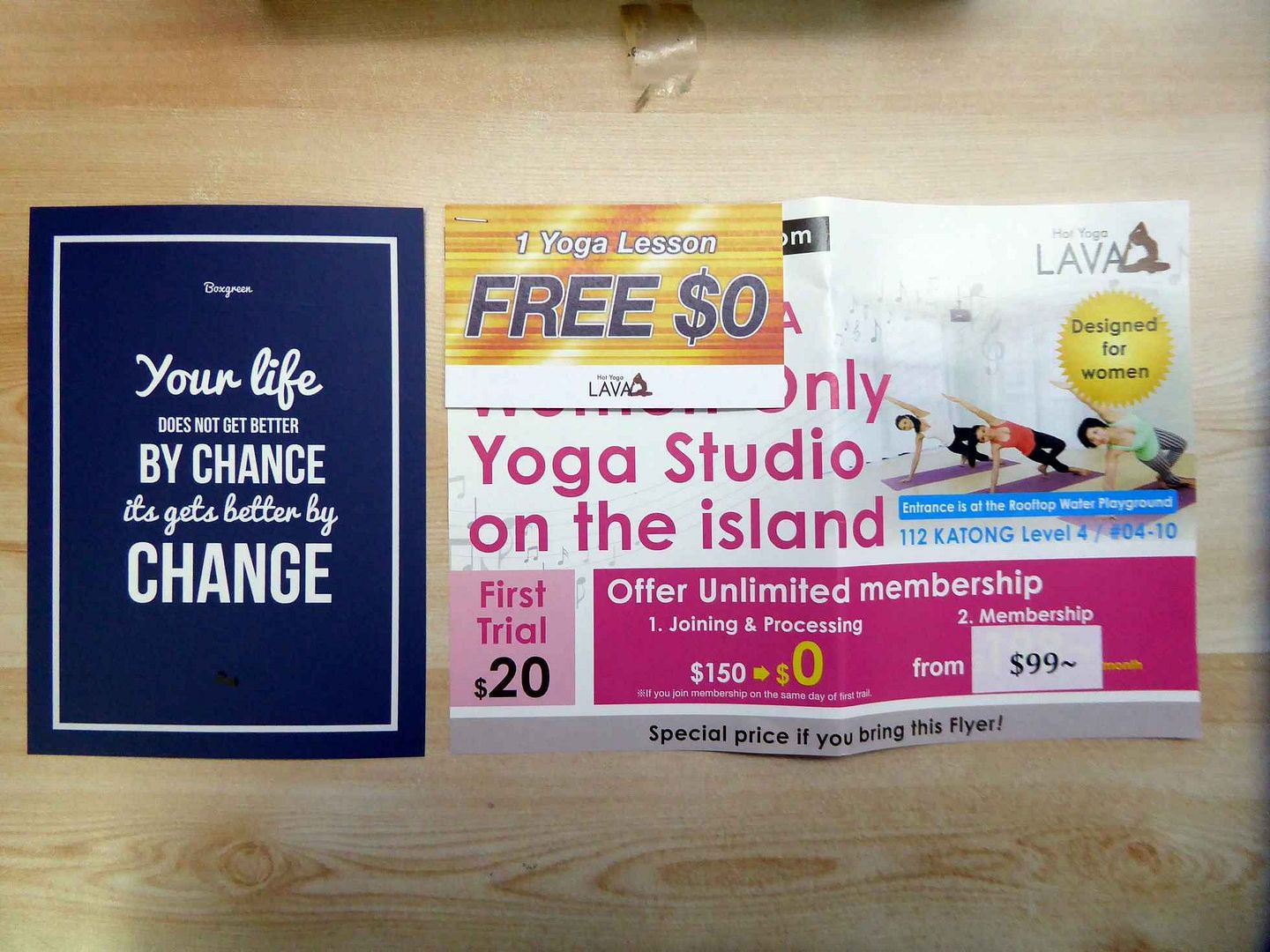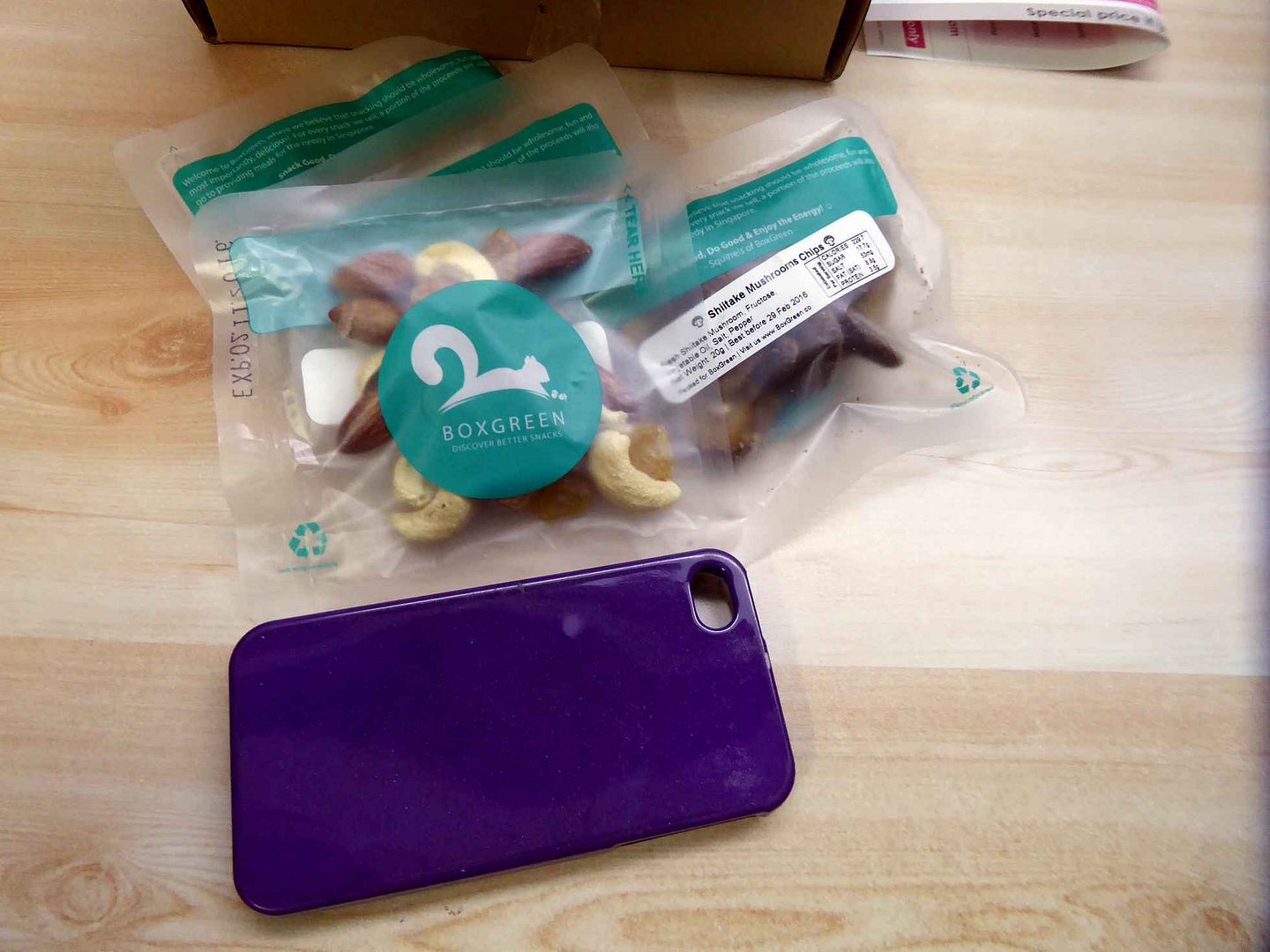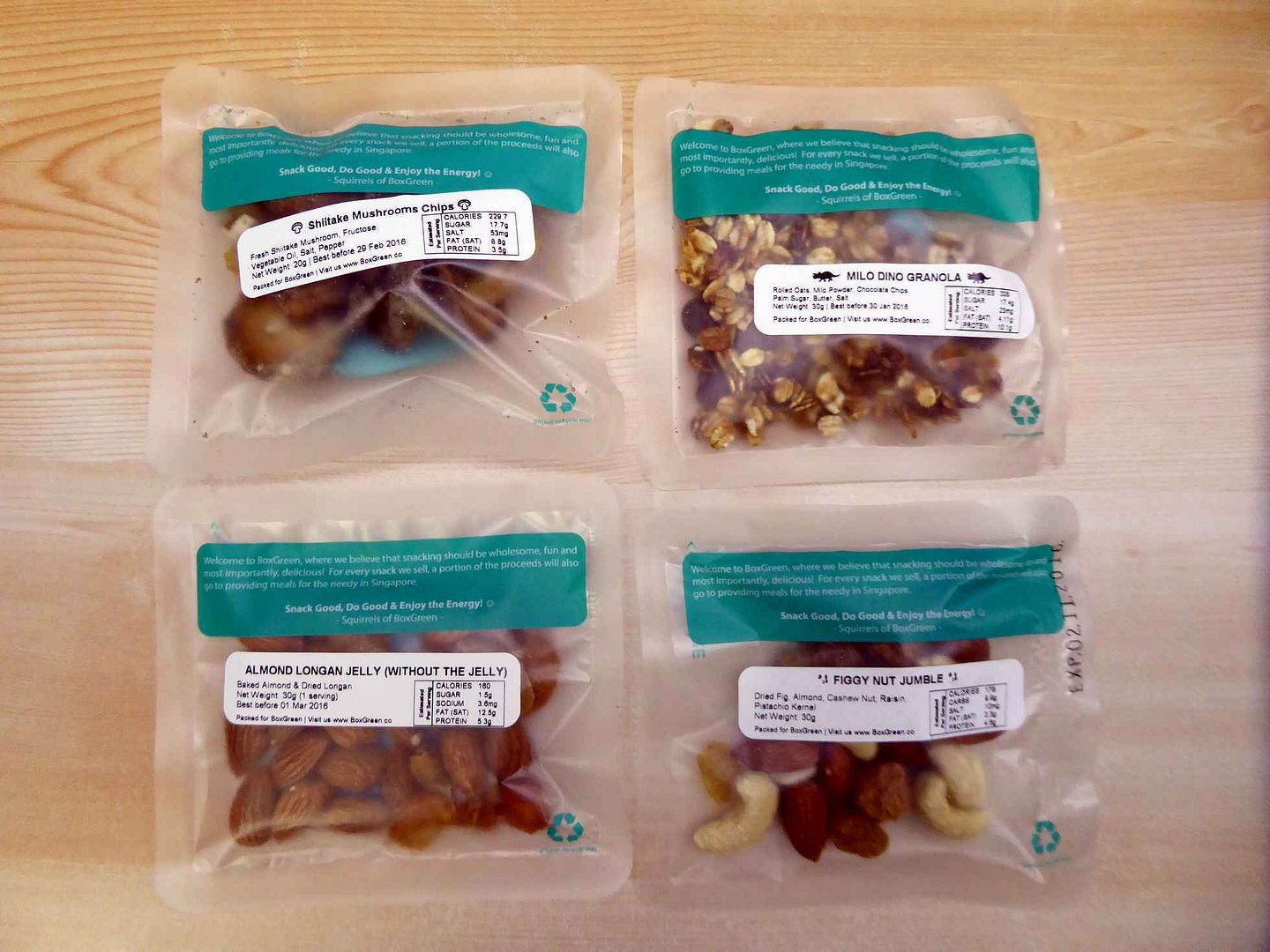 I just opened a pack: Nice seasoning and crunchy. It was quite a small pack as I feel the chips are bigger compared to nuts so you don't feel as satisfied.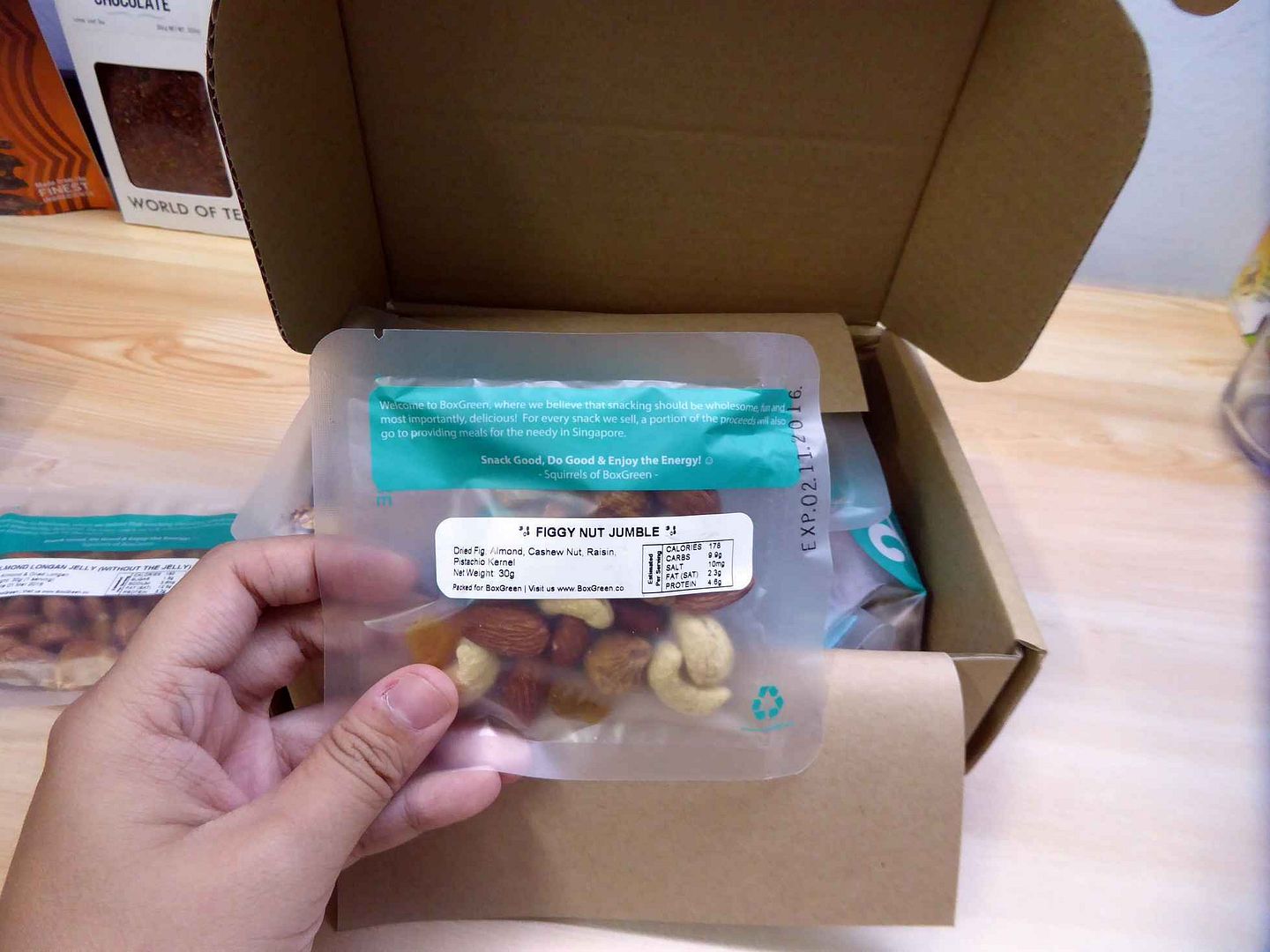 Figs and nuts – nothing special here again.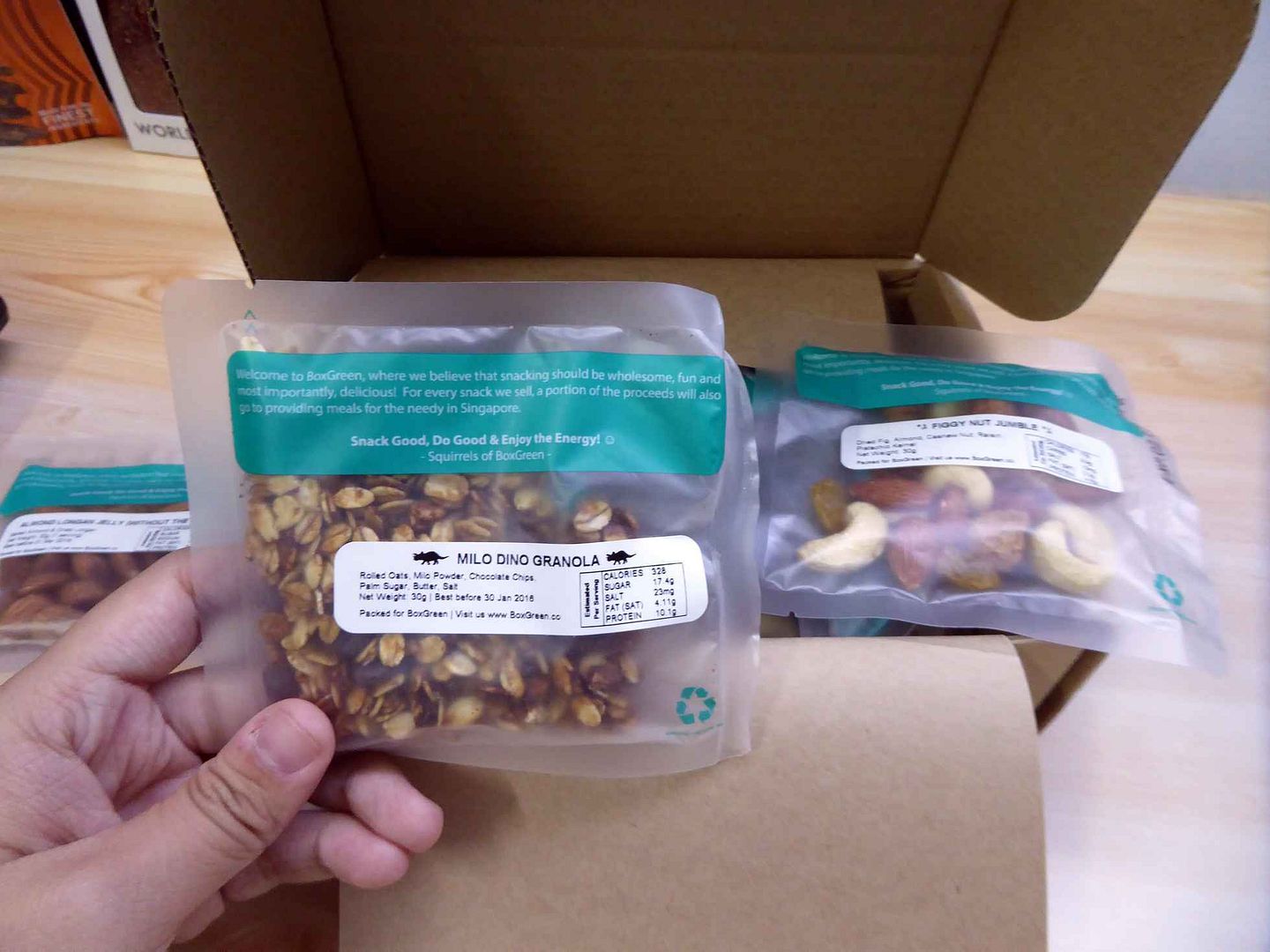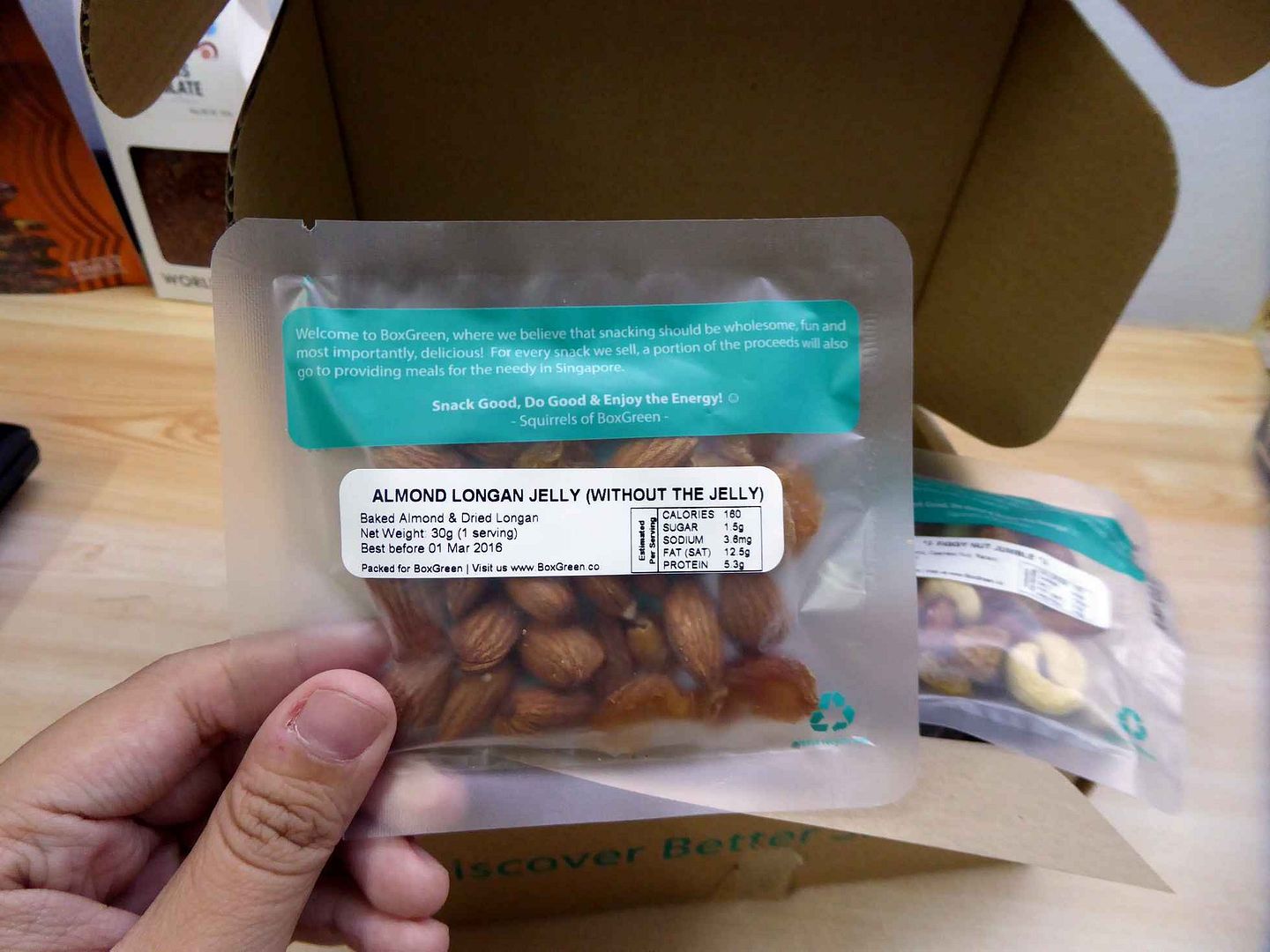 Nothing special here to be honest. I wished there was more longan. Almonds are just almonds.
As with subscription plans, the more you purchase, the cheaper each box gets. I got myself a single box which is $19.90 and I found a 20% discount code. You can cancel your subscription anytime before your next billing date.
Will I make a re-purchase?
Maybe, if they run a promotion for longer plans.
I feel that the nuts/fruits packs are basically trail mixes and nothing special. Sure, I may not be able to get the exact same mix but I'm pretty sure I can get something similar. The seasoned snacks (e.g. Milo granola and mushroom chips) make me feel better as I am paying for premium snacks that are not available outside. Perhaps, it's also about choosing the right snacks to make the most out of your orders. 
I'm not one who chucks snacks in my bag so the "on the go" factor doesn't apply to me. It was fun to try out.
P.S. I don't have a discount code but you should be able to Google around for your first box.