Almost 12 months worth of Vinyasas
Isn't it cliche to say time flies? It's been a year of practising yoga for me since I started my journey last Christmas eve, 24 Dec 2015. I purchased my first membership on KFit.
My first class was a Hot Flow class at Space & Light which has sadly closed down and moved into Como Shambhala.
Then in Feb, KFit implemented a 10-class limit per month which saw me hopping over to GuavaPass in March 2016.
Making it a routine
It's easy to start something new but the challenge comes when you try to keep it going. My method was to incorporate class into my daily routine.
I would normally book a class on the day of or the previous day when my plans for the day firm up. The first cycle of your membership is probably going to be the most exciting and research intensive. There are so many classes to choose from, the large variety can be overwhelming.
It takes a couple of months to settle into the groove. Once you know your favourite studios, it's a matter of building up a routine that you're comfortable with.
I like to schedule my classes for the early evenings mostly so that there is still leeway for dinner appointments.
Yoga is not easy
I thought, hey, I'm used to dance training, yoga can't be that tough.
No.
I was surprised at how hard yoga is. Even now, every class is still a challenge for me. Initially, I had difficulties just sitting through the simplest breathing exercise. My nose was itchy, I needed to fidget and my mind wandered.
Then it was about the stamina of lasting through the class and not giving up on myself. My favourite classes are flow and power classes for the smooth transitions and dynamic holds.
Learning from different masters
This is probably my favourite aspect about GuavaPass: the ability to studio hop at ease without the financial strain needing to purchase multiple packages.
At this point, I can't imagine needing to commit to a single studio because I enjoy many different instructors' classes: flowing with breath at Strala, toning it down with Stretch Flow at YoCo Loft and stretching it out on the Yoga Wheel at Level.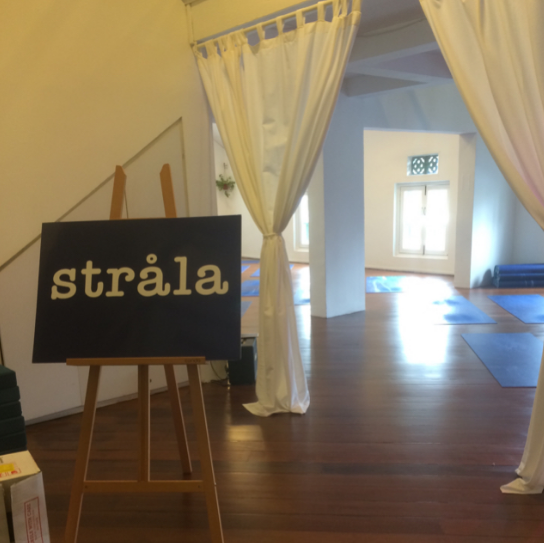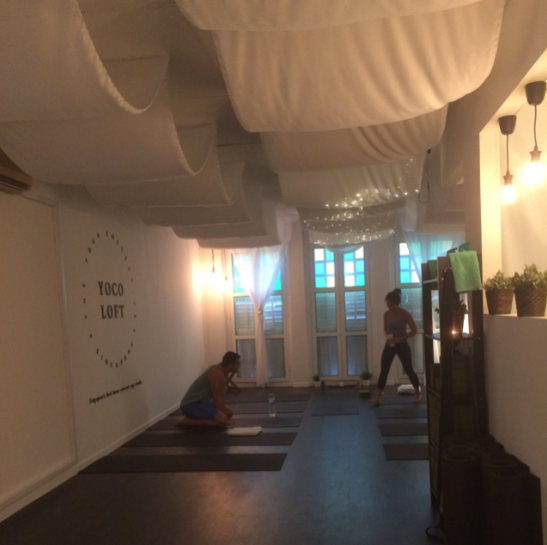 Keeping the mind calm and body going
Amidst all the worries, yoga was probably the thing that kept my mind calm and at ease. When I step on the mat, it is an hour of solitude and absolute presence I am dedicating to myself – something I need to balance out the chaos.
I try to hit 3-5 classes a week so as to maximise my membership and also that, I felt this was the most optimum number for me. Any lesser and I'd feel like I can't keep up with the flow.
In 2017…
I hope to keep my Vinyasas going and start to challenge myself by going for more intermediate and inversion classes. It's been almost a year of going to classes solo, I also want to try to make a few yoga friends in the new year – how nice it'd be to have someone to grab dinner (or help me snap pictures).
GuavaPass / KFit Review and Promo codes
For a full review dissecting the subscription passes, read my Fitness Subscription Pass – KFit vs GuavaPass. I am not sponsored nor endorsed by either, I have tried both subscriptions and I am currently on GuavaPass.
GuavaPass: Each new member gets $40 off their first month with a referral code.
My GuavaPass referral link / promo code: https://goo.gl/Zo3tpd
KFit: Every new member gets $10 off first purchase. Please key in the promo code if the referral link does not work, there have been technical issues before but keying in the promo code will work.
My KFit promo code / referral link is: JVBGZ
P.S. Drop me a note at hello (at) meowsyy.c0m if you'll like to find out more about the exact discount as referrals tend to change very frequently.